Galaxy, LAFC make roster moves; there could be a Kitchen addition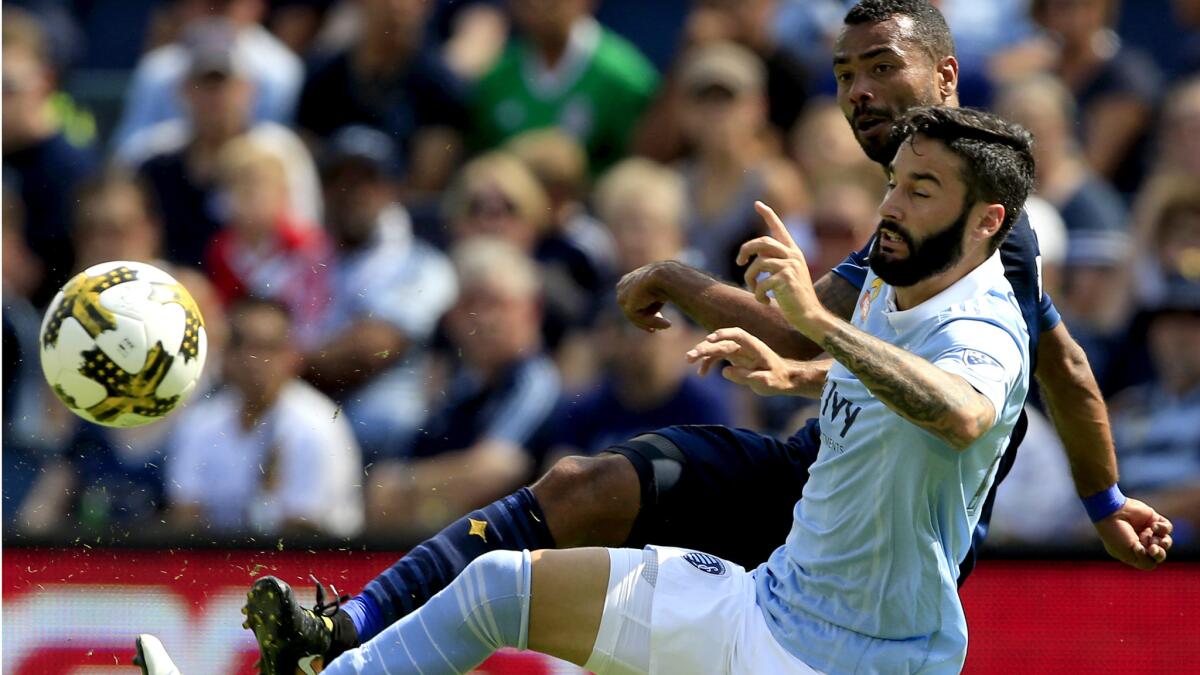 Less than three weeks before the opening of their training camps, the Galaxy and expansion Los Angeles Football Club are continuing to build their rosters. The Galaxy announced Tuesday it had reached deals with defender Ashley Cole and midfielder Baggio Husidic; LAFC said it had signed free-agent defender Jordan Harvey.
LAFC, which will open its inaugural MLS season in March, also expanded coach Bob Bradley's staff by adding former Galaxy assistant Ante Razov.
Razov, who played for Bradley in Chicago and with Chivas USA, joins a staff that already included Mike Sorber, a former national team midfielder who had been coaching with the Philadelphia Union.
The signings of Cole and Husidic were expected, although both could be seen as a gamble. Cole was among the top left backs in MLS the last two seasons, but he is 37 and will fill the Galaxy's final foreign-allocation roster spot.
Husidic, 30, a veteran presence on a team in need of leadership, is returning from an injury that limited him to a career-low 10 games and five starts in 2017.
Terms of the contracts were not released.
It is unlikely the Galaxy is finished making moves, with recent reports linking the team to Perry Kitchen, a former U.S. national team midfielder playing for Randers in the Danish Superliga.
The Galaxy also have pressing needs at goalkeeper and forward.
For LAFC, the addition of Harvey, who turns 34 this month, strengthens a back line already deep in MLS experience. A former Gatorade high school player of the year from Mission Viejo, Harvey played the last seven of his 13 MLS seasons with Vancouver, starting 28 games and playing more than 2,500 minutes in each of the last two years.
The left back joins an LAFC roster that includes Egyptian outside back Omar Gaber, former MLS defender of the year Laurent Ciman, and center back Walker Zimmerman.
Follow Kevin Baxter on Twitter @kbaxter11