Riqui Puig scores in stoppage time as Galaxy salvage draw with Nashville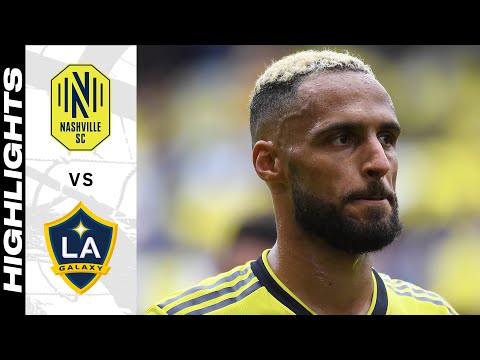 Highlights from the Galaxy's 1-1 draw with Nashville on Saturday.
NASHVILLE, Tenn. —
Riqui Puig scored the tying goal in the ninth minute of second-half stoppage time for the Galaxy in a 1-1 draw with Nashville on Saturday.
Hany Mukhtar scored on a penalty kick in the 29th minute for Nashville.
Joe Willis saved seven shots for Nashville (12-9-10). Jonathan Bond made one save for the Galaxy (11-11-7).
The Galaxy visit the Vancouver Whitecaps on Wednesday. Nashville plays on the road against Austin next Saturday.
The Mexican men's and women's national teams are in disarray. Can federation president Yon de Luisa pull off a miracle and turn around the programs?