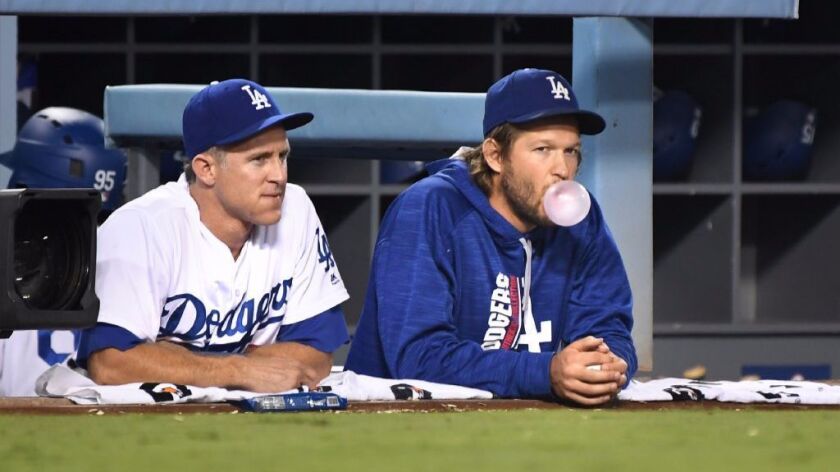 OK, Dodgers fans, you know your team is in a horrible slump.
You know the Dodgers have lost 10 of their last 11 games, and the only win was 1-0 — Clayton Kershaw's return — against the hapless San Diego Padres.
And yes, after winning 21 consecutive series, they've now lost their last four … and blown 9 1/2 games of their National League West lead in the last 11 days.
And yes, it may get worse before it gets better: Wednesday night's opponent is the Arizona Diamondbacks, winners of 12 consecutive games and a team that has not trailed at any point in the last 98 innings, a major league record.
We get it.
But we thought it was worth reminding you that your team — the one that's heard boos at its home stadium the past couple of nights — isn't bad.
In fact, looking at the season as a whole, the Dodgers are actually quite good.
The folks at Inside Edge, which specializes in analytics-based storytelling, worked up the following video on the Dodgers, comparing this year's team with the one last year that fell in the NL Championship Series.
Take a look:
Follow Mike Hiserman on Twitter @MikeHiserman
---