Johnny Manziel says he's been diagnosed with bipolar disorder and suffers from depression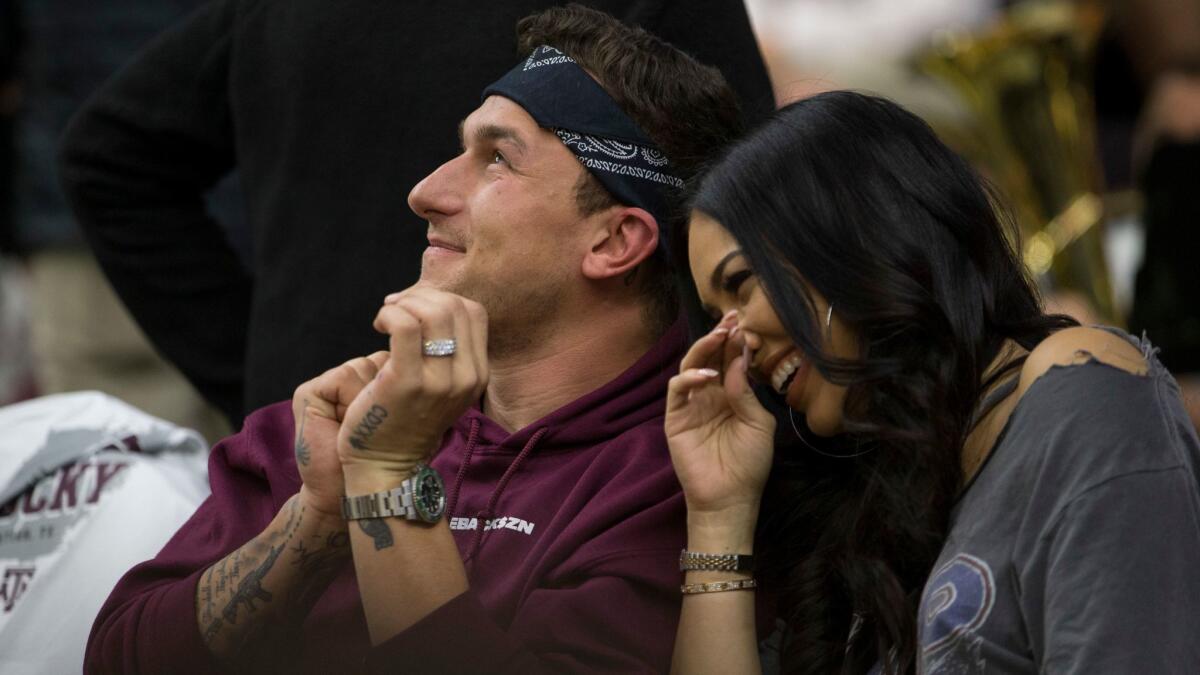 Johnny Manziel would like to make a comeback on the football field.
But the former Heisman Trophy winner whose NFL career fizzled after just two seasons says he now knows he first needs to take care of himself off the field.
And for Manziel, that means taking medication for bipolar disorder and not self-medicating with alcohol to get through bouts with depression.
"Going back through the last couple years of my life, I was self-medicating with alcohol," Manziel said in an ABC News interview that aired Monday on "Good Morning America."
"That's what I thought was making me happy and helped me get out of that depression to the point of where I thought I had some sense of happiness. But at the end of the day, you're left staring at the ceiling by yourself and you're back in that depression, you're back in that hole, that dark hole of sitting in a room by yourself depressed, thinking about all the mistakes you've made in your life.
"Where did that get me except out of the NFL? Where did that get me — disgraced?"
Manziel was a superstar during his two seasons as starting quarterback for Texas A&M and was drafted in the first round by the Cleveland Browns. But he was cut in 2015 after two tumultuous seasons and hasn't played since.
Allegations that Manziel assaulted his ex-girlfriend, Colleen Crowley, in January 2016 were investigated by Dallas police. In December 2016, he reached an agreement with prosecutors to dismiss his domestic violence charge.
Manziel, 25, said he was diagnosed with bipolar disorder last summer and has been taking medication for it ever since.
"I started taking a look at my mental health a little bit and making it a priority in my life," he said. "I'm taking medication for bipolar and I'm working to make sure I don't fall back into any type of depression because I know where that leads me and I know how slippery of a slope that is for me."
Manziel is now engaged to model Bre Tiesi and is working toward a football comeback, with the ultimate goal of returning to the NFL.
"I can't help that my wires are differently crossed than yours," Manziel said. "I can't help my mental makeup or the way I was created. But I know that if I stay on these meds and I continue to do what I'm doing right now, I think my dad, I think my mom, I think Bre would all agree that they've seen a drastic change."
He added: "I'm coming back from a huge downfall to try and make — I don't know what kind of comeback it'll be, but I know that I want to get back on a football field and do what brought me so much joy in my life."
Twitter: @chewkiii
Get our high school sports newsletter
Prep Rally is devoted to the SoCal high school sports experience, bringing you scores, stories and a behind-the-scenes look at what makes prep sports so popular.
You may occasionally receive promotional content from the Los Angeles Times.