Morning Briefing: You can bet he enjoys this 'Jeopardy!' record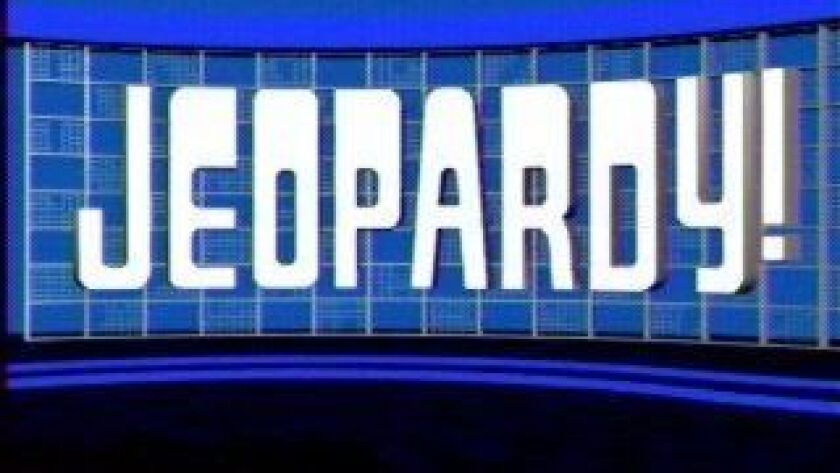 James Holzhauer won a single-day record $110,914 on "Jeopardy!" during the episode that aired Tuesday, easily surpassing the previous record of $77,000, set in 2010 by Roger Craig (no, not the former San Francisco 49er).
You may be wondering why this is a sports story. Well, Holzhauer is something many people have thought of being at times: a professional sports bettor.
Holzhauer graduated from the University of Illinois in 2005 with a degree in mathematics and spent time running a poker strategy website. He used the profits from that site as his money for sports betting.
Holzhauer told ESPN he has been betting on sports since 2006.
"Now, I focus largely on in-game betting, where the oddsmaker often struggles to put an accurate line with only few seconds to think about it," Holzhauer told ESPN. "I think my work is similar to an investment bank, except that I'm the analyst, trader, fund manager and day trader all into one.
"I'm proud that I've found success in many different fields of sports betting, but the most important thing about my work is the freedom it gives me to travel and spend time with my family, which I would never have in a 9-to-5."
Perhaps Holzhauer should take a closer look at 9-to-5ers who do find time to travel and spend time with their family. If he doubts me, I'm willing to bet him $5 I'm right.
No shirt, no service
This is why you should always bring your glove to games.
You know the fun giveaways a lot of teams do nowadays in which someone uses an air cannon to shoot T-shirts into the crowd? Everyone has fun leaping over each other to grab the shirt. A lot of harmless fun.
Except for Jennifer Harughty. She is suing the Houston Astros for more than $1 million, claiming her left index finger was broken when she was hit by a shirt from the cannon used by the team's mascot, Orbit, last season.
Harughty was sitting in the middle of the first deck behind the third base line when the shirt struck her on the hand, breaking the finger. She says in the suit that she has had two surgeries on the finger and $15,000 in medical bills but still has impaired range of movement.
"The Astros are aware of the lawsuit with allegations regarding Orbit's T-shirt launcher," the team said in a statement. "We do not agree with the allegations. The Astros will continue to use fan-popular T-shirt launchers during games. As this is an ongoing legal matter, we will have no further comment on this matter."
That name sounds familiar
Magic Johnson stepped down as Lakers president Tuesday (presumably, Dodgers fans feel, so he can continue solving the Dodgers-not-on-TV problem. He'll find a solution any day now, certainly).
Who to run things? Former Lakers great Shaquille O'Neal has an idea.
"I'm going to go on the record and say this," Shaq said while working as an analyst on TNT on Tuesday night. "There is a gentleman across the hall who is a born Laker. He was general manager when I was there. Things didn't work out and he kind of went away. I would like to see him get that job. A gentleman by the name of Jerry West. If anybody can bring the franchise back to where it was, it's definitely Jerry West."
And with that, the congregation said Amen.
---
Get the latest on L.A.'s teams in the daily Sports Report newsletter.
You may occasionally receive promotional content from the Los Angeles Times.