'Fair Pay to Play' one step closer to reality for college athletes in California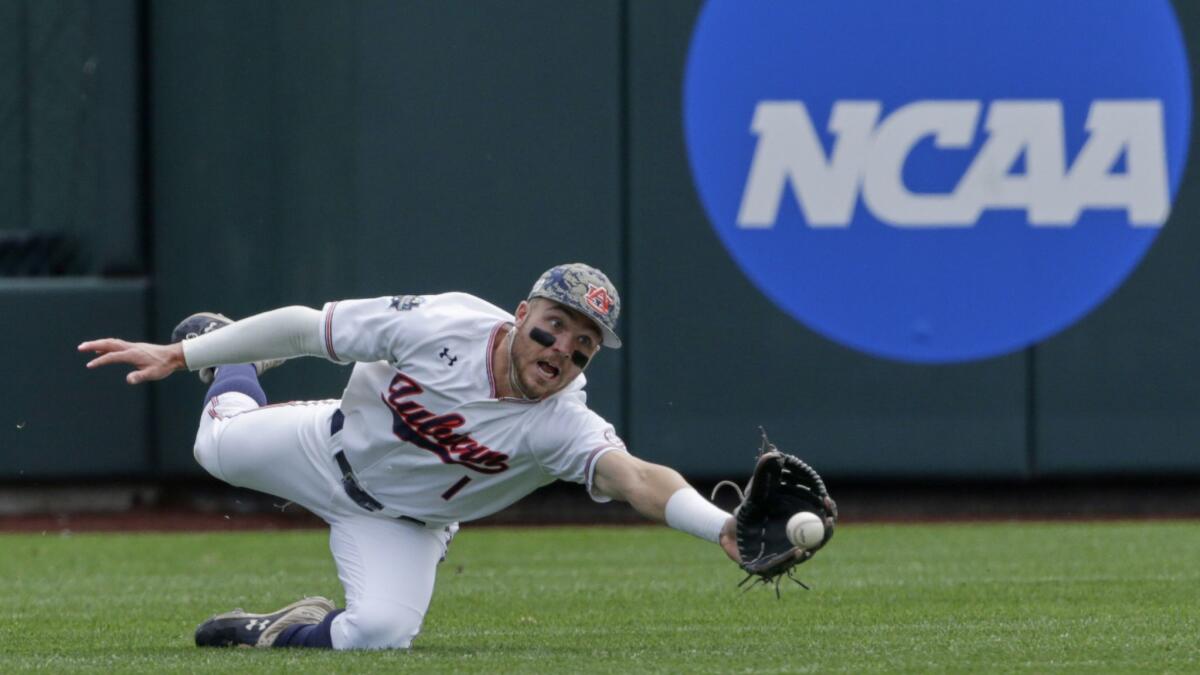 California's college athletes are a step closer to being able to make money from the use of their names, images and likenesses.
The state Assembly's Arts, Entertainment, Sports, Tourism and Internet Media Committee passed a bill Tuesday that would fundamentally change how the National Collegiate Athletic Assn. conducts business.
The Fair Pay to Play Act, approved by the state Senate in May, now moves to the Higher Education Committee.
"As I have read through multiple pages of articles on the NCAA and its punishments and its prohibitions and how folks have lost eligibility, it's right out of the 'Godfather' movie," Assemblywoman Sydney Kamlager-Dove (D-Los Angeles) said before voting for the bill Tuesday.
NCAA rules bar athletes from being compensated for use of their names, images or likenesses. While the bill would not allow schools to directly pay athletes, athletes would be able to receive compensation from outside sources — for example, from a video game company or for signing autographs or memorabilia.
The bill advanced despite a letter from NCAA President Mark Emmert last week urging the committee to postpone considering it and warning of dire consequences if it proceeded.
Emmert's letter read, in part: "[W]hen contrasted with current NCAA rules, as drafted the bill threatens to alter materially the principles of intercollegiate athletics and create local differences that would make it impossible to host fair national championships. As a result, it likely would have a negative impact on the exact student-athletes it intends to assist."
The NCAA created a group of college presidents, conference commissioners, athletic directors and athletes in May to study how a college athlete could monetize his or her name, image and likeness "in a fashion that would be consistent with the NCAA's core values, mission and principles." The group will provide an update in August and is expected to issue a report in October, but Emmert warned it would not consider "concepts by which student-athletes are considered employees and paid for their athletics participation."
The proposed legislation prohibits the NCAA from banning a university from competition if the athletes were compensated. If the bill is passed by the Assembly and signed by Gov. Gavin Newsom, the Fair Pay to Play Act would take effect Jan. 1, 2023. That provides the NCAA time to make changes to its rules and California leeway to introduce future legislation if changes are needed to ensure schools are not penalized, said Sen. Nancy Skinner (D-Berkeley), who co-authored the bill.
Emmert wrote that passing the bill would "create confusion among prospective and current student-athletes and our membership" while leading to a situation that would be "difficult to untangle."
The NCAA didn't immediately respond to a request for comment on Tuesday's development.
Pac-12 Conference Commissioner Larry Scott wrote to the committee earlier this month asking the bill be delayed until the NCAA group had studied the matter. Scott added that the conference's "mission and core values are very much aligned with [Skinner's] interest in protecting and supporting the welfare of student-athletes" and cited several reforms in recent years.
Skinner said passing the bill would be significant for female athletes, who have fewer opportunities to make big money in professional sports. "College may be the only time for which their athletic prowess may be so valued that they might be able to have their hometown car dealer … sponsor them, or a Rotary Club or a Kiwanis Club — all of which is prohibited now under the NCAA rules," she said.
Sen. Steven Bradford (D-Gardena), co-author of the bill, said the issue was "not really centered on sports, it's centered on fairness."
"I wish this bill did more," he added. "I wish it guaranteed continuing education for any athlete who played for a major university until they achieve a degree and if they want to get a graduate degree they should be afforded that opportunity. … They generate millions of dollars and don't benefit."
The California State University and University of California systems have said they would have to spend millions of dollars to hire staff to ensure compliance with the bill. University athletic departments, however, already employ compliance staff — UCLA lists 10 members of its compliance department — to make certain NCAA rules are being followed.
During the committee hearing, Long Beach State athletic director Andy Fee cautioned "many potential and unintended consequences" if the bill becomes law.
"I fear the distinct possibility of a scenario where California schools could be expelled for willful breaking of NCAA rules," Fee said. "Should California schools be expelled, the very student-athletes the bill is intended to assist would be adversely affected."
Sign up for our daily sports newsletter »
The ominous prediction echoes comments by Scott last fall in a defamation lawsuit by former USC football assistant coach Todd McNair against the NCAA. Before a Los Angeles County Superior Court judge ruled that a key punishment used by the NCAA violated California law, Scott claimed the decision "would threaten the NCAA membership" of the organization's four schools in the state.
"If California law prevents institutions in that state from honoring such commitments, it is hard to see how the Pac-12's Member Universities in California could continue to meet the requirements of NCAA membership," Scott wrote in a sworn declaration. "Thus, the Court's tentative ruling would place at risk the competitive and scholarship opportunities that flow from NCAA participation for the Pac-12's California Member Universities."
Fenno reported from Los Angeles, Gutierrez from Sacramento.
Twitter: @nathanfenno
Get our high school sports newsletter
Prep Rally is devoted to the SoCal high school sports experience, bringing you scores, stories and a behind-the-scenes look at what makes prep sports so popular.
You may occasionally receive promotional content from the Los Angeles Times.