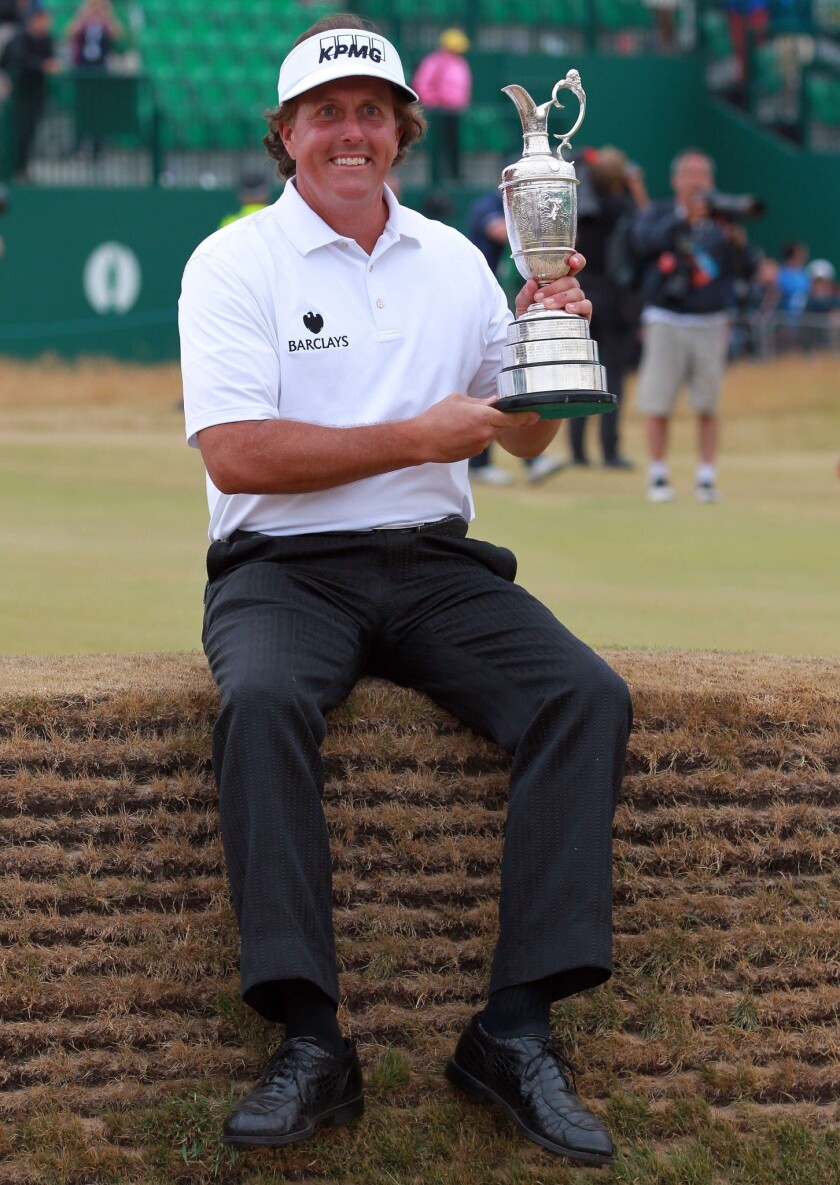 Phil Mickelson won the British Open on Sunday after one of the finest final rounds of his career.
Mickelson captured his fifth major title with a five-under 66 to storm up from eighth place and win on the wind-swept greens at Muirfield Golf Club in Scotland.
"I've had some of the best golf I've ever played today," Mickelson told ESPN after he finished his round. "It will be one of the most memorable rounds of golf I've ever played."
Mickelson finished three strokes ahead of Henrik Stenson, who finished at even par for the tournament. Mickelson entered the day downplaying his chances of winning after finishing with a one-over par 72 on Saturday.
Mickelson birdied on the 18th hole following an impressive approach shot that landed yards away from the pin. He also birdied on No. 17.
Lee Westwood, who entered the round with a two-stroke lead, fell out of contention after a rough front nine coupled with Mickelson's surge. Westwood, still hunting for his first major win, finished tied for third with Ian Poulter and Adam Scott at one over.
Tiger Woods, looking to end the longest major drought of his career, finished five strokes behind Mickelson after starting the day two strokes behind Westwood. He shot a three-over par 74 on the day.
Woods ended up tied with Zach Johnson and Hideki Matsuyama at two over.
Poulter shot an impressive four-under round of 67 to move near the top of the leaderboard, but the day belonged to Mickelson.
"This is such an accomplishment for me," Mickelson said. "I never knew if I'd be able to develop the game and the shots to play links golf effectively. To play what is arguably the best round of my career, to putt the way I putted, to shoot the round of my life, it just feels amazing to win the claret jug."
The Associated Press contributed to this report.
ALSO:
Fred Couples has not been slowed by age
Lee Westwood leads British Open; Tiger Woods close
The holes seem to move at Muirfield, where things are going ka-putt
---