Sen. Claire McCaskill condemns 'one & done' after Duke beats Wisconsin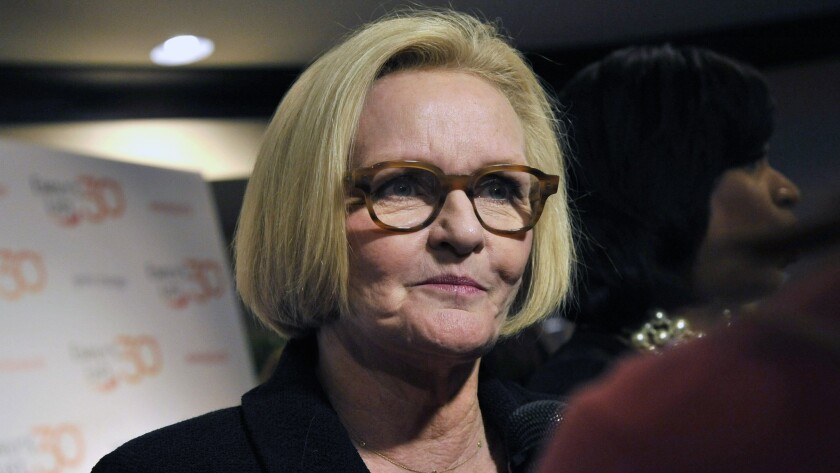 No word on whether President Obama called to congratulate Duke on its NCAA championship win over Wisconsin on Monday, but at least one of his Washington colleagues chimed in on the game.
Democratic Sen. Claire McCaskill of Missouri weighed in with some observations on the state of college basketball.
McCaskill posted to Twitter: "Congrats to Duke, but I was rooting for team who had stars that are actually going to college & not just doing semester tryout for NBA."
She then followed with: "I see I have stirred things up. Sorry, but I'm sad about the one & done thing. I understand why it's happening, but I don't have to like it."
McCaskill was referring to Wisconsin actually playing athletes, such as Naismith College Player of the Year Frank Kaminsky, who don't bolt for the NBA after their first year.
While she raised a valid argument about the current state of the NCAA, the players have no control over NCAA policies. Duke and Wisconsin play by the same rules -- guidelines that the NCAA institutes -- and the Blue Devils' players ultimately won.
After receiving plenty of responses to her earlier posts, McCaskill wrote: "To be clear folks, this isn't about the kids, this is about the system. This is about the NCAA/NBA. I don't blame the very talented athletes."
---
Get the latest on L.A.'s teams in the daily Sports Report newsletter.
You may occasionally receive promotional content from the Los Angeles Times.