After four decades, trainer Ed Moger gets his first Triple Crown starter
Horse racing is all about the Triple Crown, three races for 3-year-olds held over a five-week period. The vast majority of trainers never get there, but it doesn't keep them from trying.
Ed Moger Jr., 67, has been a trainer for more than four decades. He's had more than 15,000 starts and is approaching 2,000 winners. His horses have won more than $36 million. But he's never started a horse in either the Kentucky Derby, Preakness Stakes or Belmont Stakes.
Until this year.
His horse, Chase the Chaos, got an all-expenses paid trip to the Preakness last month by winning the El Camino Real Derby at Golden Gate Fields. He also received 10 Kentucky Derby qualifying points by winning the race. Not that he's getting greedy, but now he's thinking about, just maybe, qualifying for the best known horse race in the world.
"I've never had a horse come this close," said Moger, who started training in 1976. "I'm just one race away."
American Pharoah is looking to find his place in history by becoming the 12th horse to win horse racing's Triple Crown.
Chase the Chaos will be one of 10 horses expected to go to post Saturday in the Grade 2 $400,000 San Felipe Stakes at Santa Anita Park, with the winner gaining 50 Derby qualifying points and a virtually assured spot in the Kentucky Derby. Second place is worth 20 points and, if you have another 10 points in the bank, you are right on the bubble to qualify for the field.
Moger is content no matter how Chase the Chaos does Saturday. He won't be chasing more Derby points.
"In the back of my mind, after this race, I'll likely just wait for the Derby or Preakness before running him again," Moger said. "I just need to find out where we're at against better horses."
The San Felipe is one of four graded stakes on Saturday's 12-race card. The headliner, at least historically, is the Santa Anita Handicap, known better as the Big 'Cap. It was the first $1-million race in the country, but being sandwiched between the $20-million Saudi Cup and $12-million Dubai World Cup has lessened the quality of the field and its purse has shrunk to $500,000.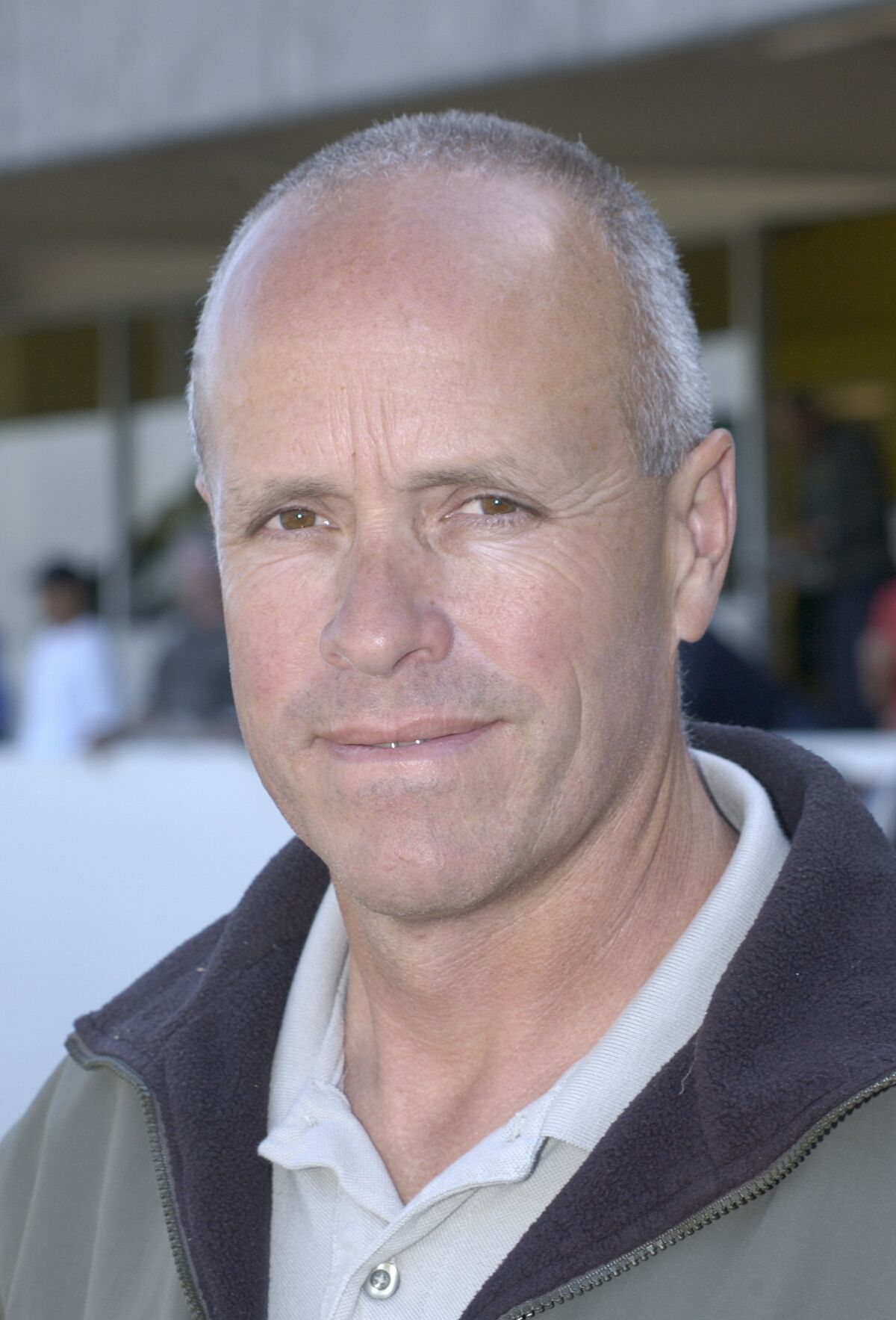 And Moger has a horse entered there, too. Stilleto Boy has made a career out of running second and third behind some of the best older horses in the country, including the retired Flightline and Country Grammer. He finished third the last two years in the Pegasus World Cup and he's still looking for his first Grade 1 win.
Stilleto Boy came to Moger's barn when his brother, Steve, bought the horse for $420,000.
"He didn't even ask me, because he knew I would tell him 'no,'" Ed said about buying the horse. "I thought he spent too much money. But, things have worked out. He's doing great."
Moger says Stilleto Boy is easily the best horse he has trained.
Moger is not that well known in Southern California because he trains in Northern California, although he does bring a string of horses to Del Mar each summer. He currently has 38 horses in his barn.
Moger is also a board member of the Thoroughbred Owners of California.
"Ed is a longtime and valued board member from the north," said Gary Fenton, chairman of the TOC. "He gives his time and is always there for the TOC on anything north or south related.
"To see him take a horse and move it outside the California comfort zone is exciting to see. It means you know he's got a horse of quality."
Fenton said he believes that Moger has been flying a little under the radar.
"The Jonathon Wongs and Jerry Hollendorfers seemed to overshadow him [in Northern California]," Fenton said. "They were the ones that got the headlines. Ed has always had a big string but never seemed to get the attention he deserved."
A win in either the San Felipe or Santa Anita Handicap certainly would shrink any shadow over Moger but it is unlikely to change him.
"I wanted to win races," Moger explained as to why he got into racing. "I enjoyed it and I worked hard. I was the groom and trainer for every horse for the first 15 years."
On Thursday, he was the one who drove Chase the Chaos and Stilleto Boy to Santa Anita from Golden Gate Fields.
Asked when he thought he had made it as a trainer, Moger was not boastful.
"Never," Moger said. "When you train horses you never think you've made it. There are just too many ups and downs. Sure, I wanted to have better horses, but it's not easy. It's not just having the money [to buy them]; you also need a lot of luck."
He will need some of that luck Saturday with Chase the Chaos at 12-1 on the morning line behind favorite National Treasure at 3-1. National Treasure is one of four horses formerly trained by Bob Baffert who have moved to the barn of Tim Yakteen in order to be eligible to receive Derby qualifying points.
Arabian Knight, the odds favorite to win the Kentucky Derby, is among horses Bob Baffert moved to Tim Yakteen so they can earn Derby qualifying points.
Stilleto Boy is seen as having a better chance to win his race, given morning line odds of 5-1, just off the 7-2 line given to the favorite Defunded. There are 11 starters in the Big 'Cap.
Moger does have one advantage over all the Southern California-based trainers and horses. He has been able to train at Golden Gate while rain closed Santa Anita to workouts for almost a week.
Should Chase the Chaos do the improbable and win the San Felipe and qualify for the Kentucky Derby, Moger will have to brush up on what Derby week in Louisville is all about.
He only has been to one Kentucky Derby, as a spectator in 1990, when it was won by Unbridled. But, it's a pretty good bet he would find it well worth the wait.
Get our high school sports newsletter
Prep Rally is devoted to the SoCal high school sports experience, bringing you scores, stories and a behind-the-scenes look at what makes prep sports so popular.
You may occasionally receive promotional content from the Los Angeles Times.