UCLA leans on defense, rallies past Colorado for its 13th consecutive victory
Nearly everything was trending the wrong way for UCLA, jeopardizing the nation's longest winning streak among major conference teams.
Shots didn't fall. Neither did free throws. Foul-plagued center Adem Bona was scoreless at halftime.
With a little more than 10 minutes left Saturday evening, the Bruins trailed Colorado by nine points. An increasingly restless Pauley Pavilion crowd groaned after one UCLA possession ended with three missed three-pointers by David Singleton, part of the Bruins' game-opening 0-for-15 stretch from beyond the arc.
Through it all, UCLA still had one thing going for it: its dogged defense.
Tyger Campbell scored 17 points, Adem Bona had 15, and No. 7 UCLA routed Utah 68-49 on Thursday for the Bruins' 12th straight win.
Tipping balls, blocking shots and stealing passes, the Bruins relied on getting stops before their offense finally started to roll.
And what a roll it was.
Seventh-ranked UCLA ran Colorado off the court with a 68-54 victory sparked by the Bruins' game-ending 33-10 run in which they thrived across the board to extend their winning streak to 13 games.
"You've just got to keep battling," UCLA coach Mick Cronin said, "and regardless of if things go your way — you've got to make them go your way."
Tallying a season-high 55 deflections that included tipped passes in addition to steals and blocks, the Bruins (16-2 overall, 7-0 Pac-12) forced 23 turnovers thanks in large part to 15 steals and 11 blocks.
UCLA's bench players have been outscored by more than double in their five Pac-12 Conference games, but the 81-39 shortfall is not entirely their fault.
"You play defense, you give yourself a chance," UCLA forward Jaime Jaquez Jr. said after collecting 23 points, 13 rebounds, five blocks and four steals, not to mention a career-high 17 deflections. "And we're giving ourselves a lot of chances and we're going to try to keep doing that."
UCLA remained the only unbeaten team in conference play thanks to an ensemble cast of contributors. Bona continued his midseason surge, logging all nine of his points and all three of his blocks in the second half as well as four of his five rebounds.
Jaquez and Jaylen Clark pointed at Bona, sitting next to them on a dais in the interview room, when discussing the team's winning streak.
"I attribute a lot of it to this man right here," Clark said. "I mean, if you watch him at the beginning of the year to now, it's not even the same person. People would be telling him, like he's a monster in practice, 'It's gonna show, it's gonna show.' And now, I mean, everybody in the nation knows who he is."
Clark ended his team's extended slump from long range, his three-pointer finally falling through the net with 8:26 remaining to pull the Bruins within 44-43. Clark said he wasn't even aware that the Bruins had missed all 15 three-pointers before then, his focus only on sustaining his team's comeback.
"It was just like mad loud, and everybody was jumping and screaming," said Clark, who finished with 18 points, eight rebounds and three steals. "[The defender] kind of contested it, but I didn't give a damn, it was gone. And then a lot more went in after that."
After making 12 of their first 45 shots (26.7%), the Bruins made 12 of their last 18, including their final four three-pointers. It resulted in runs of 17-0 and 24-3 as UCLA transformed a 44-35 deficit into a 59-47 lead with 3:47 to go after a Jaquez steal led to a Tyger Campbell layup.
"You can't be offensive sensitive and we were for a little while, that's why we got down nine," Cronin said. "We were pouting because the ball wasn't going in, and we stopped worrying about that, we started worrying about getting stops and rebounding.
"If you're going to pick 10 minutes to where the ball goes in, you'd want the last 10."
Guard KJ Simpson scored 17 points to lead the Buffaloes (11-8, 3-5), who were held to 23 points and 28.6% shooting in the second half.
A brutal display of offense left UCLA trailing 31-28 at halftime after the Bruins missed all seven threes and made only six of 13 free throws, including two misses on the front end of one-and-one situations.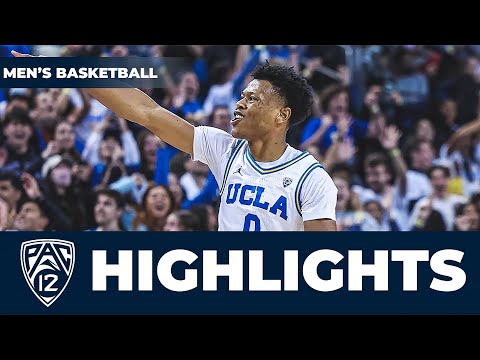 The deficit was somewhat fortuitous given UCLA was down by as many as nine points late in the half and got little production outside of Jaquez's 12 points and Clark's eight. Bona was scoreless after playing only eight minutes and the Bruins bench also did not contribute a single point.
Aggressive defense kept UCLA close, the Bruins blocking six shots and generating seven steals while forcing 10 turnovers by the game's midpoint. It proved to once again be a winning formula for a team that trailed for nearly 20 minutes before prevailing in a runaway, portending possibly greater things in the months to come.
"Teams that defend," Cronin said, "win national championships."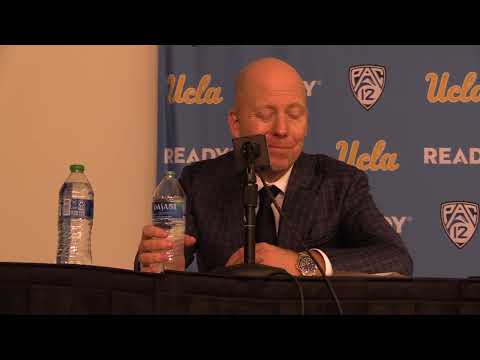 Get the latest on L.A.'s teams in the daily Sports Report newsletter.
You may occasionally receive promotional content from the Los Angeles Times.