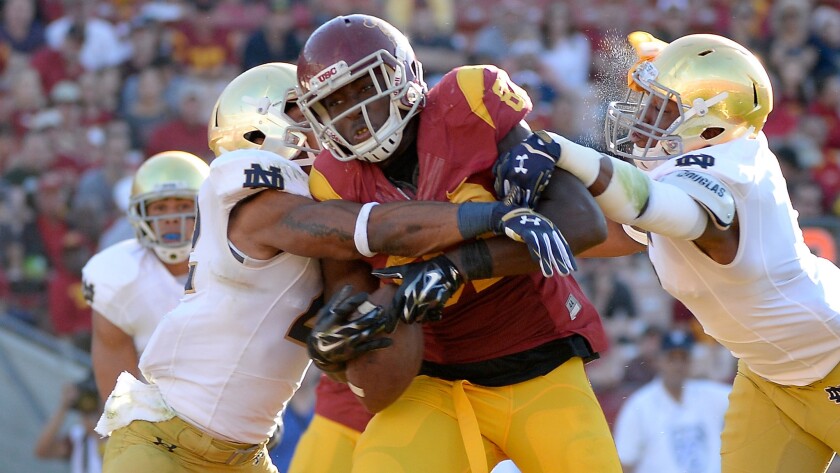 USC tight end Randall Telfer has been invited to the 2015 NFL combine, he wrote on Twitter.
"We headed to Indy... #NFL #Combine," he tweeted, with a photo of the invitation.
Telfer, 6 feet 4 and 270 pounds, caught 21 passes for 197 yards and two touchdowns this season.
The NFL combine is Feb. 17-23 in Indianapolis.
Questions about USC? Email me at LNThiry@gmail.com or tweet @LindseyThiry and I will respond to select messages in a weekly USC Now mailbag.
---