Still shopping? If there's a techie in your life, we've got a few suggestions for holiday gifts. We've got plenty of gift ideas to keep everyone happy. Skip to gifts for: Kids, pets, cooks and the socially conscious as well as those who are into health & wellness, home décor and amazing experiences. And you'll find even more holiday gift ideas here.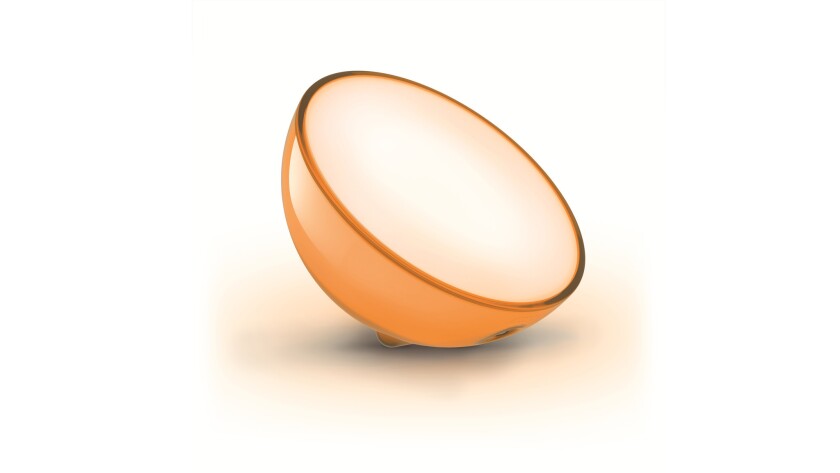 Philips Hue Go
You probably didn't realize you needed or wanted personal, portable lighting. But trust us, you do. The Philips Hue Go is a wireless, roly-poly light source that gives you the power to control light all around you in a variety of ways and colors. It can sync with your playlist and even act as an illuminating alarm clock. $99.95 at www.apple.com
Polaroid Zip instant photo printer
We love the camera feature on our smartphones. But we also pine for something to hang on our refrigerator door or pin to the office cubicle wall. Print full-color 2-inch-by-3-inch photos in less than 60 seconds from your smartphone or tablet with the Polaroid Zip. Smudge-proof photos come with sticky backing for instant "posting" of the old-fashioned kind. $129.99 at a variety of outlets including Amazon and Best Buy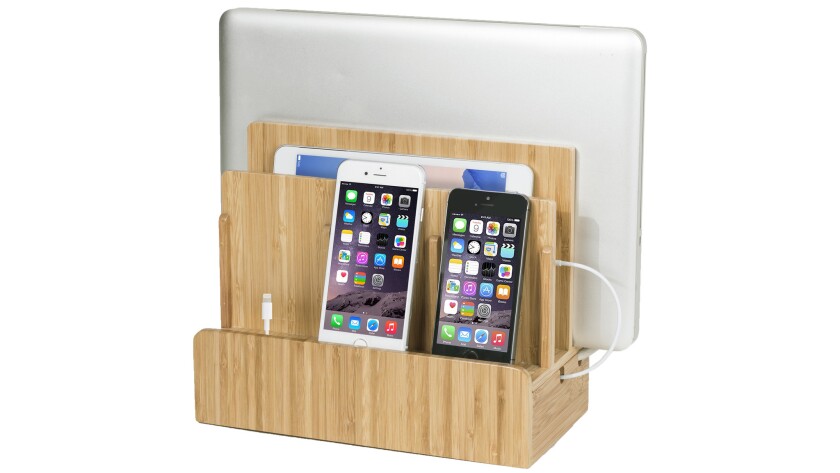 The ultimate charging station
Gah! So many devices to charge. So many cords. Not enough space. And such an eyesore — we feel your pain. You need a charging station. And we especially like this one because it does it all — smartphones, tablets, even your laptop. So stylish, you won't feel the need to hide it all when guests arrive. Choose from four finishes: black or white "leatherette," high-gloss cherry or soothing, eco-friendly bamboo. $89.99 at www.greatusefulstuff.com.
Powerbeats2
Here's why high-quality earphones are such a great gift. We all need them but most of us are too cheap to splurge on the good stuff, like these lightweight, wireless, ear-clipped buds inspired by the King himself, LeBron James. But even if you're not a hard-core athlete, you'll appreciate a tangle-free cable. $199.95 at www.beatsbydre.com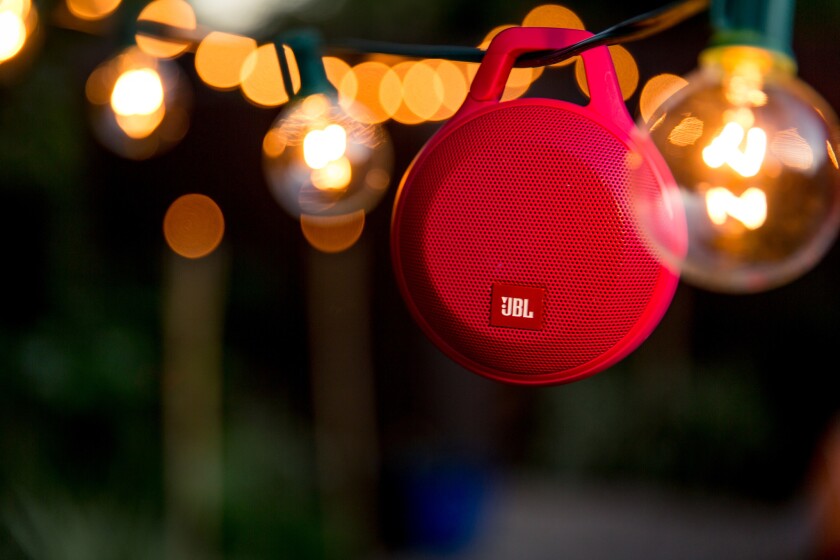 JBL Clip+
You dream about music when and where you want it, whether it's an impromptu dip in a hot tub or a night beneath the stars in Joshua Tree. Now you can have it. The Clip+, a Bluetooth-streaming wireless speaker, is ultralight and ultrarugged and comes with a built-in carabiner so it goes where you go. (It also double as a speakerphone.) Did we mention it's also splash-proof? And it comes in a variety of fun colors, including fire-engine red?. $49.95 at www.jbl.com or Amazon
Roku 4
If you love TV and movies, there's just one question: Why don't you have a Roku player already? The newest version of the popular streaming media player includes voice-activated search. (Make sure your significant other knows about this feature before he/she hears you ordering up "How to Get Away With Murder.") There's also a lost-remote finder. The list price for this top model is $129.99 and is a must-have for people who have — or plan to get — 4K Ultra HD TVs as it streams 4K UHD content from Netflix, Amazon Video and others. The rest of us can make do with the cheaper models. www.roku.com/
Mini Lumio+
Last year's multi-functional Lumio — a lamp concealed in the form of a hardcover book — proved so popular that Lumio has released the Mini Lumio+. The compact version of the original lamp comes with an embedded micro-USB charger for mobile phones, an interchangeable magnetic spine cover and, like the original, it opens to 360 degrees. Available in yellow-navy, orange-black or red-gray combinations. $125 at www.hellolumio.com/shop
Amazon Echo
Some may bah-humbug the Echo as being an unnecessary luxury. But the voice-activated, cloud-connected wireless speaker is the future and gets "smarter" with use. Plus, it's pretty cool to be able to ask Alexa (the Echo's version of Siri) "What's the weather like today?" or order it around: "Put milk on my shopping list." $179.99 at Amazon
Jawbone UP3
You might be thinking, "Yawn, another fitness tracker. Show me something new." But here's all you need to know about the Jawbone UP3: Oprah named it one of her favorite things, which means there's a good chance it will be a welcome gift by the fit-minded person on your holiday shopping list. It has all the bells and whistles, including a sleep tracker and heart-rate monitor. $179.99 at jawbone.com
MORE HOLIDAY GIFT GUIDES: Kids | Pets | Foodies | Home | Health| Gifts that give | Experiences | Books
---