Holiday books: 24 wonderful new books for kids
---
YA
Six of Crows
Leigh Bardugo
Henry Holt, $18.99
This bestselling book by Leigh Bardugo kicks off a new series in her fantastical world with a band of misfits undertaking a risky heist. (14 and up)
The Conjurer's Riddle
Andrea Cremer
Philomel, $18.99
A young woman leads a band of steampunk rebels in this alternate history, in which the British prevailed during the American Revolution; the sequel to "The Inventor's Secret." (12 and up)
Untwine
Edwidge Danticat
Scholastic, $16.99
The first YA novel from MacArthur "Genius" Fellow Danticat is about Haitian American sisters — identical twins — told from the point of view of one who's hospitalized. (age 13-18)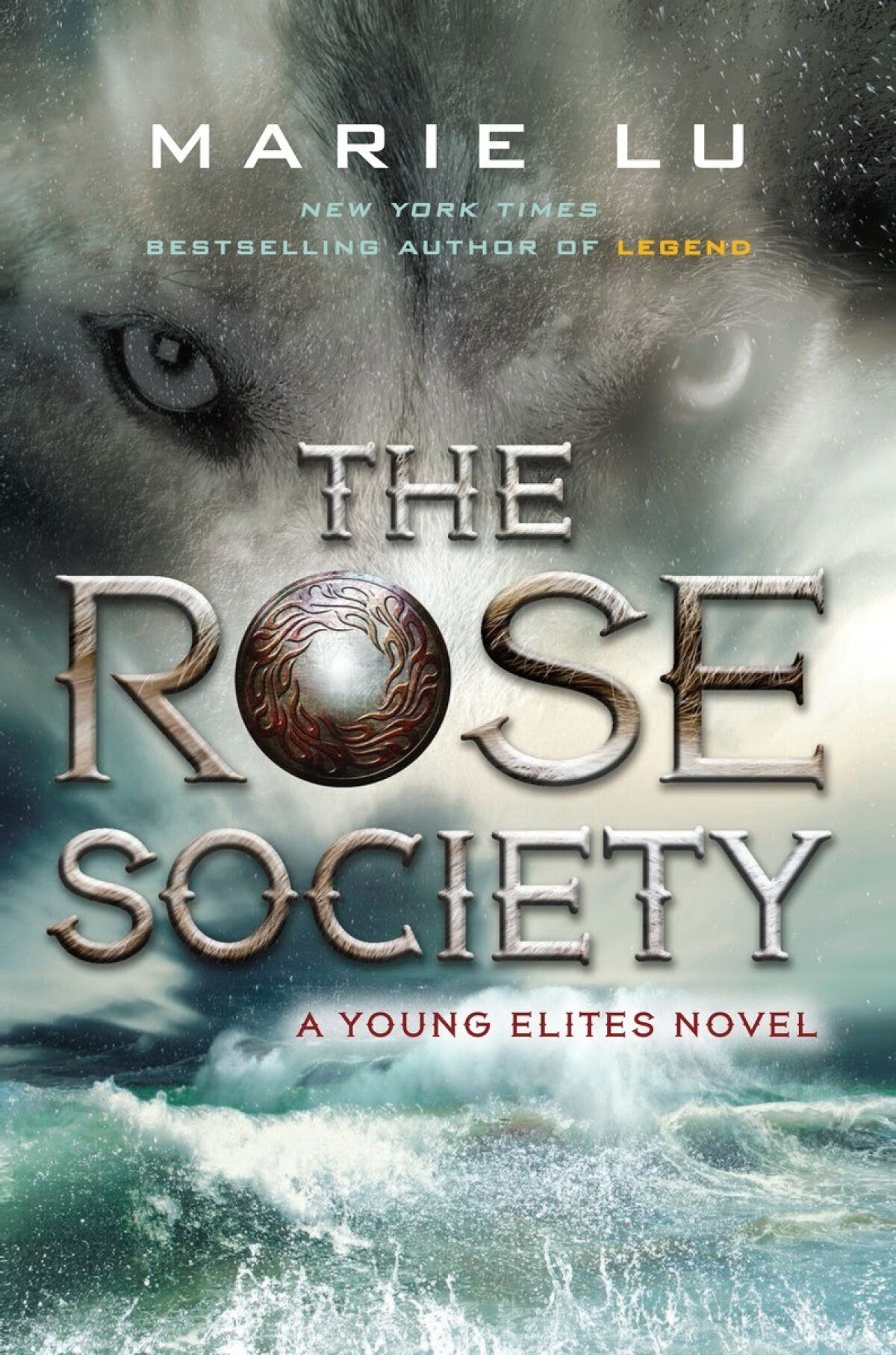 The Rose Society
Marie Lu
Putnam, $18.99
The second novel in the "Young Elites" series by bestselling author Lu finds antihero Adelina, driven by dark emotions, forming an uneasy alliance to do battle. (13 and up)
Winter
Marissa Meyer
Feiwel & Friends, $22.99
The final installment in the "Lunar Chronicle" series remaking classic fairy tales pits a princess against her stepmother, the queen. (age 12-18)
The Rest of Us Just Live Here
Patrick Ness
HarperTeen, $17.99
Gently ribbing the tropes of bestselling YA — chosen ones, vampire crushes — this tells the story of a normal high school senior trying to make his way in the real world. (13 and up)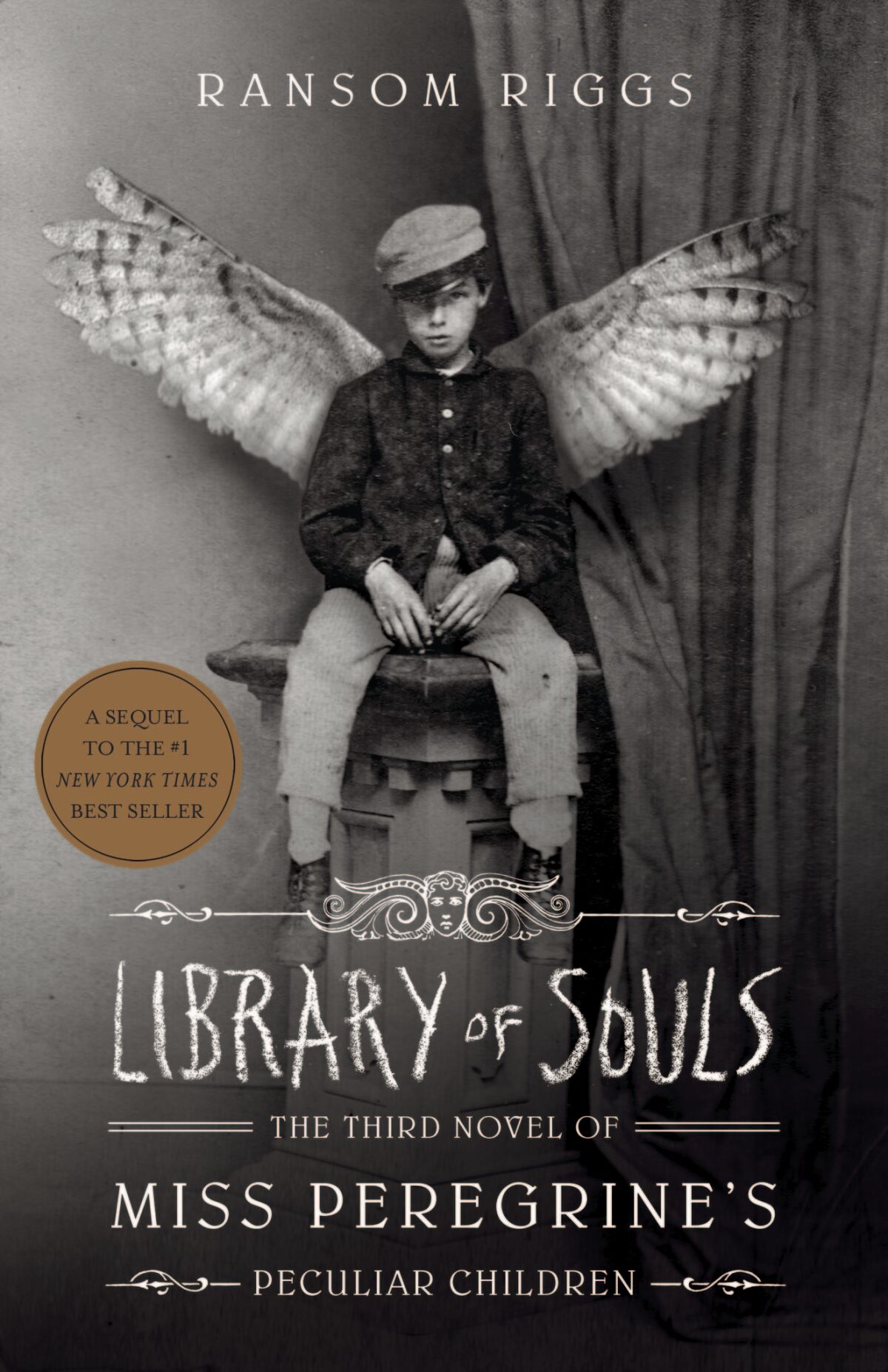 Library of Souls
The Third Novel of Miss Peregrine's Peculiar Children
Ransom Riggs
Quirk Books, $18.99
The magical, odd children of the bestselling series, illustrated by eerie and surreal photographs, try to stop a madman and save their headmistress. (13 and up)
Black Widow
Forever Red
Margaret Stohl
Marvel Press, $17.99
A YA novel of Marvel's Black Widow explains her backstory for Avengers fans old and new. (age 12-18)
Honor Girl
A Graphic Memoir
Maggie Thrash
Candlewick, $19.99
At 15, Thrash went to Christian summer camp and, contrary to its gentile Southern traditions, she fell in love with a counselor — a young woman. (14 and up)
---
Middle grade
Crenshaw
Katherine Applegate
Feiwel & Friends, $16.99
Newbery Medal winner Applegate tells the story of a young boy who, when his family is threatened with homelessness, finds solace in his imaginary friend, a cat. (age 8-12)
It's Your World
Get Informed, Get Inspired & Get Going!
Chelsea Clinton
Philomel, $18.99
The former first daughter urges kids to make a difference in their communities by working on issues such as education, poverty and climate change. (10 and up)
The After-Room
Maile Meloy, illustrated by Ian Schoenherr
Putnam, $17.99
The final book in a bestselling trilogy finds magical children Janie and Benjamin in the 1950s, fighting against nuclear weapons and trying to help friends in trouble. (10 and up)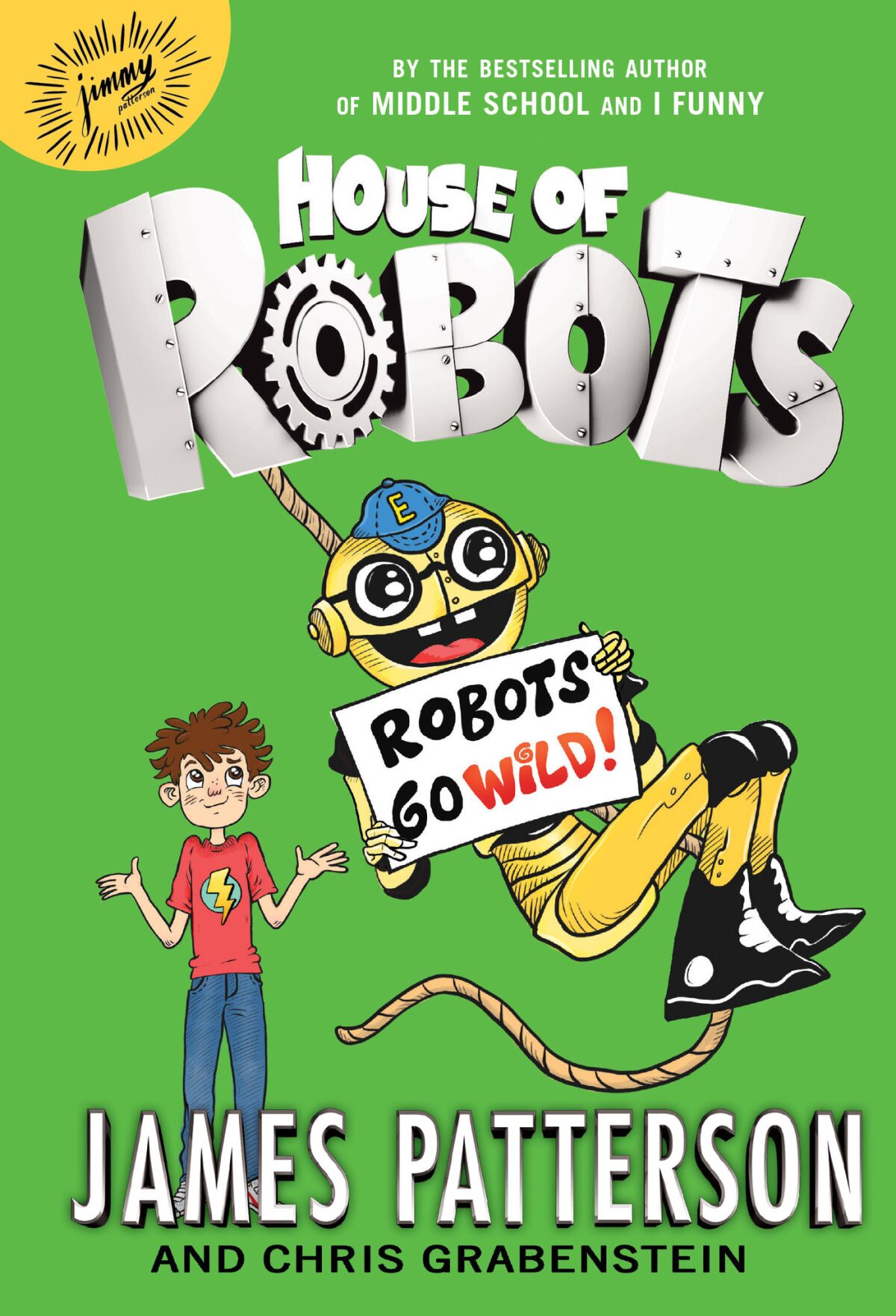 House of Robots
Robots Go Wild!
James Patterson and Chris Grabenstein
Little, Brown, $13.99
The second in Patterson's humorous kids series sees young Sammy's invention, a robot named E, fill in for his sister at school — until it breaks down. (age 8-12)
Harry Potter and the Sorcerer's Stone
The Illustrated Edition
J.K. Rowling, illustrated by Jim Kay
Scholastic, $39.95
A new lushly illustrated edition of the Harry Potter novel that started it all. (8 and up)
The Marvels
Brian Selznick
Scholastic, $32.99
Perfect for middle-school bookworms, this heavily illustrated 672-page novel by the creator of "Hugo" tells the story of an acting family in 18th- and 19th-century London. (10 and up)
Secret Coders
Gene Luen Yang and Mike Holmes
First Second, $17.99
Yang, winner of the LA Times Book Prize and a former computer science teacher, pens this graphic novel about a coding school for kids that contains more than a few mysteries. (age 8-12)
---
Picture books
Big Bear Little Chair
Lizi Boyd
Chronicle, $16.99
A stylish, playful book from bestseller Boyd that contrasts big and little for tiny tots. (age 3-5)
The Very Hungry Caterpillar
Board Book and Holiday Ornament
Eric Carle
Philomel, $19.99
This board book of the beloved colorful caterpillar comes with a cute wormy apple decoration for the Christmas tree. (age 1-3)
Mixed Me!
Taye Diggs, illustrated by Shane W. Evans
Feiwel & Friends, $17.99
The "Private Practice" star's career as as an author is off and running with his second children's book, about an irrepressible mixed-race boy named Mike. (age 4-8)
The Rabbit Who Wants to Fall Asleep
Carl-Johan Forssén Ehrlin, illustrated by Irina Maununen
Crown, $15.99
Parents have made this book — newly translated from Swedish into English — into a worldwide bestseller over its reputation for putting kids to sleep. (age 3-7)
Pippi
The Strongest in the World!
Astrid Lindgren
Drawn & Quarterly, $19.95
For her 70th anniversary, everyone's favorite pigtailed redhead returns in the complete paperback edition of these vintage comics. (age 4-8)
Mango, Abuela, and Me
Meg Medina, illustrated by Angela Dominguez
Candlewick, $15.99
In a book that blends the two languages, Mia helps teach her grandmother English, and her abuela helps teach her Spanish, with a little help from a colorful parrot. (age 5-8)
The Little Tree
Muon Van, illustrated by JoAnn Adinolfi
Creston, $16.95
A story about a tree and the seed she sends away, which works as a gentle allegory for migration and family. (age 3 and up)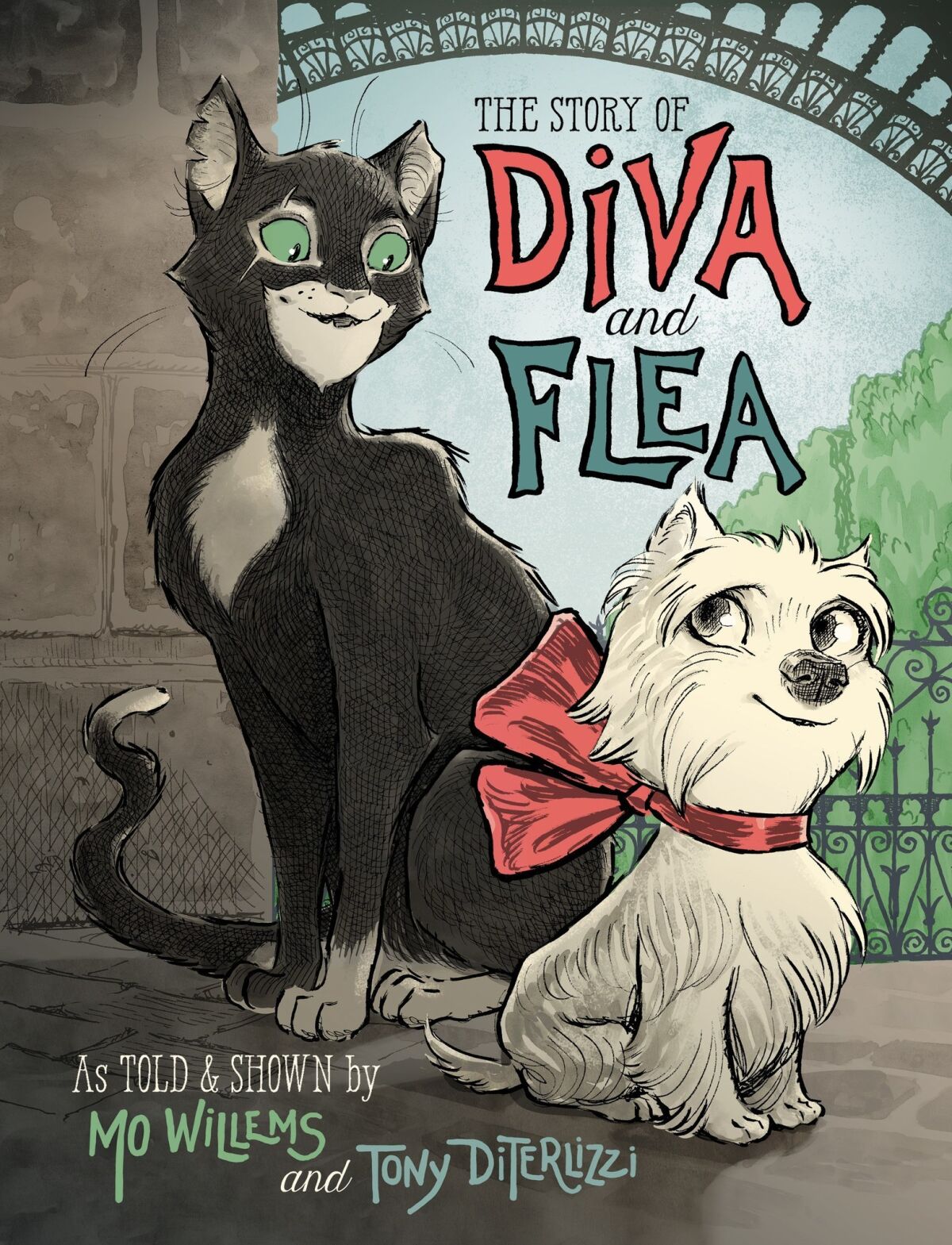 The Story of Diva and Flea
Mo Willems and Tony DiTerlizzi
Disney Publishing, $14.99
A French dog and street cat become friends in Paris. (age 6-8)
More holiday book lists
Get our L.A. Goes Out newsletter, with the week's best events, to help you explore and experience our city.
You may occasionally receive promotional content from the Los Angeles Times.