Put on a happy face with yellow décor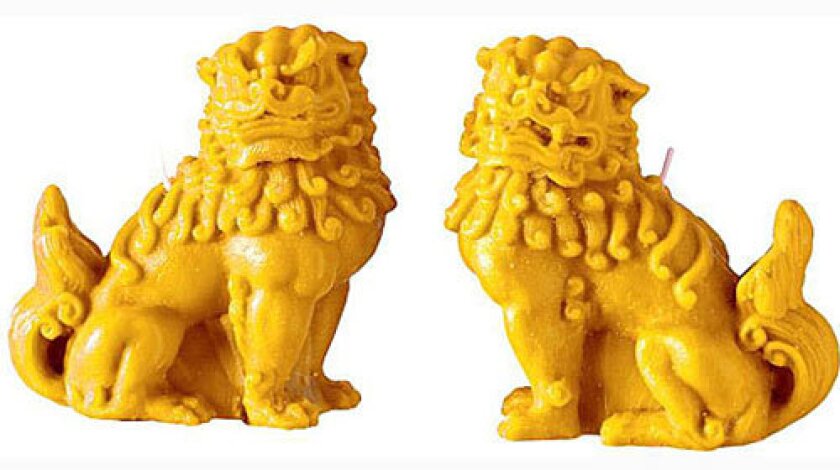 Happy-face yellow -- not midcentury mustard or the soft shade of an Easter chick -- is the color of choice for home furnishings this spring. "Yellow is associated with joy, happiness and energy, a very bold color that allows people to express confidence," says BlissLiving Home designer Mei Xu, who uses it on the glossy Empire throw pillow and a pair of her fragrant Fu Dog candles. The color also pops up on the Marbella buffet from Shine Home, inexpensive chairs at CB2, a teapot at TableArt in L.A. and wire bowls from BoConcept in Santa Monica. For a gallery of goods in sunny yellow, visit latimes.com.
-- David A. Keeps
The Scout: Look for more shopping scoops and sales alerts all week long at latimes.com/thescout. Send column ideas to home@latimes.com or to the Home section, Los Angeles Times, 202 W. 1st St., Los Angeles, CA 90012.
---
The essential weekly guide to enjoying the outdoors in Southern California. Insider tips on the best of our beaches, trails, parks, deserts, forests and mountains.
You may occasionally receive promotional content from the Los Angeles Times.