Denim days, thanks to Alber Elbaz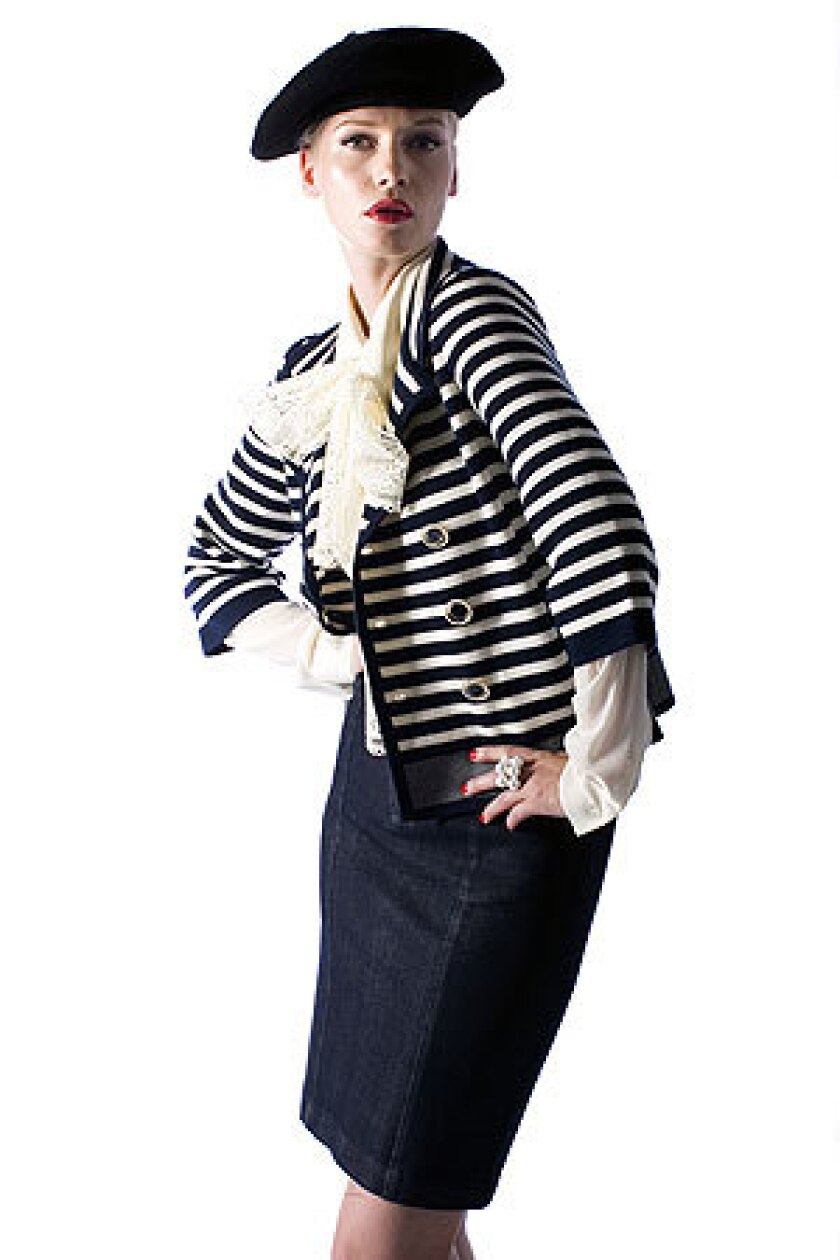 Times Fashion Critic
THE MOST exciting thing at couture week in Paris last month wasn't an over-the-top runway gown or a wasp-waisted lady suit. It was denim. And it was denim by Alber Elbaz, the darling of French fashion who over the last few seasons has captivated women with his take on functional femininity at Lanvin.
Lanvin's first denim collection, shown during a casual presentation, is being manufactured by Acne, the cult Swedish jeans brand. And it could be the best thing to happen in fashion in a long time.
Designer denim dates to the 1970s, when Calvin Klein slapped his name on the back pocket and made a mint off Brooke Shields in her Calvins. But it wasn't until the 1990s that jeans really took a fashion spin. Tom Ford showed beaded, feathered jeans at Gucci in the summer of 1999, which sold out despite their $3,300 price tag. Earl Jean of Los Angeles ushered in the era of premium denim, spawning hundreds of competitors, not to mention $200 price tags. It's no wonder designers such as Dolce & Gabbana, Roberto Cavalli and Donna Karan wanted to get a piece of the denim pie. Except the denim lines they launched were hardly genre-breaking, or even cool.
That's what's different about Acne/Lanvin.
Miles away from the navel-grazing, hip-hugging, utilitarian image of jeans in America, this is denim like you've never seen it before -- sophisticated, feminine and utterly French.
A sexy, corset-boned cocktail dress and flirty bow-neck blouse are designed with the ingenue in mind, and the gold-button trench coat is something you truly would wear forever. A shift dress comes with the sculpted puff sleeves that have become a Lanvin signature.
Elbaz said he wanted to create a "denim wardrobe" for men and women, 40 pieces in all, with denim chain-handled purses, sling-back sandals with chunky wood heels, bow ties -- even denim jewelry. One half of his design team wanted to keep the line basic, and the other wanted it to be fantasy, with denim evening gowns. But Elbaz managed to strike the perfect balance between work and play, despite the fact that he's "not a person who wears jeans."
Three different Japanese denims were used. The indigo base underwent two washes and was woven with blue-black thread, instead of the white thread that's typically used. The result is an unusually rich color and texture. Dresses and jackets are soft and fluid, and trench coats and trousers are pleasingly crisp.
The line is not cheap -- jeans are $455, dresses are $810 and the coat is $1,050. But these are investment pieces. Though denim on the streets is on '80s rewind, with frayed jean shorts and baggy, peg-legged silhouettes, this more sophisticated take on denim dressing will never go out of style.
The Acne/Lanvin collection won't be in stores until November. But we were so inspired, we styled a shoot in the spirit of the collection, using pieces from the line, along with denim pencil skirts and dresses from AC, Sunner, Jay Godfrey and A.P.C. that are arriving in stores now.
Because dressed-up denim really is the perfect way to transition from the lazy days of summer to the formality of fall.
---
The essential weekly guide to enjoying the outdoors in Southern California. Insider tips on the best of our beaches, trails, parks, deserts, forests and mountains.
You may occasionally receive promotional content from the Los Angeles Times.