4 Images
Art by Andy Goldsworthy
Snowball
"Hollow Ice Ball" melds transparent shards of ice.
(John Caddy)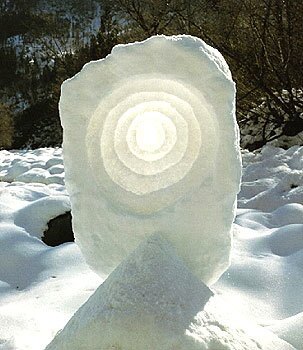 On target
"Snow Slab With Circles" stands like a monument.
(John Caddy)
Bursting
"Icicle Star," one of Goldsworthy's classic ice works.
(John Caddy)
Slithery
Goldsworthy's serpentine pattern etched into the surface of a frozen river is from "Rivers and Tides," Thomas Riedelsheimer's documentary on the artist.
(Roxie Releasing)