Natural, grain- and gluten-free pet food. It's costly, but is it needed?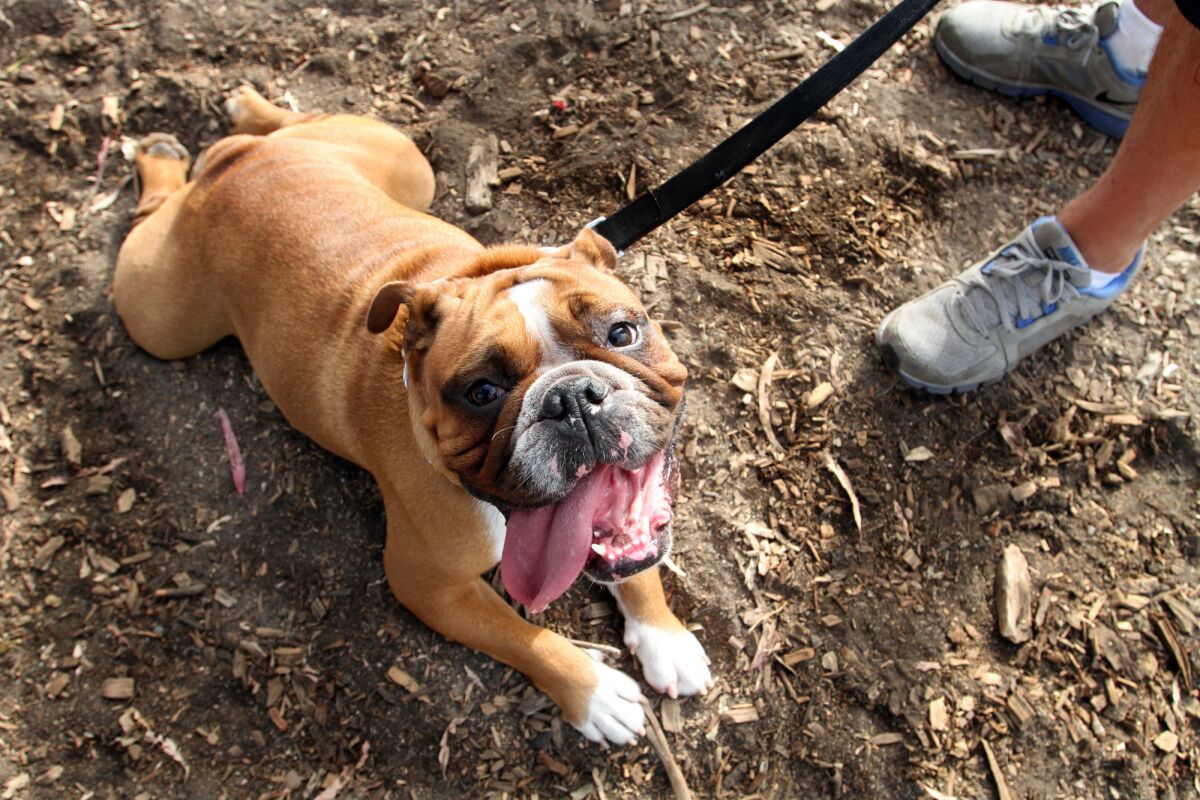 For some pampered pups, the days of smelly food from a can are a distant memory. Instead, they might dine on freeze-dried turkey hearts or pheasant patties, organic raw food or gluten-free meals. There are many grain-free options, from companies big and boutique, and those that advertise that their food comes from just one source of protein — New Zealand lamb or wild salmon, for example.
"We put our own values into our dogs' likes and needs. We've decided, because I only eat natural foods and I'm grain free, my pet should be grain free because it's healthier for me so I think it's healthier for them," says Jeff Werber, a veterinarian in Los Angeles. But changing your pet's food isn't always necessary, he said, especially if your dog's coat glistens and she has a healthy stool.
Pet-food sales in the grain-free category are a $3-billion industry, which is 10% of the $30-billion pet-food industry as a whole, according to consumer research firm Packaged Facts. Twelve percent of dog owners and 7% of cat owners bought grain-free or gluten-free pet food in July and August 2014, the firm says.
Share your photos: Show us your pets, and tell us how you "met"
Some premium items will drain your wallet faster than a dog chasing its tail. At P.C.'s Pantry in Boulder, Colo., owners Mary Lee Withers and her husband, Ed, sell their own line of gluten-free and grain-free dog treats. At $14.95 per pound, pet owners just might be tempted to give gluten-free treats a try themselves, especially since they contain human-grade food. At one L.A. shop, dog treats were as high as $16 for a 3.5-ounce bag. Or just look online: A 12-ounce bag of freeze-dried salmon and cod for cats sells for $23.
Mary Lee says plenty of people buy gluten-free treats because of known pet food allergies, but others buy them because the 100% meat formula is appealing. "Grain-free dog treats are great for training purposes because there are a high-value treat."
Check out the all-new L.A. Times Pets page
More consumers also are asking whether the meat in pet food comes from a feed lot or a field, said Cathleen Enright, president of the Pet Food Institute, a trade group based in Washington, D.C. "They are asking how is the food made, what's in it, what's not, who made it."
The Assn. of American Feed Control Officials has standards, enforced by the Food and Drug Administration, that pet foods contain a balance of nutrients aimed at keeping pets healthy.
Werber has a simple test: "The most important thing when it comes to pet food is that they like it."
MORE
L.A. chefs whip up meals fit for King, or Prince, or even Rover and Lassie
'Table for two. One of us will sit on the floor.' Pet-friendly L.A. restaurants
How to pamper your pooch with massages, parties, photo sessions and more
---
Get our L.A. Goes Out newsletter, with the week's best events, to help you explore and experience our city.
You may occasionally receive promotional content from the Los Angeles Times.