Best places to go and things to do in Hawaii -- from the locals
Everyone loves insider travel tips. Looking for the best place in Hawaii for a romantic getaway or where to find the best luau? Readers of Hawaii Magazine have spoken -- and they're sharing their local secrets.
The magazine's March issue features Readers Choice Awards for 2016 -- winners and runners-up -- in a whopping 98 categories in a 39-page spread.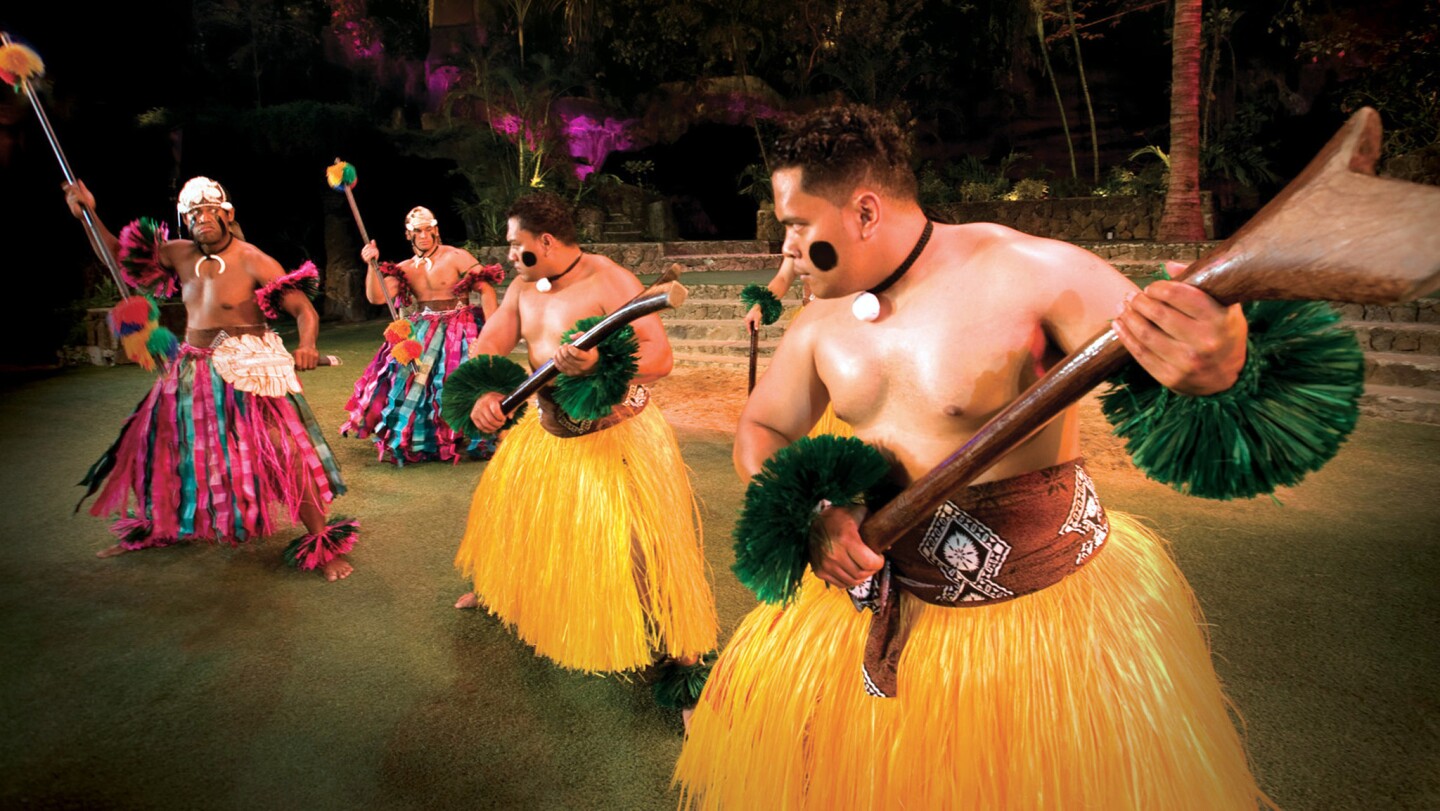 Native Fijians perform during the entertaining and educational "Ha: Breath of Life" show at the Polynesian Cultural Center in Laie, Oahu. The show snagged first-place in Hawaii Magazine's Readers Choice Awards in the March issue.
(Polynesian Cultural Center)
The swimming pool at the St. Regis Princeville Resort overlooks stunning Hanalei Bay on Kauai's North Shore.

(St. Regis Princeville Resort)
Mikiala Poepoe demonstrates the art of weaving using lauhala leaves during a cultural class at the Kaanapali Beach Hotel on Maui.
(Kaanapali Beach Hotel)
Located north of Lahaina, Maui's Kaanapali Beach, with its three miles of white sand, is a favorite with locals. It's also home to popular hotels and resorts.
(Tor Johnson / Hawaii Tourism Authority)
With private bungalows in a secluded setting near the ocean, it's understandable why Travaasa Hana on Maui is considered a prime spot for a romantic getaway.


(Travaasa Hana)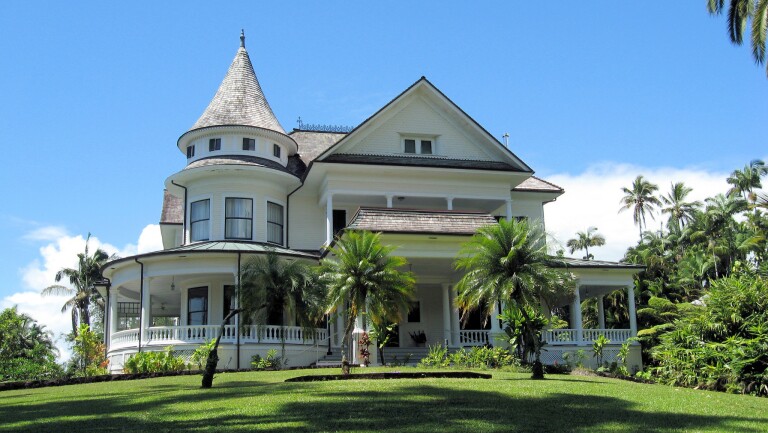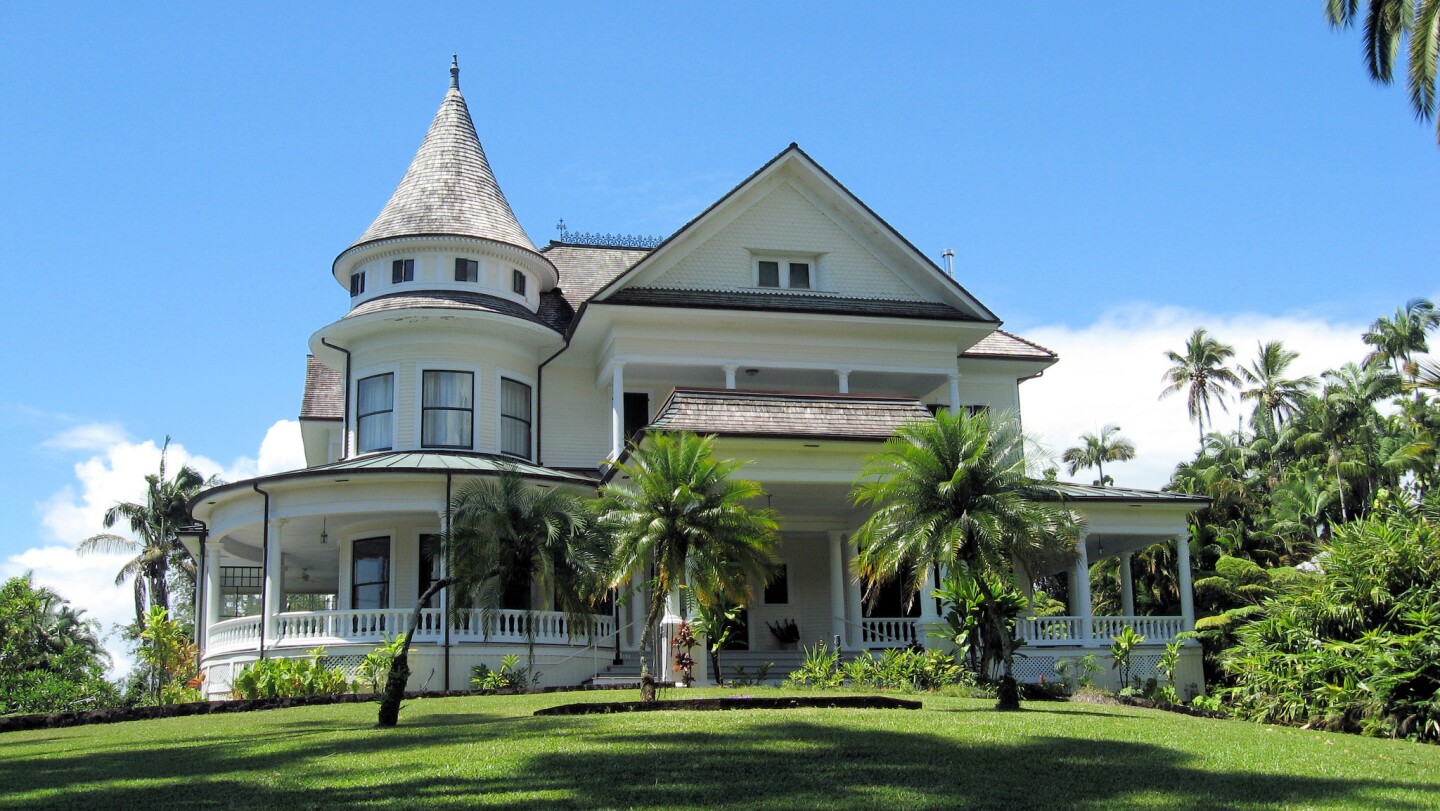 The Shipman House B&B in Hilo is close to many of Hawaii Island's lesser known, but still stunning, attractions. And, it's also much closer to Hawaii Volcanoes National Park than the Kona-area resorts.
(Shipman House)
Employee Taylor Konishi, left, serves a bowl of shave ice topped with a variety of fruit flavored syrups at the always-popular Matsumoto's on Oahu's North Shore.
(Jay Jones / For the Los Angeles Times)
It would be easy to get distracted by the drop-dead-gorgeous ocean views while playing the golf courses at Kapalua Resort, on the northwest tip of Maui.
(Dave Sansom)
Snorkel Bob's on several Hawaiian islands was chosen best snorkeling/scuba rental outfit by readers of Hawaii Magazine.
(BIVB / Kawika Singson)
Kauai Coffee in its bright blue bags is easily found in shops throughout Hawaii, but the biggest selection is at the company store near Kalaheo, on Kauai's South Shore.
(Jay Jones / For the Los Angeles Times)
Visitors can see several varieties of coffee being grown during self-guided and guided tours of Kauai Coffee's plantation near Kalaheo, west of the Poipu resort area. All tours are free.
(Jay Jones / For the Los Angeles Times)
A "tangerine blossom" is served at Ocean Vodka on Maui. The drink is a blend of organic vodka, fresh tangerine juice, honey and muddled sage leaves.
(Jessica Pearl Photography)
I can't list all the "best of" winners here, but here are some visitors should know:
Best luxury hotel or resort: St. Regis Princeville Resort. Along Kauai's North Shore, the Forbes Travel Guide four-star resort offers breathtaking views of Hanalei Bay.
Best mid-range hotel or resort: Sheraton Maui Resort. This hotel boasts an envious setting along famous Kaanapali Beach.
Best budget hotel: Kaanapali Beach Hotel, Maui. Seeing a pattern here? Curiously, the KBH (as it's known locally) also finished third in the "mid-range" category. And, it -- deservedly, in my opinion -- earned first place in both "best hotel for aloha spirit" and "best hotel staff."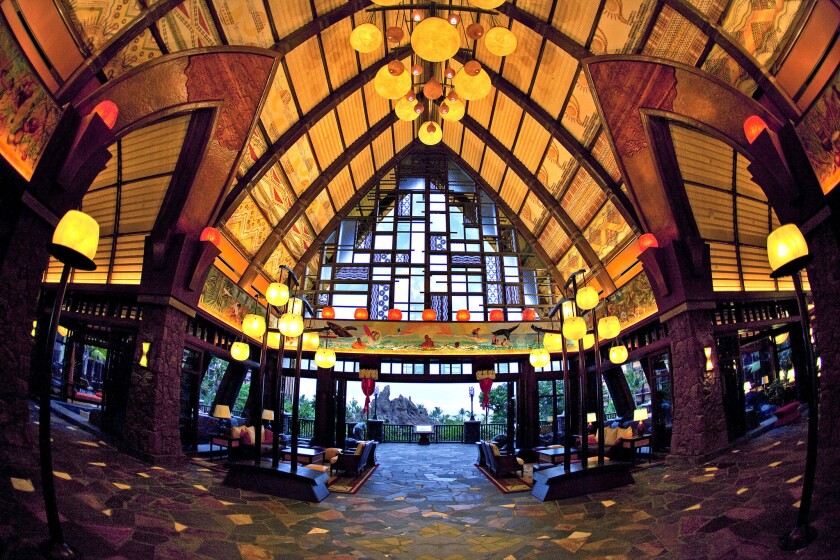 Best hotel or resort for families: Aulani: A Disney Resort & Spa. Located in West Oahu, Aulani is far from the abundant hotels and condos of Waikiki.
Best hotel or resort for a romantic getaway: Travaasa Hana. With bungalows overlooking the ocean near the end of Maui's Hana Highway, this is a wonderfully remote place for an escape.
Best bed & breakfast or inn: Shipman House, Hilo. Hawaii Island's big resorts are all on the other (Kona) side of the island, but Hilo is a great base for exploring less-visited natural wonders. And, it's much closer to Hawaii Volcanoes National Park, too.
Best restaurant ($61-plus per person): Mama's Fish House. A perennial favorite in Paia, on Maui's North Shore, Mama's also secured first place for "best seafood" and "best romantic restaurant."
Best Hawaiian food: Ono Hawaiian Foods, Honolulu. This family-run eatery is nothing fancy, but the locals love it -- and that's always a good recommendation.
Best restaurant for breakfast: The Gazebo Restaurant Napili, Maui. What could be better than dining oceanside while enjoying macadamia nut pancakes?
Best shaved ice stand/store: Matsumoto's Shave Ice, Haleiwa. The lines may be shorter elsewhere, but there's good reason why this mainstay on Oahu's North Shore has been drawing crowds for decades.
Best live show: "Ha: Breath of Life." This early evening show at Oahu's Polynesian Cultural Center is truly inspiring -- and there's an optional luau to boot.
Best beach for hanging around: Kaanapali Beach, Maui. It's no wonder why such popular hotels are located along this three-mile stretch of sand; it's truly a special spot just a few miles north of Lahaina.
Best golf course: The Bay and Plantation Courses at Kapalua Resort. Located in tony Kapalua on the northwest tip of Maui, these courses offer a great excuse for golfers who miss an easy putt: the unforgettable ocean vistas.
Best snorkeling/scuba rental or instruction: Snorkel Bob's. With locations on Kauai, the Big Island, Maui and Oahu, this business can get guests in the water -- and eye to eye with colorful marine life -- throughout the state.
Best Hawaii-grown coffee brand: Kauai Coffee. Their blue bags are ubiquitous on the islands. If you're on Kauai, the coffee plantation offers guided and self-guided tours -- and they're free.
Best Hawaii-made liquor: Ocean Vodka, Maui. Sold in distinctive, light blue bottles, the vodka is made from organic sugar cane. Tours of the distillery and farm cost $10.
Want more of the best? Single copies of the March issue can be purchased by calling Hawaii Magazine at (800) 788-4230.
ALSO:
Discover sea creatures at new display on Maui's Kaanapali Beach -- it's free
Go directly to jail (now a tasting room) on a Maui winery tour
Learn where this sticky new island treat is made, and why it's so good for Hawaii
Hawaii: At last, spring break without kids at this luxury Maui resort
---
Get inspired to get away.
Explore California, the West and beyond with the weekly Escapes newsletter.
You may occasionally receive promotional content from the Los Angeles Times.