First pot dispensary on the Strip opens in Las Vegas
Amid the casinos and the shows, the bars and the pools, Las Vegas now welcomes to the Strip a medical marijuana dispensary.
Sandwiched between the SLS Las Vegas and Stratosphere hotel-casino resorts, the Essence Cannabis Dispensary, which opens Wednesday, is the first such facility on Las Vegas Boulevard.
Medical marijuana has been legal in Nevada since 2000, but legal wrangling meant Sin City's first dispensary didn't open until last August. Since then medical marijuana stores have begun popping up around Southern Nevada.
It's illegal for people with medical marijuana cards from California and other states to transport their stash across state lines, but they can legally purchase and consume cannabis in Nevada with a doctor's note, thanks to a 2015 law that created reciprocity.
Nevadans, however, often have to wait a month or more for a medical marijuana card, thanks to a background check.
Essence founder and chief executive Armen Yemenidjian thinks the location will be the key to his success.
He predicts 70% to 90% of the customers at his Strip store will be Las Vegas visitors, many of them from Southern California. About 42 million people visited Las Vegas in 2015, according to the Las Vegas Convention and Visitors Authority. In 2014, 27% of Las Vegas visitors were from Southern California.
"Some people may not want to travel to places where it's not legal," Yemenidjian said, "so it has the potential to increase tourism."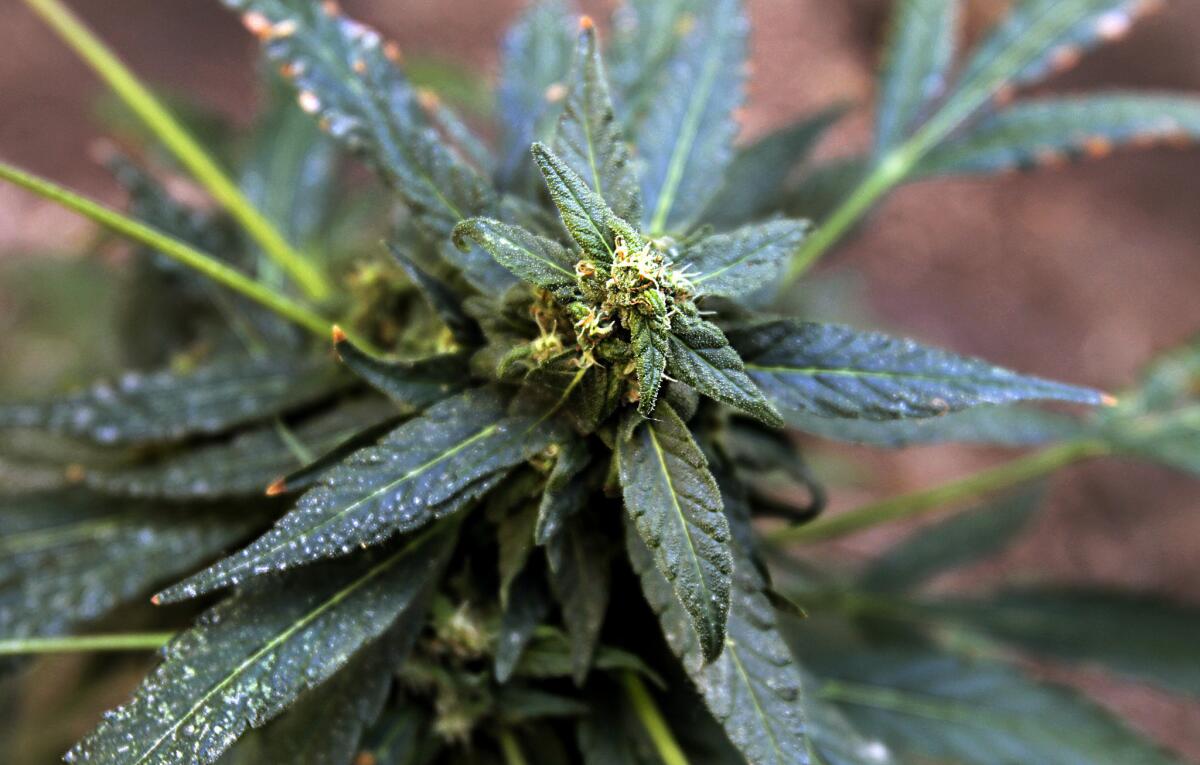 Like other dispensaries, Essence sells products to treat various medical conditions, including pain, nausea and sleep deprivation.
Patients can cook with cannabis-infused butter, munch on a coconut macaroon laced with tetrahydrocannabinol, or THC, the active ingredient in marijuana or simply smoke a joint made with potent cannabis flower.
Consultations with a registered nurse are offered free of charge.
Essence is buying its marijuana from other growers, but will soon begin growing its own crop in a 55,000-square-foot cultivation center less than a mile from the Strip.
When fully operational around the end of the year, the computer-controlled facility is expected to grow about 35,000 plants at any given time. Yemenidjian then plans to begin offering tours.
"It's one of the most sophisticated [cultivation centers] in the country," he explained. "We want people to come in and see what we're doing."
In November, residents will help decide an initiative that would legalize recreational use of marijuana for those 21 and older.
MORE
Places to stay if you want to see Death Valley's wildflower super bloom
Five Las Vegas hotels are raising resort fees, starting now
Las Vegas: Mob Museum opens show about Mexican drug lord El Chapo's escape
Get our L.A. Goes Out newsletter, with the week's best events, to help you explore and experience our city.
You may occasionally receive promotional content from the Los Angeles Times.