If you dilly-dallied making spring break plans, a cruise just might bail you out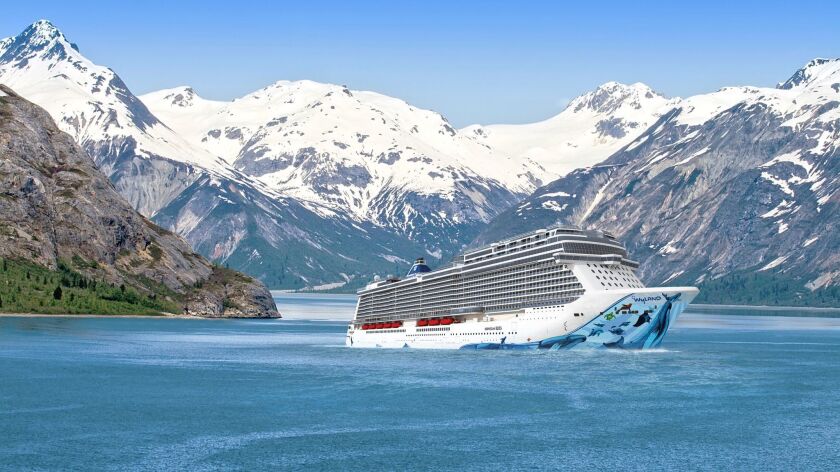 While you were staring out the window daydreaming about a vacation, spring break crept up on you, and now you need a plan ASAP.
Don't panic. Here's a way to simplify things and achieve those vacation daydreams: a cruise.
A trip by ship is one of the easiest vacations to plan because someone has done most of the work for you. You unpack once and take advantage of fares that include transportation, accommodations, entertainment, food and fun.
Plus, there are lots of things for kids to do without Mom and Dad, which means the grownups will get some time for themselves.
Even though your dawdling will make you late out of the gate, you still can find some bargains. In fact, some experts think your procrastination may help you score a great trip that's more affordable.
"Cruisers can save significant amounts of money by booking their cruise last minute and being flexible with their cabin choices," said Markus Stumpe, chief executive of Cruisewatch.com.
The bonus? As much as 71% savings if you book at the right time, he said, citing a 2017 Cruisewatch study of 18,983 sailings.
Titus Keuler, co-founder of Cruisewatch, added details about lines to watch, cabins that may be available and likely destinations.
"Getting a good deal is much more likely with Holland America or Norwegian than with Disney, and it's even more likely with an interior cabin than with a suite cabin," Keuler said.
You'll need to be flexible if you're planning a spring break getaway, said Colleen McDaniel, senior executive editor of CruiseCritic.
"Chances are by now much of the selection has dwindled," she said. "You likely won't have your dream choice when it comes to things like cabin type or even sailing.
"Spring break is a popular time for families to cruise, and sailings and cabins have already filled quite a bit.
"That said, you can still find some availability, so while you might not get your first choice, you could still find a good deal."
You might find a ship bargain, but you also may incur extra travel costs because of demand for, say, airfare this time of year.
"Spring break is a popular travel period in general, not just at sea, but on land and by air too," McDaniel said. "That means if you're flying to your departure port or staying in a hotel the night before or after your sailing, costs for each will likely be higher as well."
Southern Californians are lucky in this respect, thanks to cruise ports in Los Angeles, Long Beach and San Diego. San Francisco also offers a fair share of cruises, and it is easy enough to reach by air or car. Even Seattle may be a consideration.
Another tip from McDaniel: "With ships filled with fellow families on spring break, things like evening shows and specialty restaurants will fill up even before the ship leaves port.
"Make as many reservations as you can in advance to avoid getting locked out of anything you're especially excited to experience."
Here are some West Coast cruises you might want to check out. (You'll also find others that sail the Caribbean too.)
Carnival Cruises: From Long Beach, Carnival has three- and four-night cruises throughout spring to Catalina and Ensenada, Mexico. Rates for an inside cabin start at $209 a person, based on double occupancy.
Norwegian Cruises: Norwegian's current Free at Sea program allows two additional people in a cabin for free. The program, which continues through April 2, offers additional perks for travelers, including $1 deposits.
A Norwegian trip that falls a bit later than traditional spring break — maybe it's an early graduation gift? — leaves from Seattle for a week-long Alaska sail. That trip, which includes Glacier Bay, sails April 29-May 6. Rates begin at $749 a person, double occupancy.
Princess Cruises: From San Francisco, Princess offers a Classic California Coast cruise April 7-14. Inside cabins begin at $519 per person, double occupancy. (Two additional family members pay $299 each.) It visits Santa Barbara, San Diego, Los Angeles and Ensenada.
Princess recently revamped its youth and teen centers, a nice plus for families.
---
Get inspired to get away.
Explore California, the West and beyond with the weekly Escapes newsletter.
You may occasionally receive promotional content from the Los Angeles Times.