Geckos Adventures specializes in small-group travel with local guides. Among its last-minute discounts for this fall: an eight-day trip to Ecuador starting at $645 per person.
The deal: The trip offers a good value for those who like to poke around on their own during free time and then regroup for organized tours.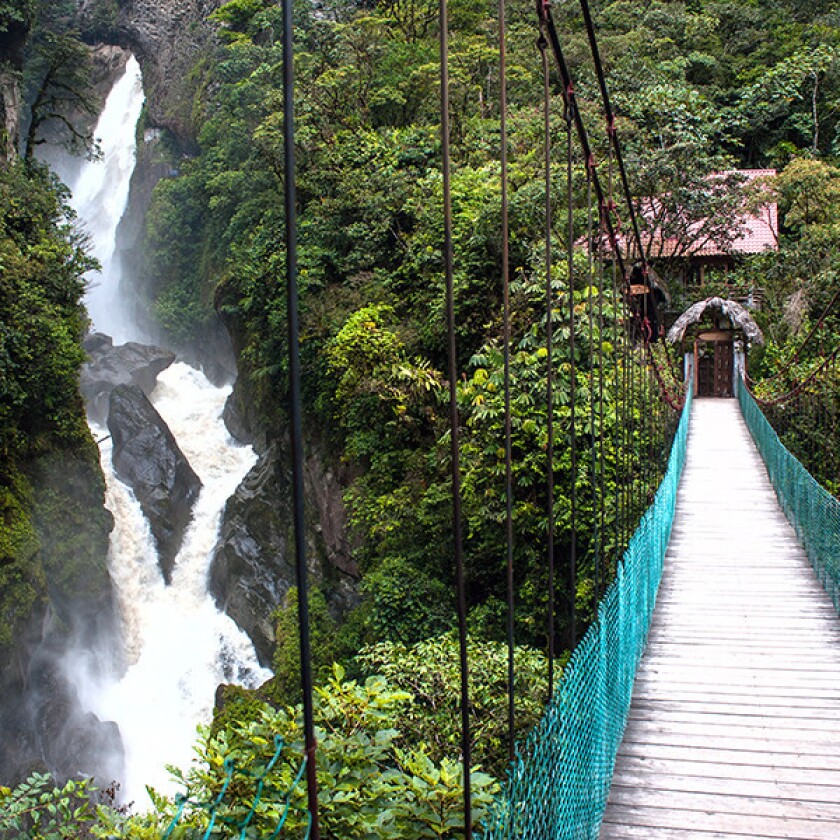 Base price roughs out to about $80 a day, and that covers lodgings, tours and some meals. You'll first go to high-elevation Quito (9,350 feet) before immersing yourself in the Amazon jungle and the villages of Banos and Otavalo.
When: Tours leave Sept. 6 (the lowest-priced trip) and 27, Oct. 4 and 25, and Nov. 29. Prices range from $645 to $790 per person, depending on availability and which dates you pick.
Details: For this price, you get five nights in hotels and two nights in a community lodge in the Amazon jungle with shared bathroom (it's described as basic, and bringing your own sleeping bag is suggested.)
The price also includes ground transportation — bus, canoe, minibus and hiking on foot — as well as village and market tours of Otavalo. Seven breakfasts, one lunch and two dinners also are included. Airfare to and from Ecuador is extra.
By the way, Geckos is changing it up for its 2017 trips to Ecuador. So if you like this city-and-jungle itinerary, grab a spot and go.
Info: Geckos Adventures Ecuador Highlights, (855) 832-4853
MORE
Happy birthday National Park Service! Free entry, parties will mark agency's centennial
Think of these liquid spots as the National Park Service's water supply ... for recreation and relaxation
Photo safari to Argentina's spectacular Ibera wetlands and Iguazu Falls
Picture this: Your vacation photos. In print. Online. For the world to see. See how
---