Do you love 'Love'? Take a free back-stage tour of the Beatles-inspired Cirque du Soleil hit
All you need is love — for the Beatles, that is. Fans can enjoy a free, behind-the-scenes look at one of Sin City's most popular shows.
The "Magical Technical Tour" of the set of "The Beatles Love" takes place 1 p.m. Saturday afternoons at the Mirage. The show highlights the Beatles' music and poetry, with a remixed soundtrack by Giles Martin, son of legendary Beatles producer George Martin.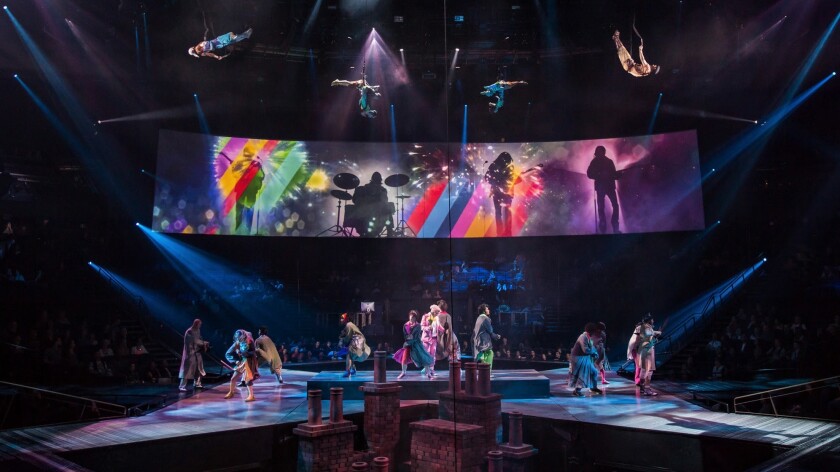 Visitors should arrive a few minutes before the tour's start time to make sure you don't miss it. The half-hour event offers a sneak peek at different aspects of the wizardry behind the musical production.
Guests learn about the Love Theater technology that supports cast members as they fly through the air and perform eye-popping acrobatic stunts. Guides also share information about the show's one-of-a-kind set pieces that help bring the Beatles' music to life.
Visitors also see a demonstration of what it takes to pull together "Get Back," the show's opening number. It's performed without cast members to highlight the production's nonhuman sensations.
There's no need for advance reservations to take the tour. Also, attendees receive a special ticket offer for "Love," which plays 7 and 9:30 p.m. on Thursdays through Mondays. Tickets for the show start at $79.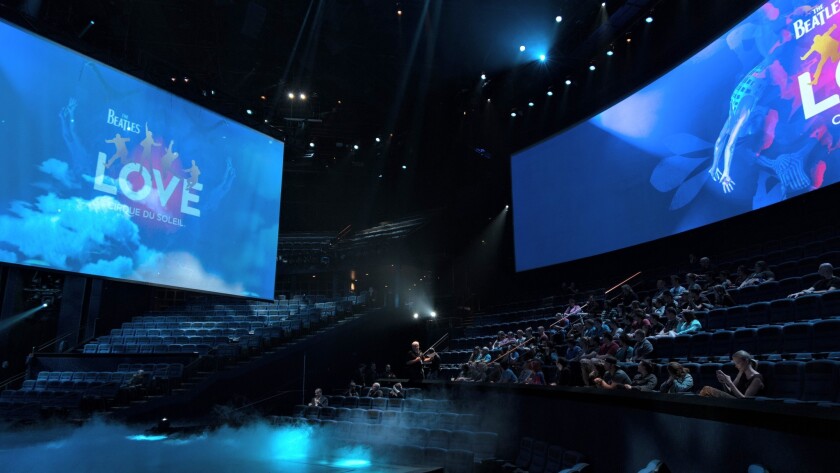 The free tour launched July 1, the day following the show's 11th anniversary. "Love" was first staged at the Mirage on June 30, 2006. Beatles Paul McCartney and Ringo Starr were advisors during the show's formative stages. The soundtrack has won three Grammy awards.
Info: "Love" by Cirque du Soleil
ALSO
Sleep in a comfy bed from L.A. to San Francisco on new Cabin bus
Laguna Beach's 85th art festival opens with an upgraded exhibition space
'Circus 1903' brings classic big-top thrills to Vegas. Yes, there will be elephants, just not live ones
The real place to chill out in Vegas: tea time. These hotels offer classic services that go way beyond scones
---
Get inspired to get away.
Explore California, the West and beyond with the weekly Escapes newsletter.
You may occasionally receive promotional content from the Los Angeles Times.