Deal: California's free 2014 visitor guide available in print, online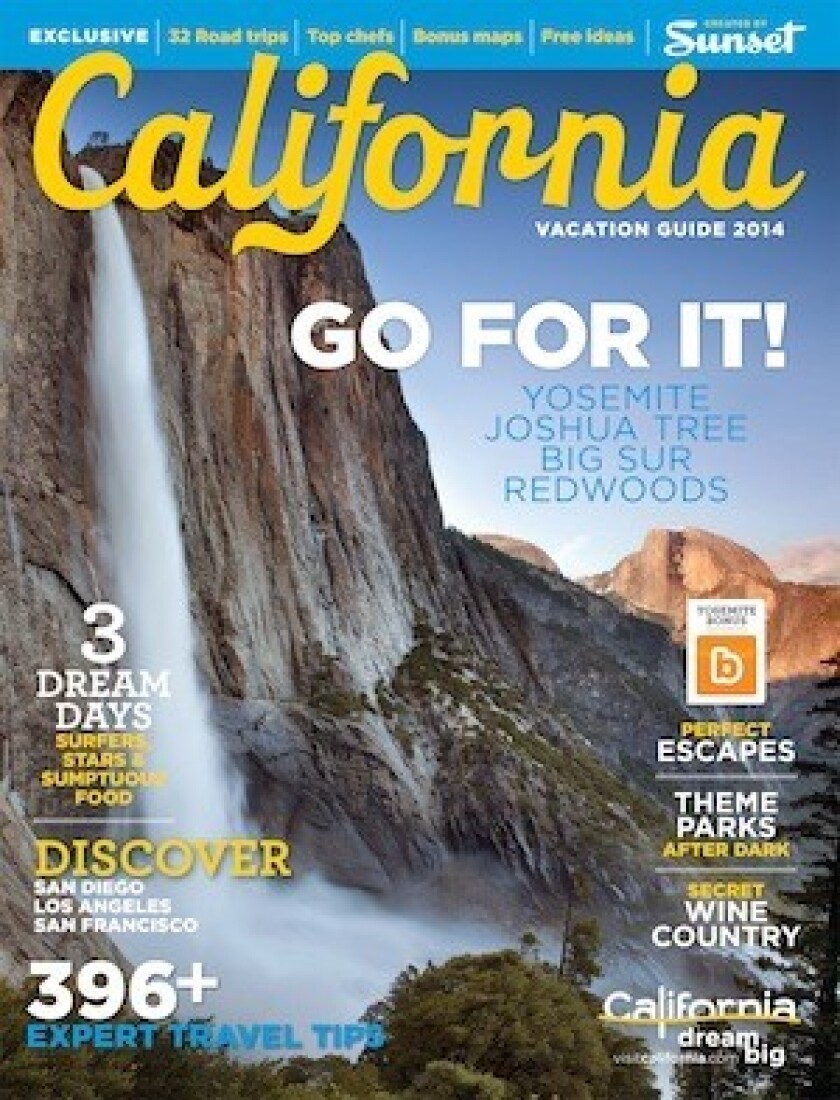 Want to learn to milk a cow, make cheese or pick your own persimmons? The 2014 California Official State Visitor's Guide points you to farms in the state where you can stay and "work" a little. The free 204-page "Go For It!" guide includes 32 trip ideas, a detailed state map and more -- and it's free.
The deal: Even if you think you've seen it all, there are always new places to go and things to do in California. One of the features in this year's guide details some lesser-known places for those seeking an authentic farm experience. Some examples:
--Hidden Villa in Los Altos Hills in the Bay Area will teach you how to milk cows, make cheese, bake bread and any other earthy thing you'd like to try.
--Naylor's Organic Farm Stay in Dinuba, about 20 miles north of Visalia, provides an escape to unwind at a rural stone-fruit orchard.
--The Apple Farm in Philo, about 70 miles north of Santa Rosa, is a place to sleep in cottages at a family-run orchard.
The guide also shares the skinny on eating (seven chefs suggest places around the state where they like to eat) and how to plan a "dream day" as a pampered movie star, surfer or die-hard foodie. National parks, amusement parks and a region-by-region breakdown with maps provide ideas and itineraries to follow.
When: The guide is available online and in print indefinitely.
Details: There are several ways to use the guide. You can ask for a printed copy to be mailed to you, browse it on the Visit California website or download a copy to your desktop or other device.
Info: Visit CaliforniaMary.Forgione@latimes.com
Follow us on Twitter @latimestravel, like us on Facebook @Los Angeles Times Travel.
---
Get inspired to get away.
Explore California, the West and beyond with the weekly Escapes newsletter.
You may occasionally receive promotional content from the Los Angeles Times.