Tahiti: Six-night package with air and hotel for less than $1,300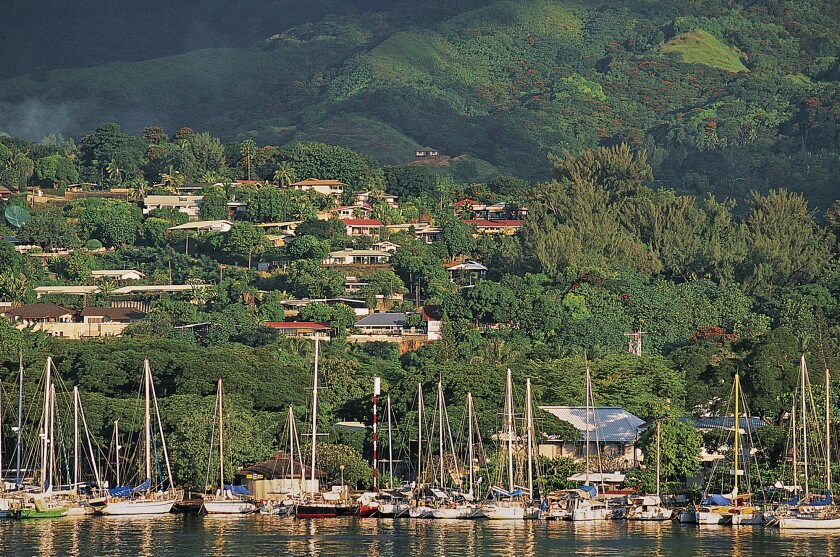 An Air Tahiti Nui package puts a summer vacation in the South Pacific within reach through its Tahiti Delight package.
The six-night, five-day package, which can be booked starting Tuesday (today) through May 25, gets you airfare and a hotel from rates starting at just under $1,300. You may travel between June 15 and Sept. 6.
Hotel choices are Radisson Plaza Resort Tahiti or the Manava Suite Resort Tahiti, which get generally favorable reviews on TripAdvisor.
How much are the savings? I checked an Aug. 17 departure (my first date, Aug. 5, wasn't available, a reminder that availability may be limited) with a stay at the Radisson. The quote for the Air Tahiti Nui package: $2,596 for two (half is $1,298).
Looking at those same dates without the package and searching using Kayak, I found the lowest airfare on Air Tahiti Nui at $1,672 and the Radisson at $205 a night ($1,230 for six nights, excluding taxes and fees), which pencils out to $2,902 for one person.
Info: Air Tahiti Nui or Pleasant Holidays at (888) 996-6694
Call
Send SMS
Add to Skype
You'll need Skype CreditFree via Skype
---
Get inspired to get away.
Explore California, the West and beyond with the weekly Escapes newsletter.
You may occasionally receive promotional content from the Los Angeles Times.