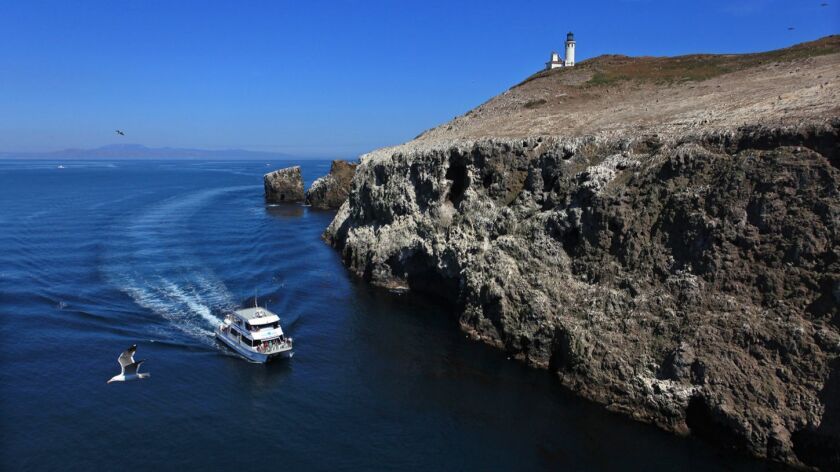 Island Packers, the Ventura-based company that takes visitors to Channel Islands National Park, celebrates its 50th year with discounted prices for boat trips to the islands in November.
The deal: A half-day wildlife watching cruise in the Santa Barbara Channel that travels along the coast of Anacapa Island costs $50 for two passengers. The usual fare is $38 per person. The trip lasts about 3½ hours (no landing).
Tickets have been reduced to $50 per person (instead of $82 each) for a day trip to Santa Rosa Island, which includes two hours on the boat and up to four hours on shore.
When: Prices are good on select dates in November.
Tested: I found availability for the wildlife cruise on Nov. 3 and other dates at the discounted price. By the way, Channel Islands National Park, created in 1980, consists of Anacapa, Santa Cruz, Santa Rosa, Santa Barbara and San Miguel islands.
Info: Island Packers, (805) 642-1393
ALSO
Sierra snow adds backdrop to fall colors, now peaking across much of California
On Kauai, where to eat for cheap: 20 places to chow down for $20
---