By next year, you can buy medical marijuana in Hawaii, but you'll still have to jump through some hoops
Out-of-state medical marijuana users next year will be able to buy cannabis products at dispensaries in Hawaii. The only hitches: Visitors will need to apply online and pay $45 (plus a $4.50 processing fee) for a temporary Hawaii medical marijuana card that's valid for 60 days.
"We've been fielding a lot of calls daily about reciprocity," said George Bullock, director of the Cure Oahu marijuana dispensary in Waikiki. "We really look forward to being able to serve them in the future."
The Hawaii Department of Health plans to allow medical marijuana cardholders from other states to make purchases at dispensaries on Oahu, Maui and Kauai. But state officials are not using the word "reciprocity" because those out-of-state cards won't work.
Also, participants must have a "debilitating condition," as defined by Hawaii regulators. They include epilepsy, cancer and Lou Gehrig's disease, or ALS. The online application process and website have yet to be created.
"[The temporary card] will be available to them to take to dispensaries to show that they are registered patients for purchase and for possession for medical cannabis," Peter Whitacar, chief of the department's Harm Reduction Branch, told Hawaii News Now.
Availability away from home is often important for patients who rely on cannabis products because federal law prohibits them from transporting marijuana across state lines.
"If they're using the medicine for whatever their qualifying condition is, you have to take that into consideration if you're making travel plans," Bullock said. "A lot of the calls that we have are from patients who need the medicine and are concerned about … not being able to get their medicine once they are here."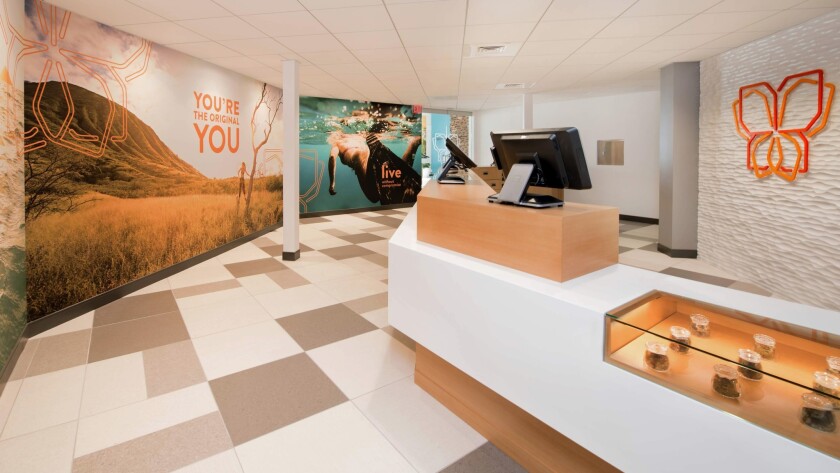 When Hawaii's regulations ease next year, travelers can buy marijuana products at three dispensaries on Oahu, two on Maui and one on Kauai. Two companies on Hawaii Island have been granted licenses to grow and sell medical marijuana but have not opened.
Bullock said the upcoming change was a key factor in choosing a location for Cure Oahu. The dispensary at 727 Kapahulu Ave. in Honolulu is just a mile from the nearest resorts along Waikiki Beach.
State health officials estimate that once the change takes effect, 5,000 visitors could apply for temporary cards during the first year. They expect that, over time, that number could increase to 30,000 annually. Nearly 9.4 million people visited Hawaii in 2017.
Thirty-one states plus the District of Columbia, Guam and Puerto Rico have enacted medical marijuana laws. The National Council of State Legislatures says only three — Delaware, Nevada and Rhode Island — allow out-of-state cardholders to buy cannabis.
In Nevada, that provision is no longer relevant because recreational marijuana was legalized last year.
Hawaii legislators have not legalized recreational marijuana in the islands.
ALSO
The inexpensive all-you-can-eat Las Vegas buffet deliciously lives on at Palace Station
These redone and recently relaunched downtown L.A. hotels will take you to the Jazz Age and back again
Experience the culinary heart of Israel's cities, and soak up ancient culture along the way
---
Get inspired to get away.
Explore California, the West and beyond with the weekly Escapes newsletter.
You may occasionally receive promotional content from the Los Angeles Times.