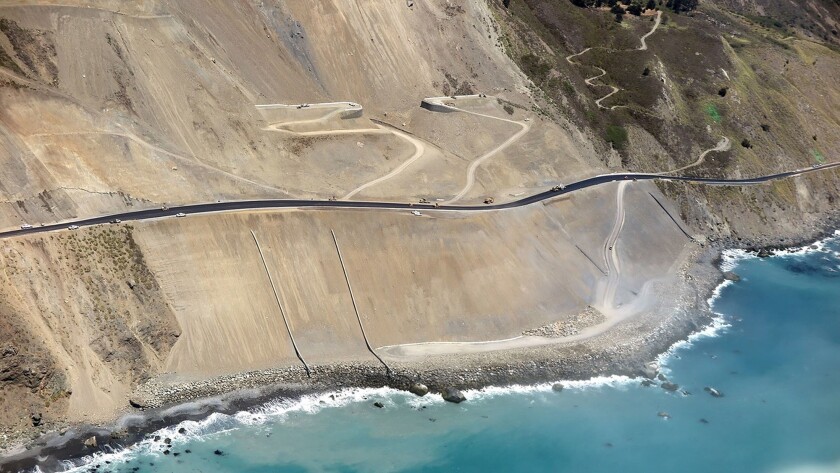 If you're planning a weekend getaway on California's Highway 1, here's some good news: The road that temporarily closed Wednesday south of Big Sur reopened Friday.
Caltrans closed parts of the coastal roadway over safety concerns that a major rainstorm forecast for the area could cause damage at its most vulnerable slide areas.
Crews checked conditions Friday morning and announced that locked gates at Mud Creek and Paul's Slide — areas that required long-term repairs over the past few years — would reopen at noon.
Mud Creek was the site of an enormous slide in May 2017 that shut the road for months. The slide was so massive that a new road, which reopened last July, had to be built on top of it.
Travelers can find up-to-date recorded information on California roads by calling Caltrans at (800) 427-7623. Or they can go to the Caltrans website and enter "1" for Highway 1 to check on highway conditions.
---