Paddle boarding off Mendocino's coast rewards with tranquillity
A number of local seacoast areas offer a great standup paddle board experience.
(Chuck Graham)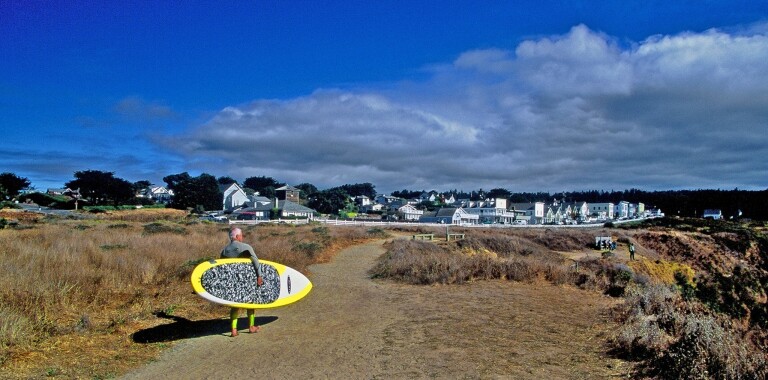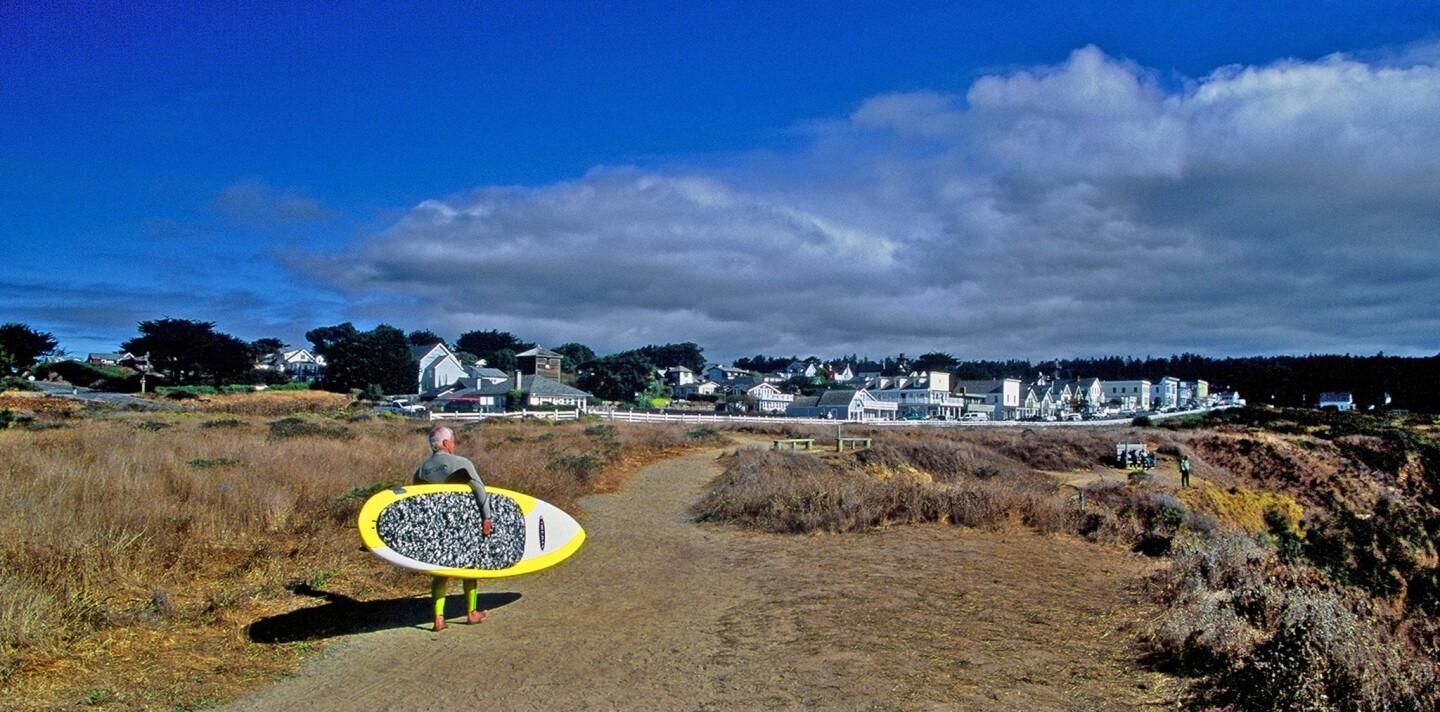 Some of the coastal standup paddle board spots are only a short walk from town.
(Chuck Graham)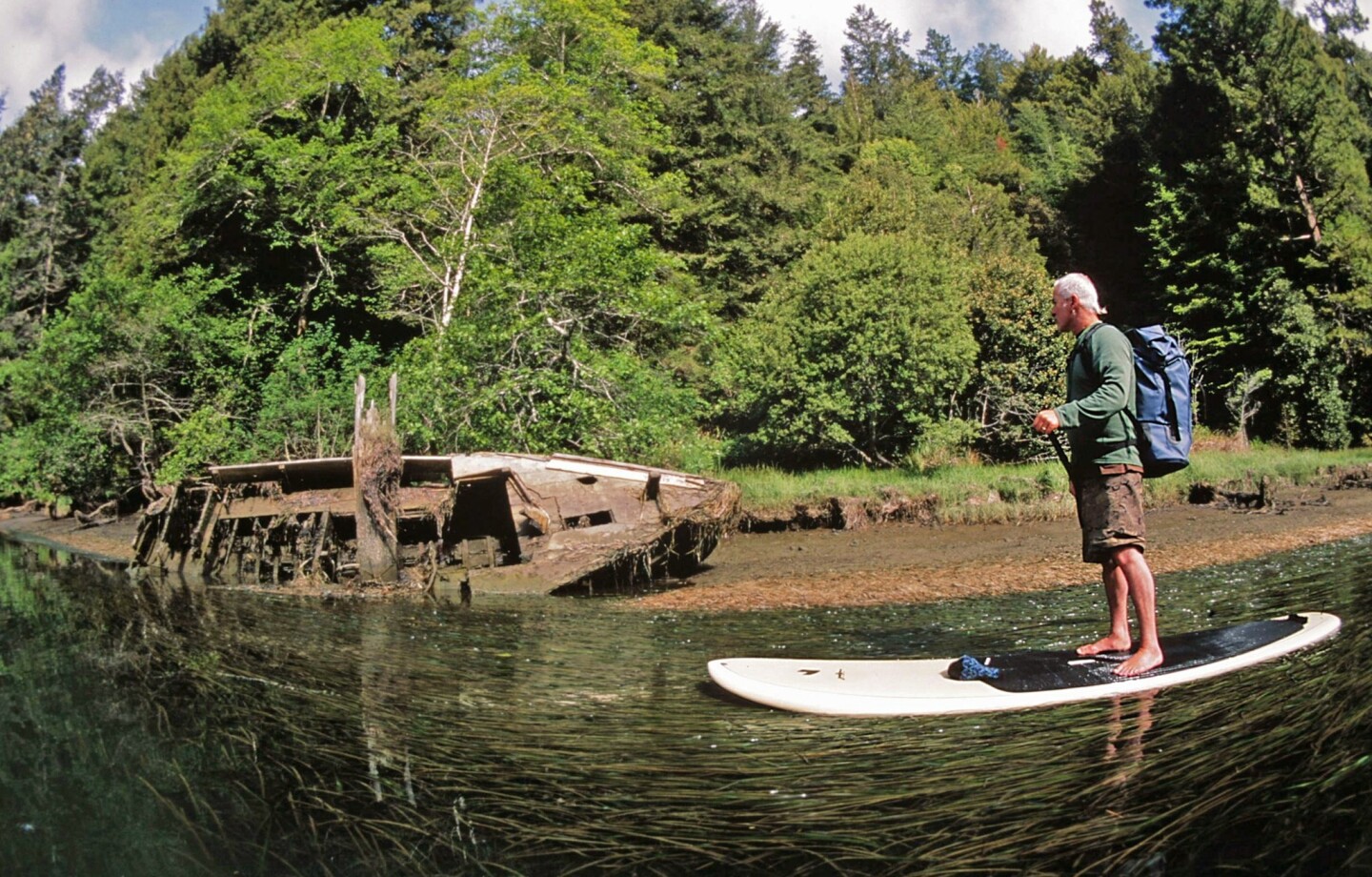 Flat water rivers, such as the Albion River, are among local venues that are ideal for standup paddle boarding.
(Chuck Graham)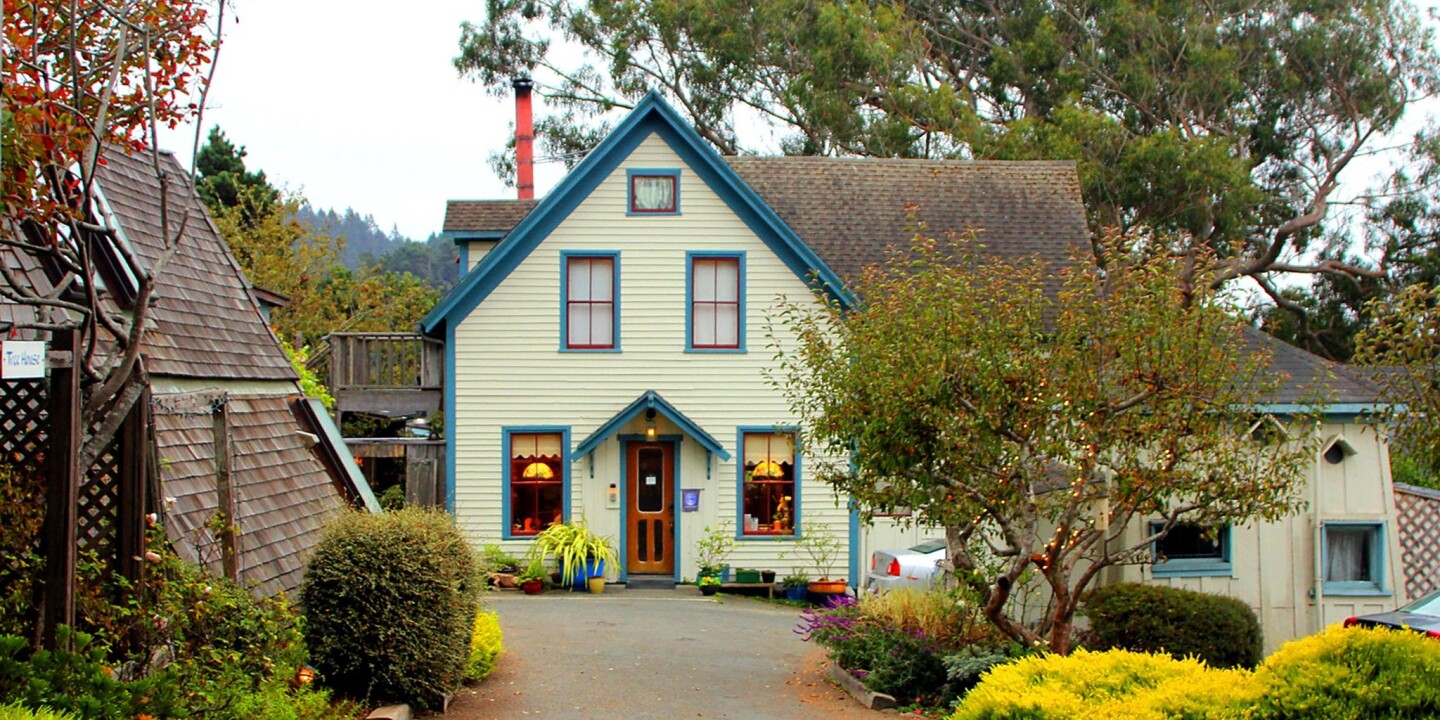 The Alegria Oceanfront Inn & Cottages are well located and comfortable.
(Lori Graham)
Each room has a fireplace or wood-burning stove, and the beach and village are just a stone's throw away.
(Lori Graham)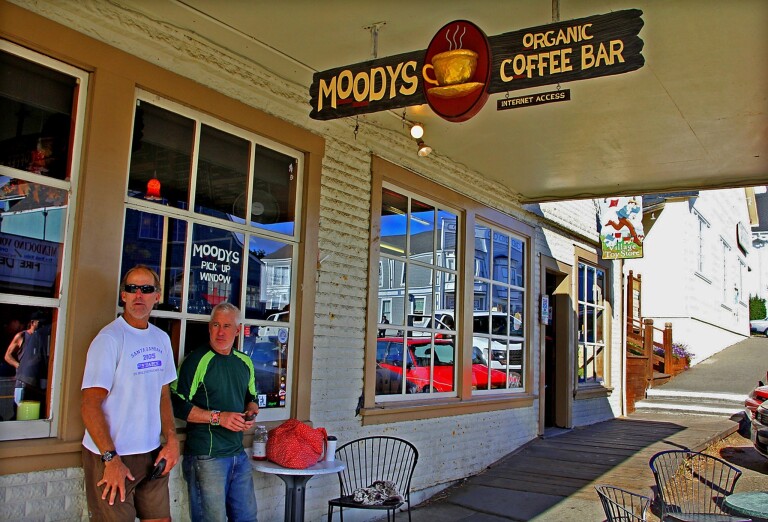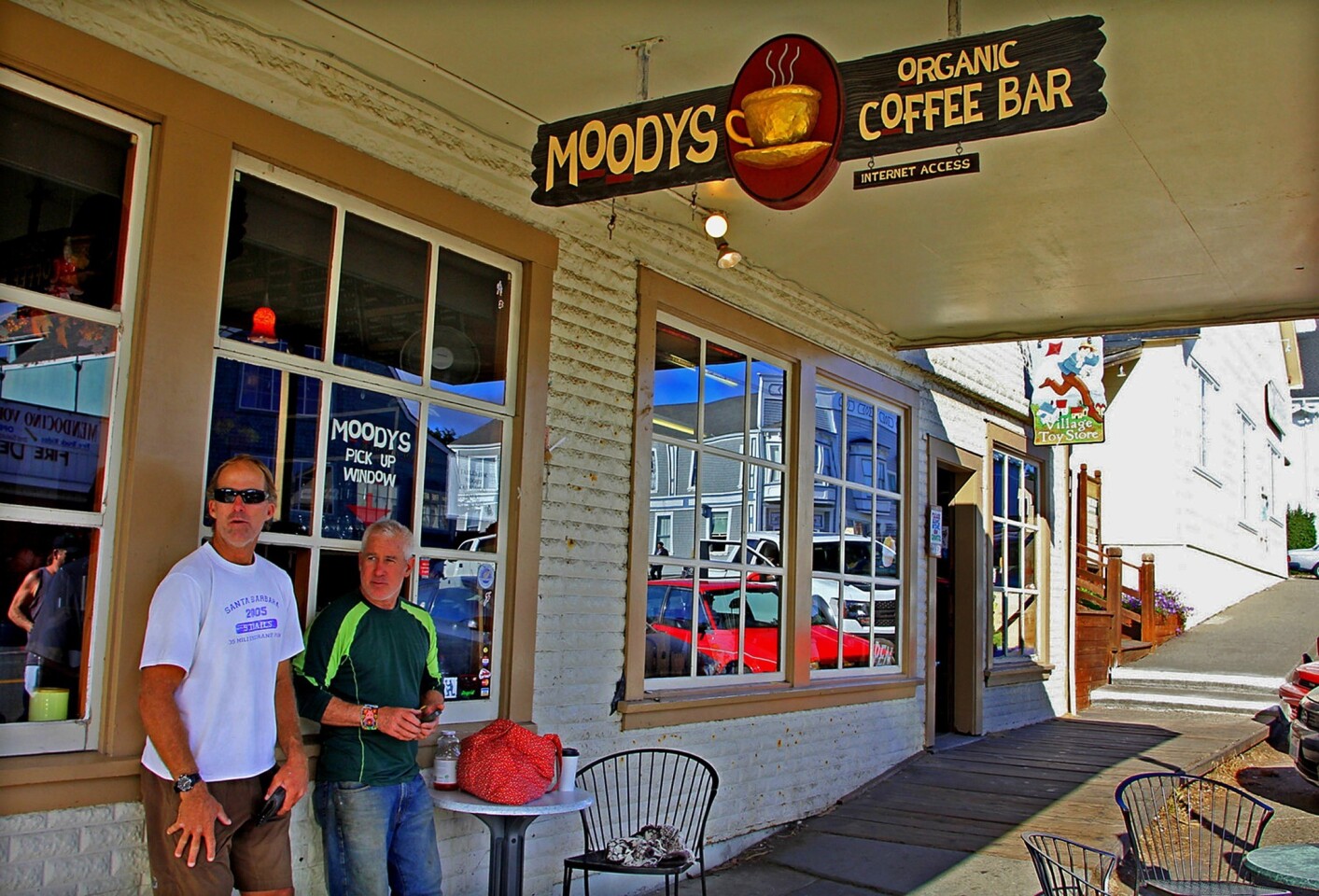 Moody's is an organic coffee bar, art gallery and Internet cafe all rolled into one.
(Lori Graham)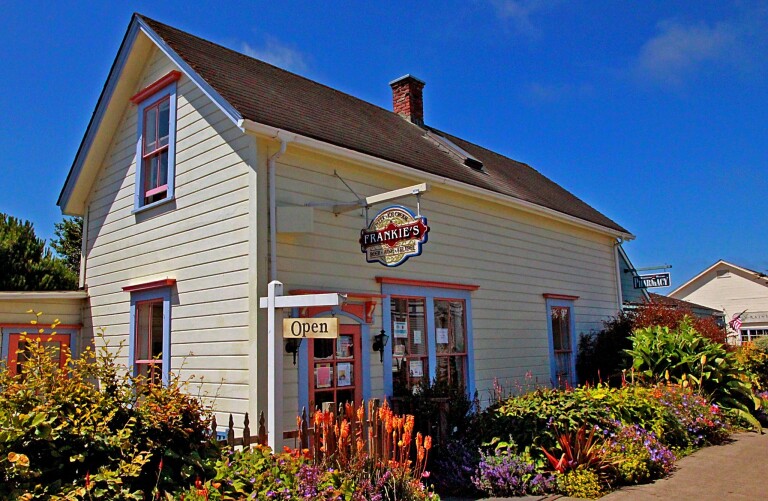 Frankie's Pizza and Ice Cream is well worth the stop.
(Chuck Graham)
The Mendocino Yarn Shop is a find for any knitter.
(Lori Graham)
My wife and I were in need of a bit of tranquillity in October, so we headed to the Mendocino Coast in Northern California for a weekend of standup paddle boarding. The coast's rugged beauty, flat-water rivers and scenic headlands honeycombed with sea caves and archways make it ideal for paddling on your own or on a guided tour with Standup Paddle Mendocino (Van Damme Beach State Park, Little River, Calif.; [707] 937-0700, https://www.standuppaddlemendocino.com. Guided tours $60 to $75) The tab: $458, excluding fees and taxes, for two nights at the Alegria, $300 for meals, $60 for a stand-up paddleboard tour and $60 for three skeins of yarn.
The bed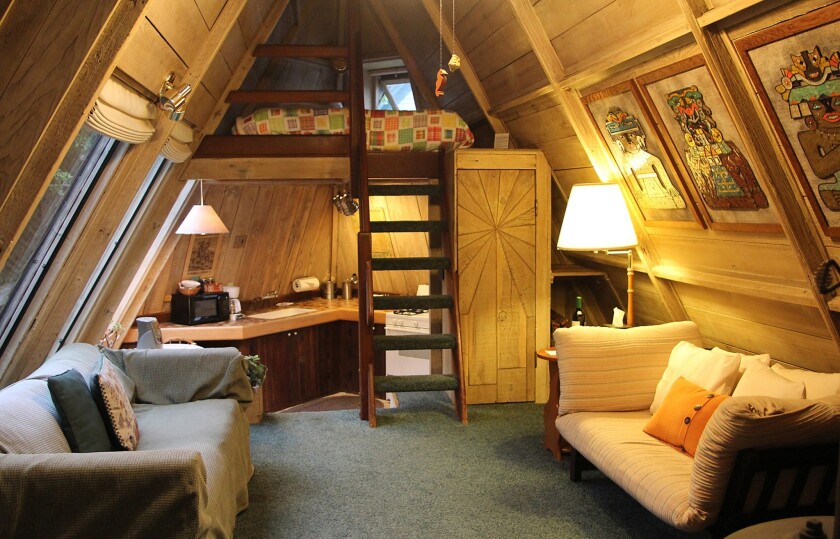 The Alegria Oceanfront Inn & Cottages (44781 Main St., Mendocino; [707] 937-5150, https://www.oceanfrontmagic.com) has specials for last-minute travelers and holidays as well as off-season rates that start at $229. The property consists of two guest rooms in the main house and four cozy cottages that blend with the rugged headlands and stunning coastline. Each room has a fireplace or wood-burning stove, and an organic breakfast is included. It's debatable which is closer, the beach or the village, both just a stone's throw.
The meal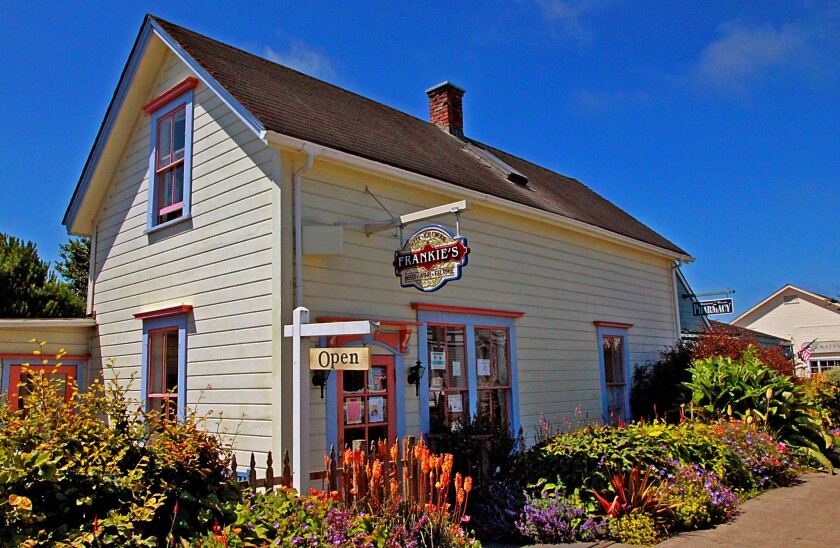 There's nothing like indulging. Warm up at Moody's Organic Coffee Bar, Art Gallery & Internet Cafe (10450 Lansing St., Mendocino; [707] 937-4843, https://www.moodyscoffeebar.com) and dive into its famous Mocha Moody Frappe ($3.95-$4.50). Later on, follow your nose to Frankie's Pizza & Ice Cream (44951 Ukiah St., Mendocino; [707] 937-2436, https://www.frankiesmendocino.com) and do yourself a favor by ordering the Virgin Creek pizza smothered with homemade basil pesto, mozzarella, spinach, caramelized onions, cremini mushrooms and black olives (from $13.65).
The find
My wife is an excellent knitter, so when she found Mendocino Yarn Shop, I scored because it means I get a newly knitted beanie (45050 Albion St., Mendocino; [707] 937-0921, https://www.mendocinoyarnshop.com). She told me to choose the colors I wanted, and by the end of the day I had my umpteenth knitted hat.
The lesson learned
We weren't entirely prepared for Mendocino's weather fluctuations. We experienced a bit of everything, and a couple of times we were caught off-guard. One afternoon it was sunny and warm, and within 15 minutes a dense fog blew in. Bring plenty of layers and be prepared for rain, wind, sunshine and fog.
MORE WEEKEND ESCAPES
A gem at the foot of Hearst Castle
Get a schooling in relaxation at Claremont
---
Get inspired to get away.
Explore California, the West and beyond with the weekly Escapes newsletter.
You may occasionally receive promotional content from the Los Angeles Times.