Discover the man-made wonders of the National Park Service
Most U.S. national parks are set aside to protect natural wonders, but the system also includes many man-made marvels.
Besides the Statue of Liberty (which didn't fall into the National Park Service's hands until the 1930s), rangers also tend to these popular human constructions.
Full coverage: Celebrating our national parks »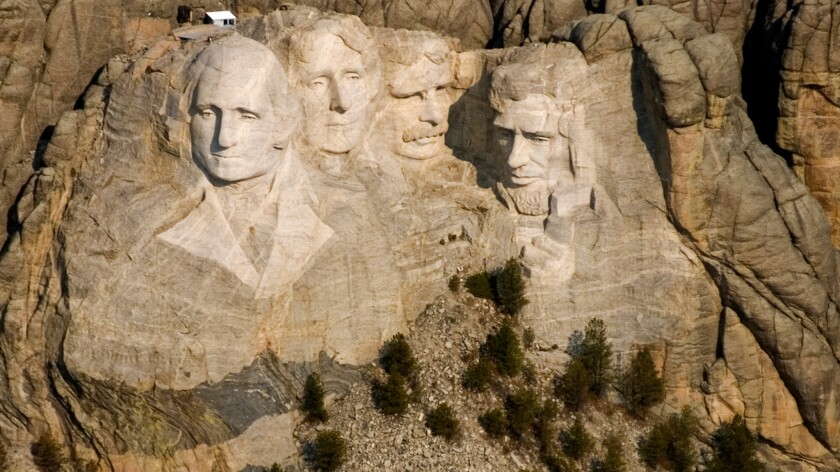 Mount Rushmore National Memorial, S.D.
This landmark, the result of 14 years of sculpture by demolition and chisel led by Gutzon Borglum and his son Lincoln Borglum, was completed in 1941.
READ: Feeling America's promise and perseverance on a trip to Ellis Island and the Statue of Liberty »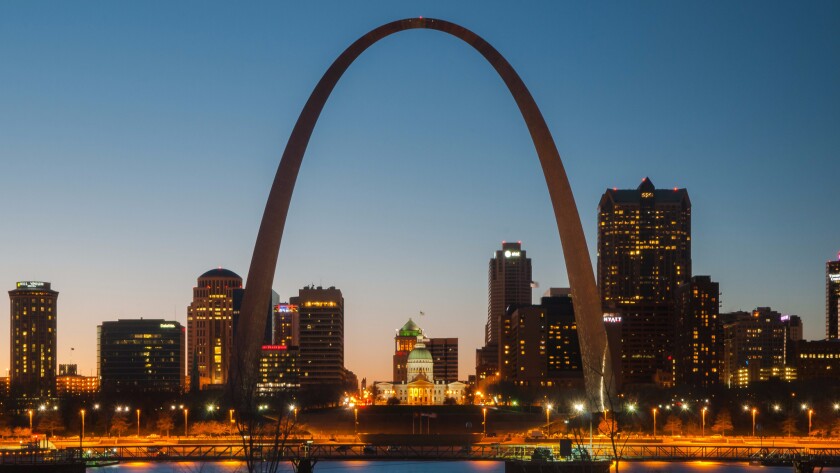 Gateway Arch, St. Louis
This 630-foot-high stainless steel structure, part of the Jefferson National Expansion Memorial, was designed by Finnish America architect Eero Saarinen and completed in late 1965. (A new museum and visitor center are due to open in 2017.)
National Mall and Memorial Parks, Washington, D.C.
The Washington Monument (dedicated 1885) is the oldest of these nine sites, also known as America's front yard. The eight others are the Lincoln Memorial (1922); National World War II Memorial (2004); Thomas Jefferson Memorial (1943); Vietnam Veterans Memorial (1982); Martin Luther King Jr. Memorial (2011); Korean War Veterans Memorial (1995); Franklin Delano Roosevelt Memorial (1997); and the District of Columbia War Memorial (commemorates World War I; 1931).
READ: Think you know the Statue of Liberty? Think again »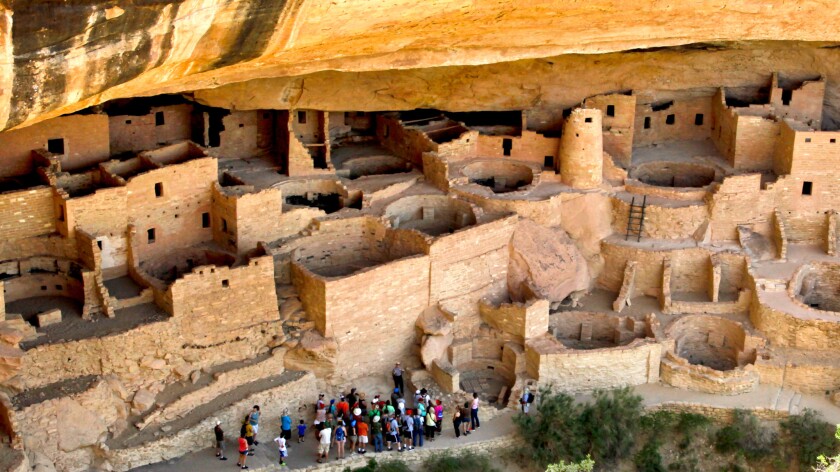 Mesa Verde National Park, Colo.
This was the first national park to celebrate a man-made wonder – a set of cliff dwellings built in the 12th and 13th centuries.
Twitter: @mrcsreynolds
Follow our adventures: Facebook | Twitter | Pinterest
MORE NATIONAL PARKS
Quiz: How many national parks have you visited?
California's national parks: A photographic history
These 14 desert parks are the hottest destinations in the Southwest
---
Get inspired to get away.
Explore California, the West and beyond with the weekly Escapes newsletter.
You may occasionally receive promotional content from the Los Angeles Times.