Celebrating our national parks
The 412 units of the National Park Service are as varied as the United States itself and an incredible legacy for Americans. The Los Angeles Times Travel section took a yearlong look at some of those units, why they matter and how the park service is working to tell this country's story.
As the National Park Service turns 100, a look back, and forward
Like many great love affairs, mine began in childhood. The details are sketchy, drawn from memory and from photographs in a family album, old Super 8s. Our two-toned station wagon is loaded up in the driveway of the Altadena home, room for five, our gear and a black Labrador named Sheba.
December
In this 'weird, lost corner of America,' the beach of your dreams awaits in the most remote national park
Even for a Saturday in the South Pacific, this was a sleepy morning.
On American Samoa's main island of Tutuila and its neighbor, Ofu, villages were still, beaches empty.
On the west coast of nearby Ta'u, a battered little fishing boat sidled up to the wharf, and a pale stranger stepped off, looking half-queasy and half-euphoric, a bagged octopus in his left hand.
That was me on Day 6 at America's most far-flung national park.
November
This is American history: Tule Lake, Manzanar, Port Chicago and César E. Chávez National Monument
On a late October afternoon, as icy shards of rain pelleted the high desert, Angela Sutton pries open the metal door that seals off the old jail that once belonged to the Tule Lake war relocation camp.
The door swings open and we step into the pitch darkness, into air redolent of musty concrete.
Tule Lake, in a rural community in Northern California just a few minutes shy of the Oregon line, was the biggest and most notorious of the Japanese American internment camps established by the U.S. government during World War II, when almost 120,000 people (mainly U.S. citizens) were incarcerated for no other reason than their ancestry.
October
Relive women's history in Seneca Falls' national park and come away with new heroes
Wen Melinda Grube was in grade school, a male teacher told her that "women are not in the historical record, because they never did anything important."
She vowed then that she "would never allow anybody to say that to me again." Grube, now armed with a PhD in women's history, is a historical interpreter at Women's Rights National Historical Park in Seneca Falls, working to make sure girls now hear a different message.
September
Here's what I found on America's favorite country road, the Blue Ridge Parkway
Here's how not to start a road trip.
First, at the Alamo rental car counter at Ronald Reagan Washington National Airport just over the line from Washington, D.C., discover that your driver's license is missing. Search and swear for two hours. Then find it in your left shoe.
Second, when the Holiday Inn clerk asks what brings you to town, tell him you're kicking off a big fall foliage road trip: all 105 miles of Skyline Drive in Shenandoah National Park in Virginia, then all 469 miles of the Blue Ridge Parkway in Virginia and North Carolina.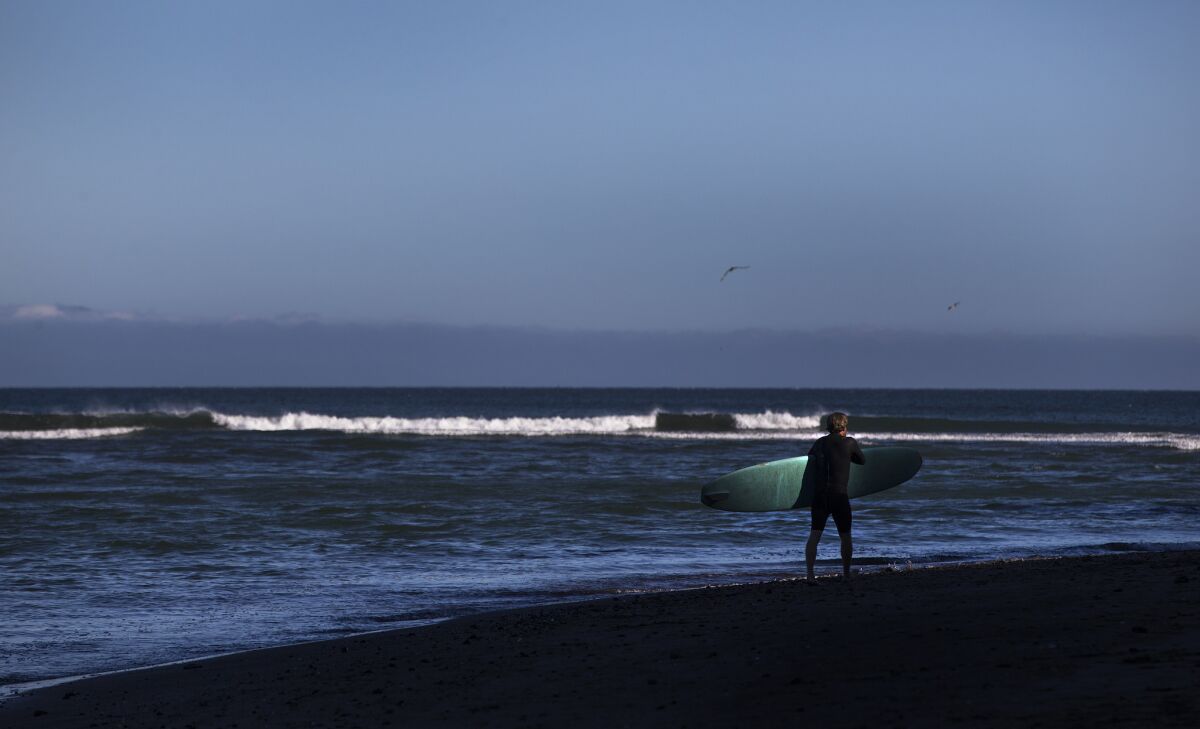 August
Unplugging at Point Reyes National Seashore, home to a famous lighthouse, pristine beaches and off-the-grid peace
A handwritten sign in the Bear Valley Visitor Center didn't offer much hope for a colorful sunset: "99% chance of fog tonight," it advised, followed by the postscript: "This is likely an underestimation."
But I'd come nearly 500 miles to see the sun's bright, hot rays reflected on the facade of the Point Reyes Lighthouse at end of day. I shrugged off the forecast and drove 21 miles to the edge of the continent to take a look.
July
Confronting our history and 'unspeakable acts' at the site of the Sand Creek massacre
Craig Moore knows that Sand Creek can be a hard sell, especially to a group of teenagers on spring break.
Groggy from the 2 ½-hour drive from Denver, they pile out of two Chevy Suburbans and stand, almost bored, in the shade of junipers growing beside a picnic table.
"This is no Disneyland, no Grand Canyon," Moore says by way of introduction. "This is a sacred place where horrible things, unspeakable acts took place."
June
Think you know the Statue of Liberty? Think again
Her brow is resolute, as if hardened by innumerable Yankee losses. Her right arm is aloft, as if waving for the Uber guy. And her feet — they're a ladies' size 879, rangers like to say.
Even if you're hazy about who is allowed to go where inside the Statue of Liberty, you know this landmark well. I certainly thought I did.
May
Discover our desert national parks and rediscover yourself. You can start with Joshua Tree
The lure of the desert is as complex as the arid landscape itself. It's a place of revelation and escape, a parched world offering rare solitude and unexpected beauty.
But more than anything, it's a vast expanse of rock and sky where the elemental powers of heat, light and wind run free. And for those of us in the West, it's never far away.
April
Manhattan Project National Historical Park tells how and why the U.S. built and used atomic bombs
On our last family road trip to the Pacific Northwest, my wife and I drove a big loop with our daughter, then 6. We hit Seattle and the Canadian provinces of British Columbia and Alberta. On the way south toward Portland, we stopped at Walla Walla in southeastern Washington. Nice people, pleasant wineries.
At no point did I think, "Wait! We're only two hours from the cradle of the atomic bomb!"
But now that I've spent a few days nosing around the Hanford Site of the new Manhattan Project National Historical Park — and now that my daughter is nearly 12 — I think differently.
March
Olympic and Everglades national parks differ in most ways except one: Their survival affects ours
To go where the wild things are, hit our national parks. Olympic in Washington and the Everglades in Florida tell contrasting tales of a treasure-trove of creatures but speak as one voice about why their survival matters.
February
Descending into the darkness, we shed light on ourselves
Since the dawn of time, humans have been bound to the cave. It's been our home, our tomb, our place of revelation.
The prophet Muhammad met the angel Gabriel in a cave; Zeus nursed in a cave; and Chaac, the Maya rain god, dispatched clouds from his subterranean lair.
The National Park Service has long recognized this primordial connection and oversees more than 4,700 caves, many open for exploration. Four of the seven longest caves on Earth — Mammoth Cave in Kentucky, Jewel Cave and Wind Cave in South Dakota, and Lechuguilla Cave in New Mexico — are managed by the park service. Each of the caves stretches more than 135 miles; Mammoth exceeds 400 miles.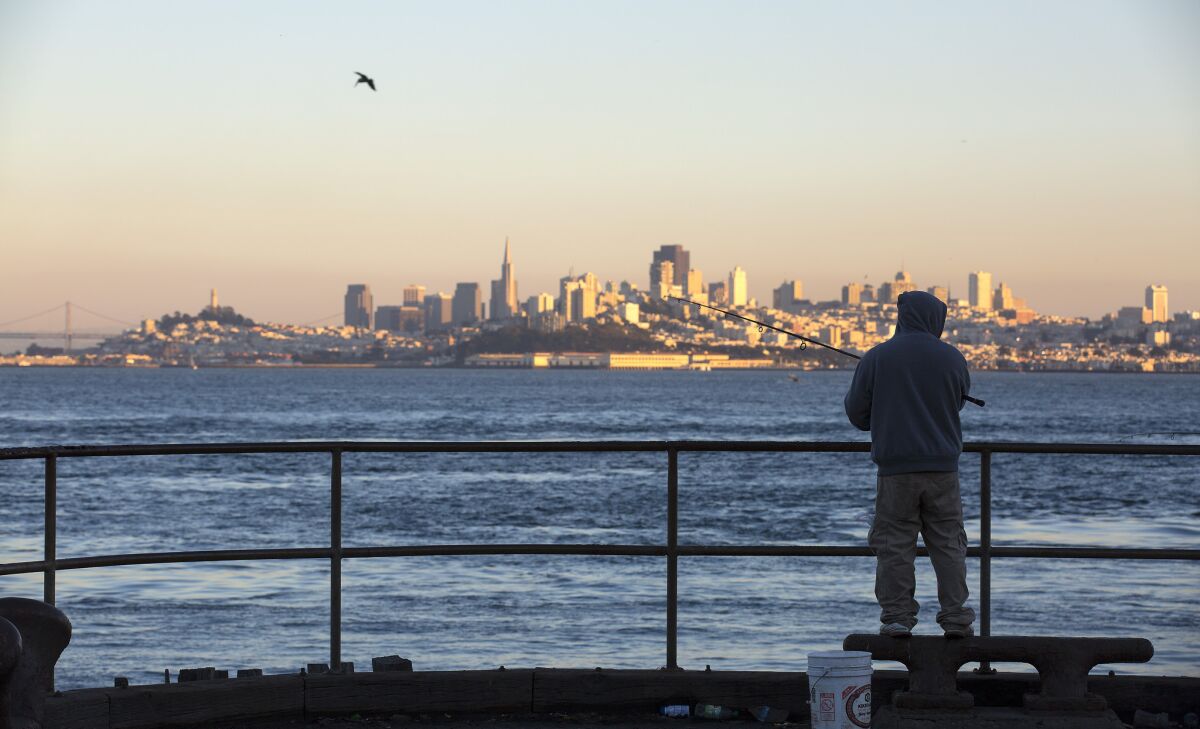 January
10 adventures to pursue in San Francisco's Golden Gate National Recreation Area
The busiest unit in our national park system isn't a park at all. In fact, plenty of visitors never notice that they're in it — not when they're half-lost in the redwoods of Marin County's Muir Woods, not when they're deep into a conversation about robots at San Francisco's Ft. Mason, not when they're roaming the vast beach flats of Ft. Funston, near the San Mateo County line.
So be advised: The Golden Gate National Recreation Area is an 80,000-acre non-contiguous realm that flanks the Golden Gate Bridge and includes Alcatraz Island and chunks of three counties. To cover all its territory would take months. But if you treat the GGNRA as a travel decathlon — as I did in a pair of recent visits — you can complete 10 feats of tourism.
Get our L.A. Goes Out newsletter, with the week's best events, to help you explore and experience our city.
You may occasionally receive promotional content from the Los Angeles Times.