Leaves are starting to turn in New England and other places around the U.S. Use these free resources to find the mother lode of fall colors — and plan your trip around potential peak dates.
Smokymountains.com
Don't let the website name fool you. The Fall Foliage Prediction Map at smokymountains.com may suggest Tennessee and North Carolina but it covers the entire Untied States in an easy-to-use interface. Call up the map and slide the bar on the bottom to check the dates when you can expect to see fall colors.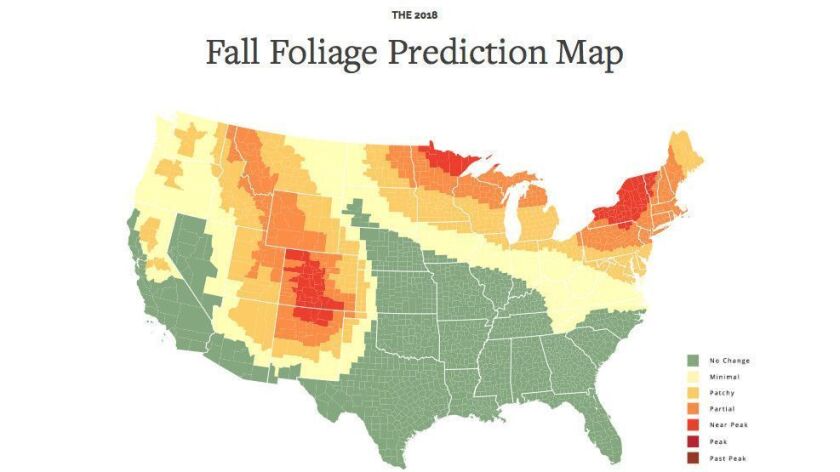 Conditions are rated as patchy, partial, near peak, peak and past peak. Website co-founder David Angotti said in an email that the site relies on "millions of data points" such as historical and forecasts of temperatures and precipitation from the NOAA. You'll also find lots of other information too, like why leaves change their colors. Info: Smokymountains.com
CaliforniaFallColor.com
California is a big state to cover when it comes to fall color reporting. The California Fall Color website aims to fill the gap, focusing on prime locations in the Eastern Sierra where aspen, big leaf maple and black oaks provide gold and orange rings around high-altitude lakes.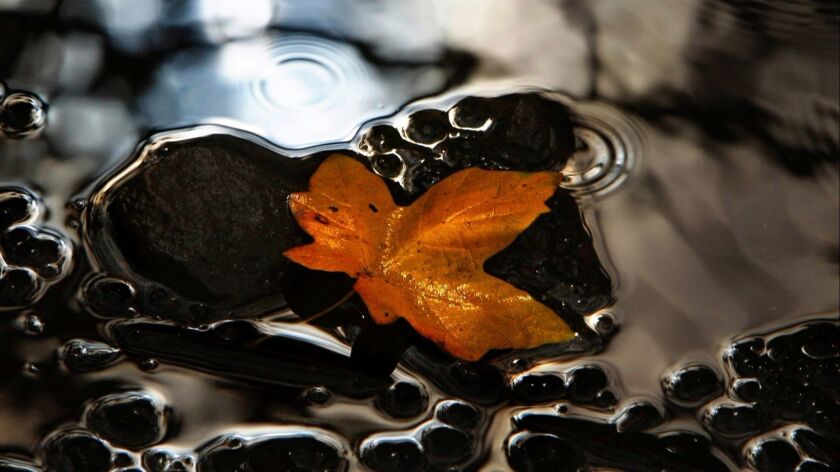 The blog provides boots-on-the-ground reporting (sometimes called "fall color detectives") with wondrous photos and videos that will make you jump in the car. The site's "Go now!" alerts let you know when it's peak time so you don't miss the show. Reporting starts Sept. 20. Info: CaliforniaFallColor.com
VisitCalifornia.com
VisitCalifornia.com doesn't forecast fall colors but it provides micro itineraries in California where fall takes a stand. For example, in a good year, look for gold colors from golden oak and chokecherry, and "flaming hot red" from Indian rhubarb in the town of Quincy in Plumas County.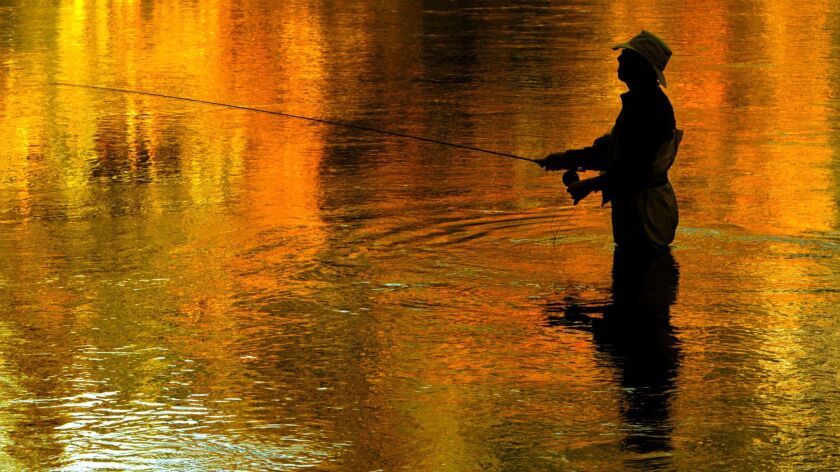 It also profiles places in the Eastern Sierra and Yosemite National Park as worthy leaf-peeping stops too. Info: VisitCalifornia.com
LeafPeepr app
If you like being part of the crowd-sourcing crowd, download Yankee Magazine's Leaf Peepr app to self report on where you are and what colors you are seeing. Think of this as the Waze of changing colors. You can post photographs on the app too. Then flip over to the "map" option to see a color-coded map of the U.S. that shows what spots other leaf-peepers are pointing to. Info: LeafPeepr for IOS and Android
California's Eastern Sierra Fall Color Guide & Map
Use this map of Highway 395 hand-in-hand with California Fall Color forecasts to make the most of your leaf-peeping time. The map gives you 21 places to go, suggests scenic drives as well as places to contact for up-to-date information. Discover lesser-known places such as Buttermilk Country and Big Pine Canyon, both near Bishop, Calif. Most of the fall color spots feature hikes that follow creeks or look down on Sierra lakes. Info: Eastern Sierra Fall Color Guide & Map
ALSO
Now you can have the Sistine Chapel pretty much to yourself — for $530
The inexpensive all-you-can-eat Las Vegas buffet deliciously lives on at Palace Station
Got 245 days of vacation time? Viking's record-setting world cruise may be perfect for you
---