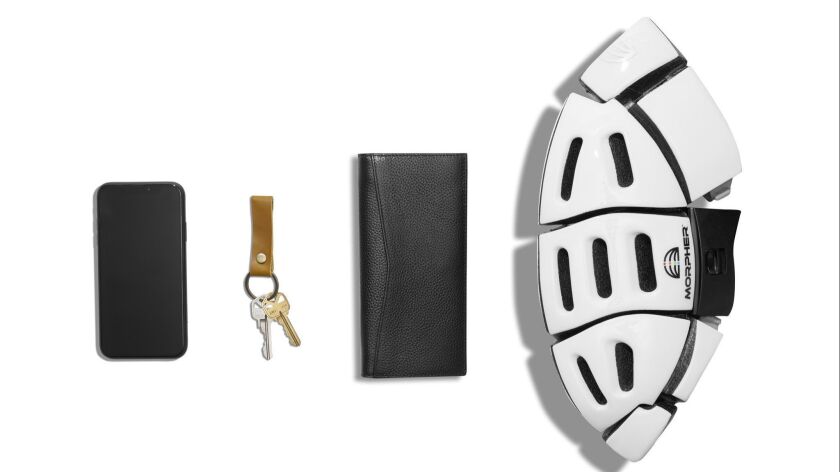 Whether you bike, skateboard or rent e-scooters, a packable helmet might save your life. For your eyes, UV-deterring shades protect while looking super cool. And for chilly environments, we say pack a scarf.
Head hero
What if a helmet could transform into a hero like Optimus Prime or Bumblebee and actually save your brain?
Enter Morpher, a foldable helmet designed for portable protection. It folds down to a thickness of 2½ inches, weighs less than a pound and fits most teens and adults. Snap together the side latches and you have a helmet that meets both the U.S. Consumer Product Safety Commission standard for bicycle helmets and the European EN1078 helmet standard. Note that the helmet is for heads that are 20½ to 22.8 inches in circumference. Sizes for larger heads may be in the offing.
Cost, info: The Morpher helmet costs $149; MorpherHelmet.com
Light up the night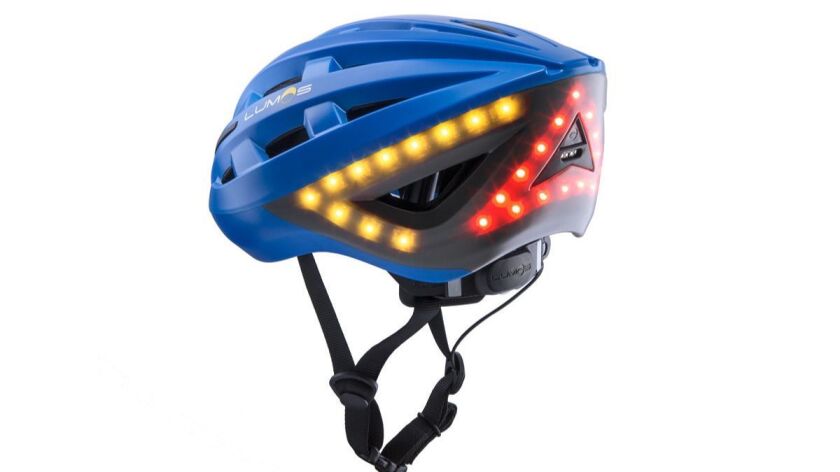 I am not unbiased about the Lumos Kickstart Helmet. I was wearing this when I had an e-scooter accident in September, and it likely saved me from a concussion (although I broke my jaw, which wasn't its fault).
But besides its cranium cushioning, it also gives you lights to let people know you're on the road. Whether you want illumination to help you see the road (10 white LED lights in the front), turn signals (two sets of 11 yellow LED lights on the sides) or just to make sure you're noticed (16 red LED lights in a triangle pattern in the rear), the Lumos Kickstart Helmet makes cyclists stand out. The lights on the front and back can be solid or made to flash slowly or rapidly.
The helmet comes with a rechargeable remote turn signal that you attach to handlebars. When you want to make a turn, you push the corresponding button on the remote. (Apple Watch wearers can signal turns using the free Lumos iOS app.) This helmet also passed the CPSC and EN1078 helmet safety standards
Cost, info: The Lumos Kickstart Helmet costs about $180; LumosHelmet.co
Maui-born protector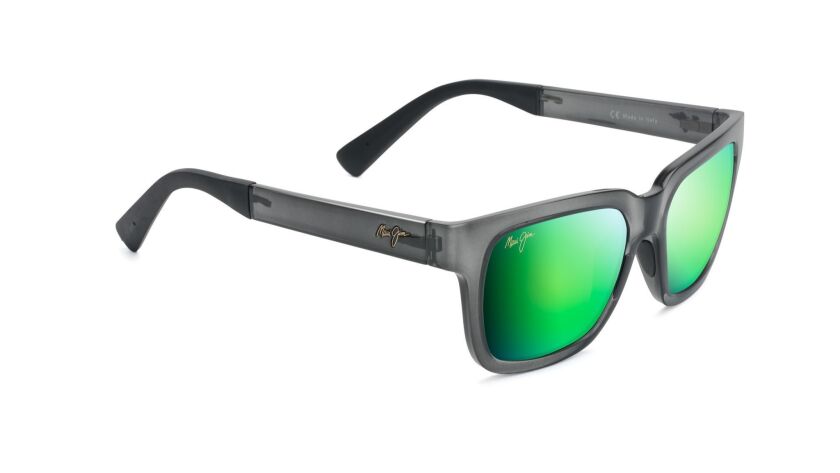 Maui Jim sunglasses were born on Maui and offer sun-worshiping eyes protection from harmful UV rays. A mirror coating on the top and bottom of the lenses blocks 99.9% sun glare, the company says, so eyes can relax rather than squint. Maui Jim sunglasses have earned the Skin Cancer Foundation recommendation for their UV protection. Research shows UV rays can cause skin cancer around the eyelids and contribute to macular degeneration, cataracts and corneal sunburn, according to Prevent Blindness.
The new Mongoose frames come in gloss or matte black, translucent gray or tortoise. Lens options include HCL Bronze and Neutral Grey along with two mirror-coated colors, Blue Hawaii and MauiGreen.
Cost, info: Most Maui Jim sunglasses start at $229. Mongoose non-prescription sunglasses cost about $249; MauiJim.com
Comfy companion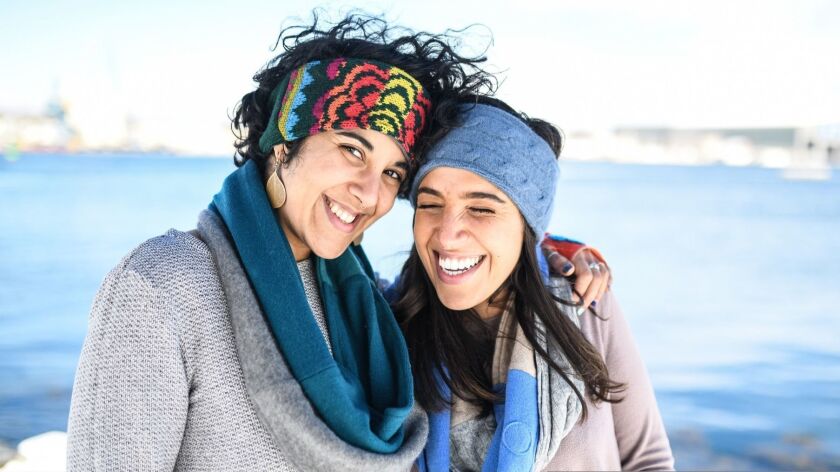 Jack and Mary Designs Cashmere Circle Scarf is a great plane pillow when it's rolled up. It can also warm your head and neck on a cold plane ride or a chilly night.
When you have a window seat, "it's the perfect multipurpose accessory for cushioning your head" against the aircraft's hard wall, founder Marilyn Robertson said in an email.
Even better, Jack and Mary Designs are eco-friendly because their products are made from repurposed cashmere sweaters.
Cost, info: Circle scarves cost $70. If you just need to keep your head warm, the beanie is about $30; JackAndMaryDesigns.com
---