Dallas' White Rock Lake beckons with beauty and nostalgia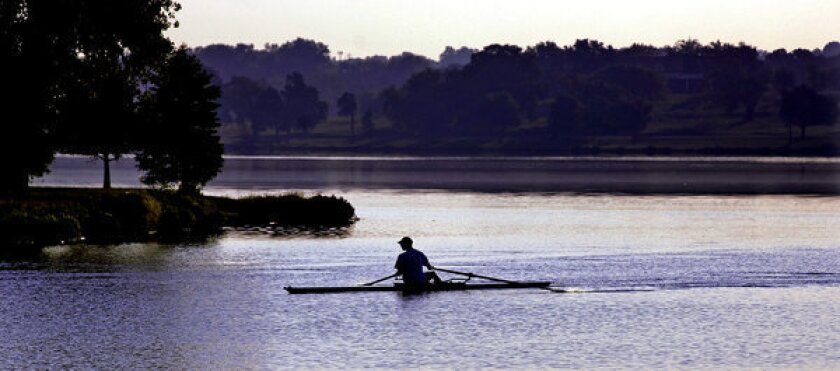 We all know Dallas' reputation: big money, big egos, big hair. But that's not the whole story. It's quite different for locals, which I was for more than 15 years. Although I have moved on, my happy place is White Rock Lake, a park where Dallas drops the pretension.
A 9-mile path rings the reservoir, and on a pretty weekend you'll find the city on parade: half-marathoners to new immigrants to love-struck couples. Behind them, tiny skiffs zip across the water, sails billowing in the wind.
It's also where the city reveals its quirky side. Every Sunday, two guys set up a card table with a sign offering "free advice" on any topic. There's often a line. Nearby, a flock of escaped monk parakeets have established residence. They're easy to spot, squawking, fluttering and occasionally filling the sky with green feathers.
Part of the appeal, certainly, is nostalgia. My late wife and I used to take our son to the Winfrey Point overlook to fly kites. Other times, I'd plop him in a bike seat for a lap of the lake, and soon he'd be fast asleep. He started college three weeks ago, but I can still feel his little helmeted head tapping my back in rhythm to my pedaling.
But a visitor can have a White Rock moment too. The Dallas Arboretum dominates the lake's southeast shore, a perfectly coiffed botanical fantasy. This week it is to open a $60-million children's garden. Indeed, sometimes things are bigger in Texas.
We often attended lawn concerts amid the blooms, settling on blankets as kids squealed and laughed and rolled down the hill around us. When the sun set, downtown would reveal itself, skyscrapers glowing on the horizon like the City of Oz. But that, we knew, wasn't our Dallas. The park, with its lake shining orange and crimson, was home. And remembering it makes me happy.
---
Get inspired to get away.
Explore California, the West and beyond with the weekly Escapes newsletter.
You may occasionally receive promotional content from the Los Angeles Times.