From the Archives: Arnold Palmer in 1964 Los Angeles Open golf tournament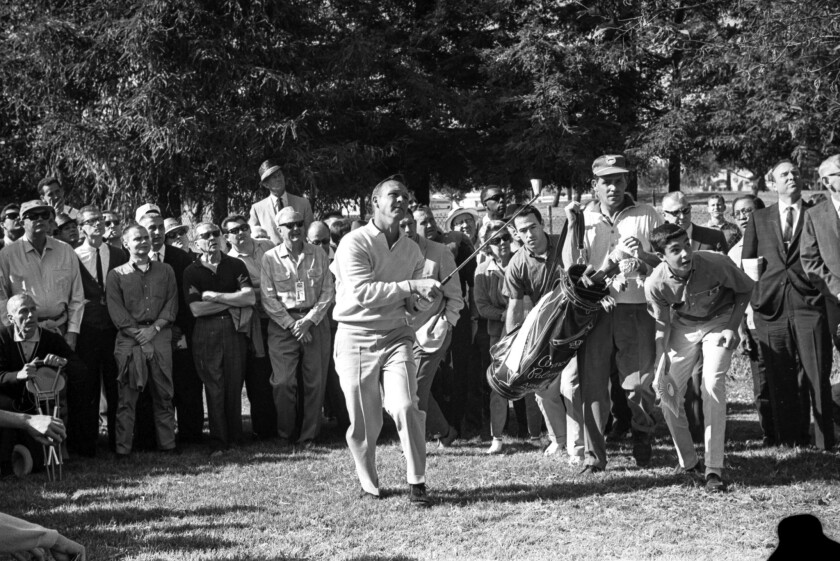 Arnold Palmer, accompanied by his "Arnie's Army," follows the flight of a ball during the first round of the 1964 Los Angeles Open. Palmer shot a 70 during the opening round.
In the Jan. 7, 1964, Los Angeles Times, Sports editor Paul Zimmerman reported on the final round:
Paul Harney, slender steel-grey pro from Sunset, Cal., won his first tournament in five years Monday in the $55,000 Los Angeles Open, but it wasn't easy....
Arnold Palmer, the defending champion, and Al Geiberger, 26-year-old former USC star, made runs at Harney during the round but fell back at the end.…
Palmer tried hard to stage one of his patented finishing rushes and collected five birdies, including a long putt for one that thrilled the 11,000 spectators on the 18th, but four bogeys thwarted his efforts.…
Paul Harney won the tournament and $7,500. Palmer tied for third with three other golfers, each winning $2,775.
---