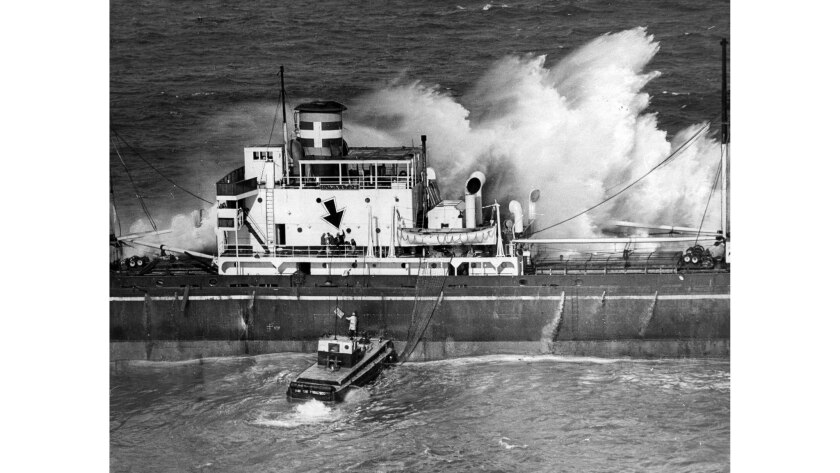 For two days following the grounding of the Greek freighter Dominator, the U.S. Coast Guard and tug boats tried to refloat the vessel. But heavy surf and high winds pushed it higher onto the submerged rocks. On March 16, 1961, the crew had to be rescued from the vessel.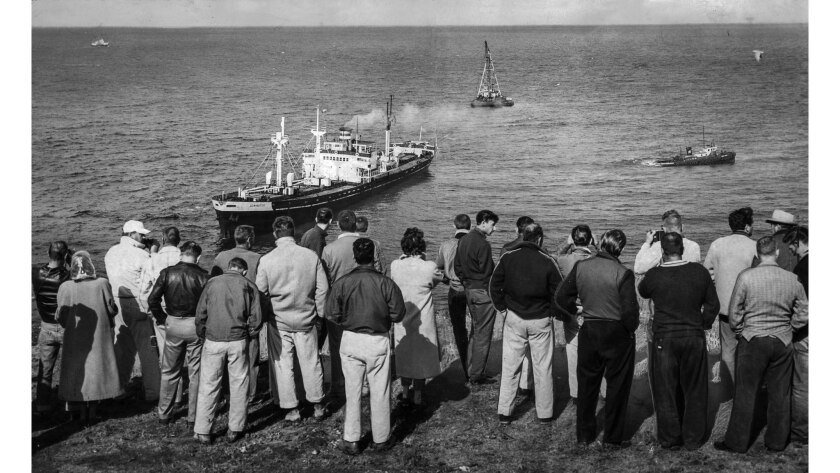 The Dominator quickly became a tourist destination. A story in the March 20, 1961, Los Angeles Times described the crowds:
…the Dominator's attraction for sightseers and precautions for keeping them under control turned the area into a scene that was a cross between military maneuvers and a treasure hunt.
Several thousand persons on foot and in boats, airplanes and helicopters descended upon Palos Verdes to view the once-proud ship that ran aground in the fog and was battered into a useless hulk by the giant waves.
Power cruisers and sailboats circled the freighter as if in a regatta while helicopters, light planes and even big multi-engined flying boats swooped low.
Visitors arriving by land were forced by officers to park their automobiles a good way from the area and hike in to prevent traffic congestion.
Everything was reported under control by sheriff's Lt. William H. Andrew, head of a 50-man special enforcement detachment assigned to handle the crowd.
Traffic in mid-afternoon was still heavy enough, however, to cause the California Highway Patrol to issue a Sigalert warning motorists to avoid the area.….
County life guards went out to the wreck Sunday morning and posted it with signs warning unauthorized persons not to board the vessel. Anyone caught on the ship or attempting to board her will be jailed.
But the heavy surf and fast currents off Palos Verdes also took a man's life. The same March 20, 1961, Los Angeles Times story reported, "...a 25-year-old Inglewood man drowned while skin-diving near where the ship is aground..."
A Jan. 20, 1964, Los Angeles Times caption, below, reported that three skin-divers had drowned over the years near the Dominator wreck.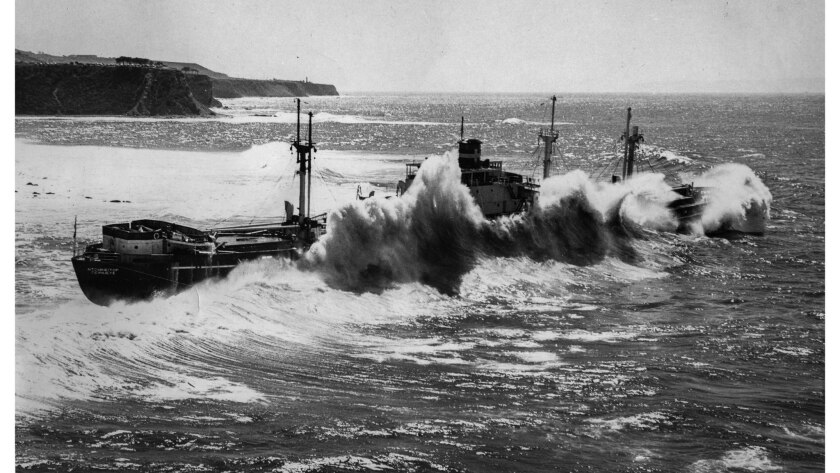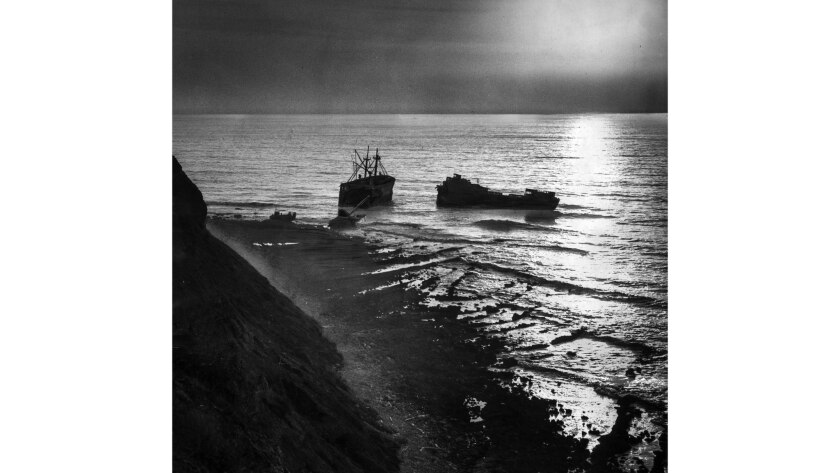 The Dominator was originally the American Liberty ship Melville Jacoby, launched on March 31, 1944. It was named after the journalist Melville Jacoby. Following World War II, the ship was sold. The ship was first renamed Victoria, then North Queen before becoming the Dominator in 1953.
Remains of the Dominator are still found ashore and underwater off the Palos Verdes Peninsula.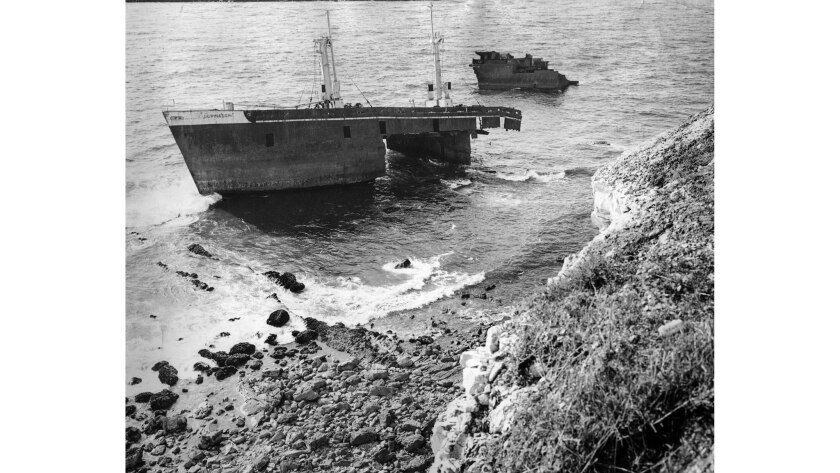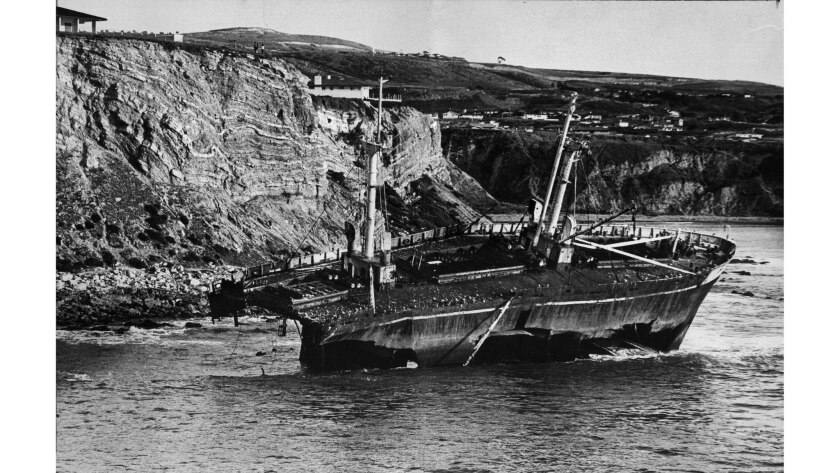 ---