From the Archives: Nighttime traffic on Sunset Boulevard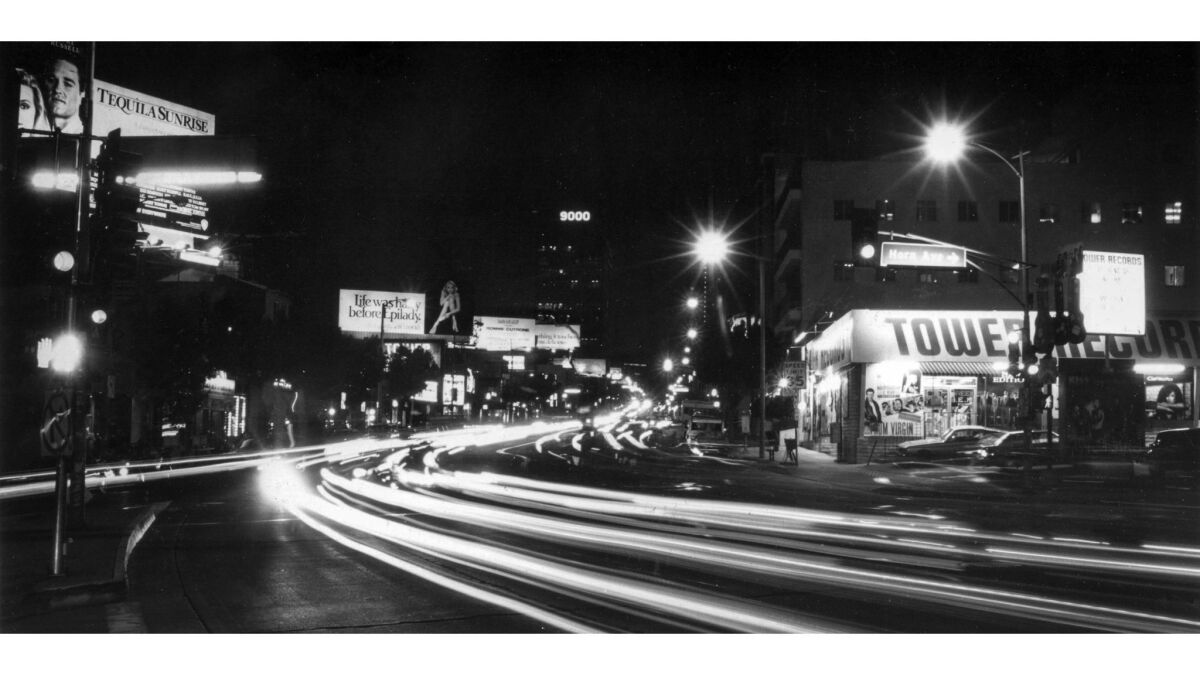 This time exposure looking west on Sunset Boulevard near Horn Avenue captures the nighttime traffic. On the right is the famous Tower Records store.
This image accompanied an Dec. 18, 1988, Los Angeles Times on the famous boulevard. The 22-mile Sunset Boulevard starts at Figueroa Street in downtown Los Angeles and ends at Pacific Coast Highway in Malibu.
The Tower Record store opened in 1971, closed in October 2006.
---