From the Archives: Holding a tiger by the tail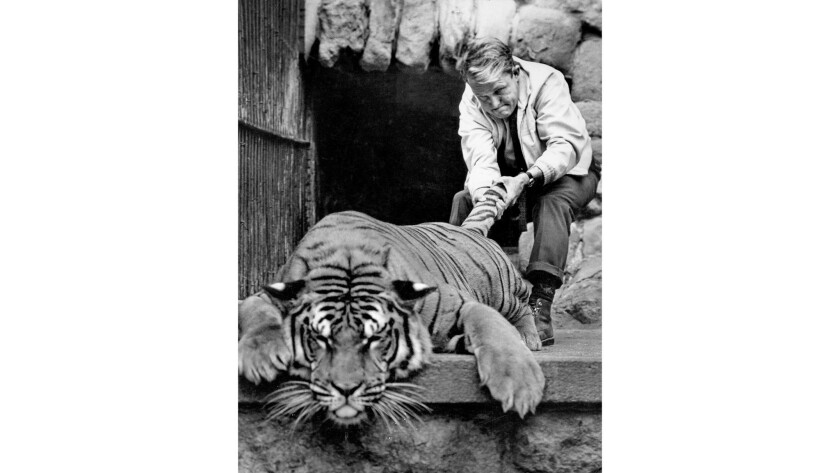 A photo taken Sept. 29, 1966, shows a 300-pound tranquilized Bengal tiger named Henry being dragged by Dr. Charles Sedwick to a level spot.
Henry needed to be moved for a vaccination and blood test. His 200-pound mate, Hilda, received the same treatment.
The old Griffith Park Zoo was preparing animals for the move to the new Los Angeles Zoo. The L.A. Zoo opened Nov. 28, 1966, with the tigers in a new moated enclosure.
This photo by staff photographer Steve Fontanini appeared on the Sept. 30 Los Angeles Times Metro section front.
This post was originally published on Oct. 13, 2011.
---