From the Archives: The Queen Mary arrives in Long Beach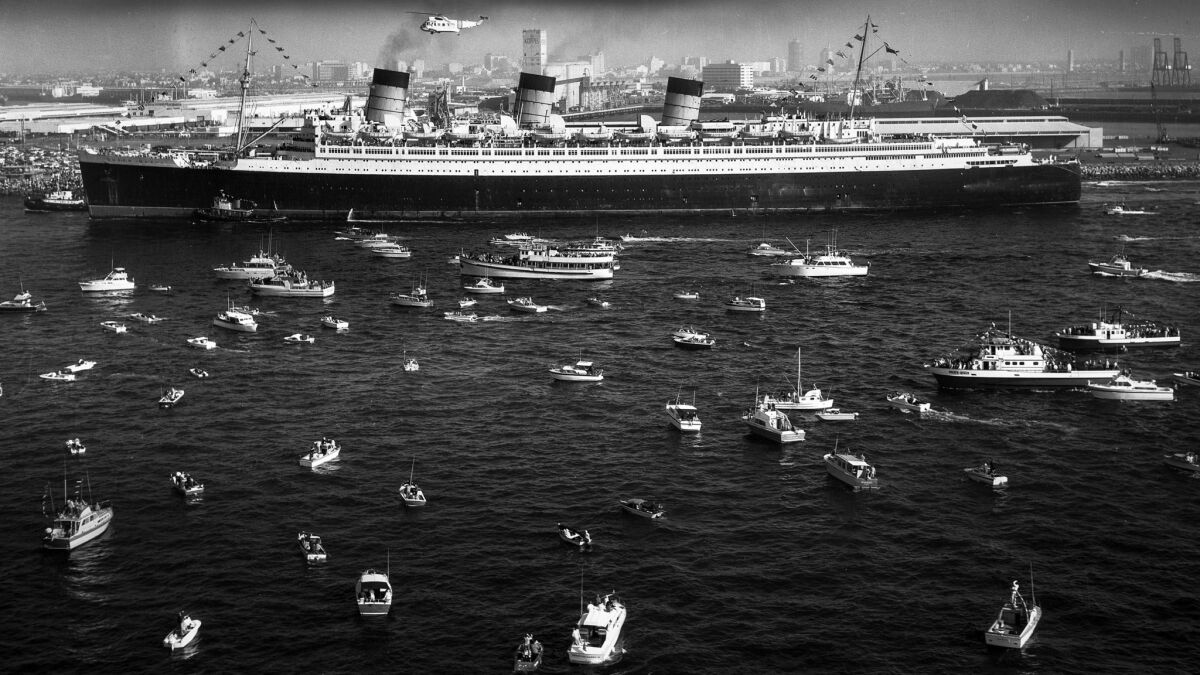 The Queen Mary arrives in Long Beach following a 39-day voyage from England. The city of Long Beach purchased the 31-year-old vessel, which was slated for the scrap heap, for $3.45 million to serve as its waterfront centerpiece.
This image ran the full width – above the masthead – of the Los Angeles Times front page, with a story by staff writer Harry Trimborn.
Trimborn reported that, "The Queen Mary arrived Saturday at her permanent residence in exile amid a tumultuous welcome that was bigger than any celebration in Southern California since the day World War ll ended 22 years ago.
"Tens of thousands -- perhaps a million or more -- on land, sea and in the air greeted the Queen as she glided along the coast and past the Long Beach Harbor breakwater at 10 a.m. on the last mile or so of the 39-day voyage from England, the home she will never see again."
About 1,200 passengers, paying $8,000 each, took the final voyage. Being too wide for the Panama Canal, the Queen Mary sailed around the tip of South America to reach Long Beach.
The Queen Mary is currently a tourist attraction, hotel and event center.
This post was originally published on June 7, 2011.
---