(John Minchillo / Associated Press)
NEW YORK —
As New York City deals with a mounting coronavirus death toll and dwindling morgue space, the city has shortened the amount of time it will hold unclaimed remains before they are buried in the city's public cemetery.
Under the new policy, the medical examiner's office will keep bodies in storage for just 14 days before they're buried in the city's potter's field on Hart Island.
Normally, about 25 bodies a week are interred on the island, mostly for people whose families can't afford a funeral or who go unclaimed by relatives.
In recent days, though, burial operations there have increased from one day a week to five days a week, with around 24 burials each day, said Department of Correction spokesman Jason Kersten.
Aerial images taken Thursday by the Associated Press show workers digging graves on the island, a one-mile, limited-access strip off the Bronx that's the final resting place for more than a million mostly indigent New Yorkers.
About 40 caskets were lined up for burial on the island Thursday, and two fresh trenches have been dug in recent days.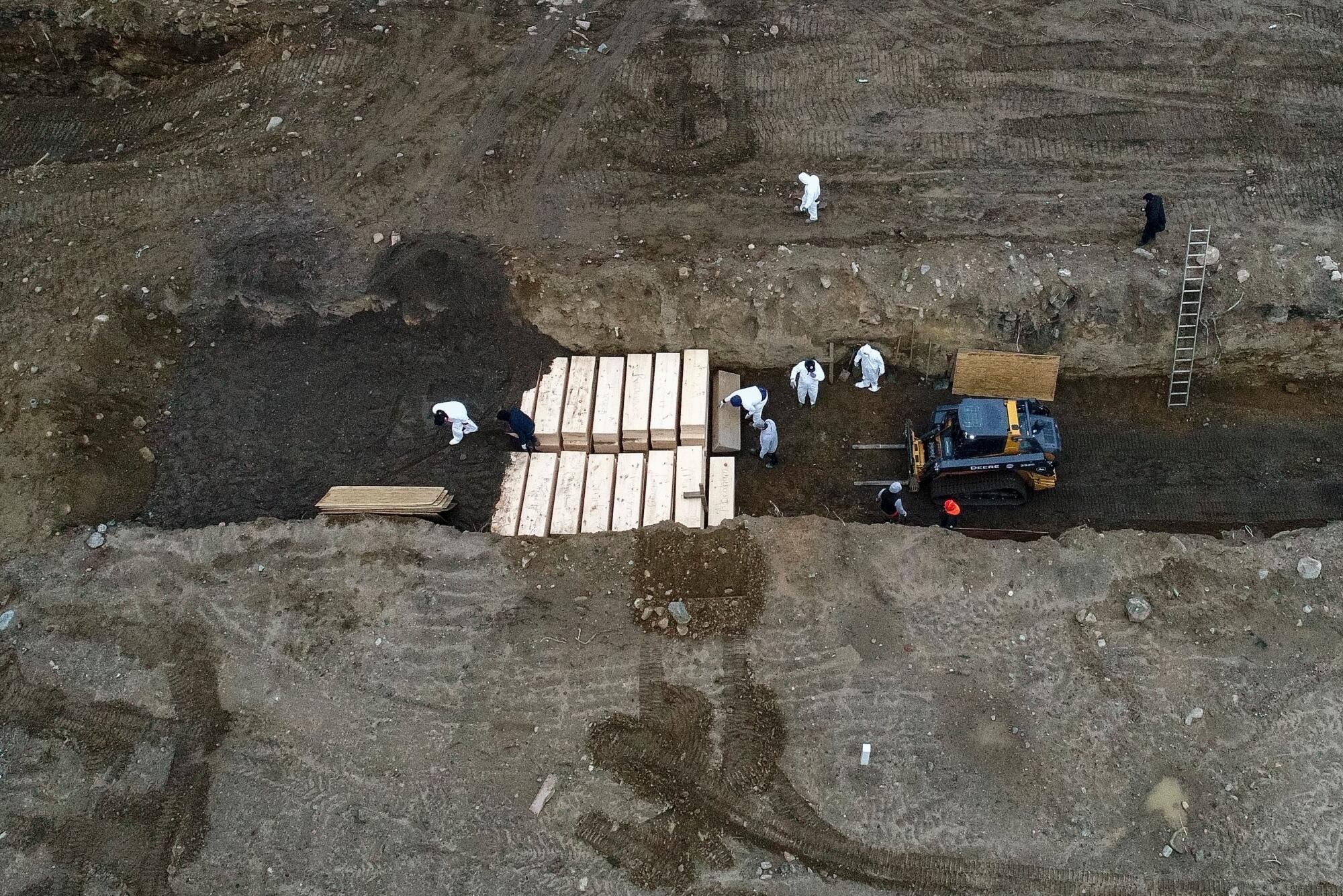 A once bustling and vibrant city has been replaced by closed buildings, lonely streets and sure emptiness. It's eerie, it's empty, it's surreal.
These are some of the unusual new scenes across the Southland during the coronavirus outbreak.
Social and physical distancing have restricted normal gatherings. But here are a few workarounds.
Los Angeles Times' visual coverage of the coronavirus crisis
Sign up for Essential California for news, features and recommendations from the L.A. Times and beyond in your inbox six days a week.
You may occasionally receive promotional content from the Los Angeles Times.