James Plummer, left, funeral director at Angelus Funeral Home, sprinkles rose petals over the casket as Nicholas Jackson, center, son of the deceased, grieves for Charles Jackson Jr., who died in April.
(Jason Armond/Los Angeles Times)
Employees of the Jay Chapel Funeral Home in Madera, Calif., transport the body of Wanda DeSelle, 76, to a grave site. Family members had to remain in their cars during the burial on April 8.
(Carolyn Cole / Los Angeles Times)
Workers wearing protective equipment bury bodies in a trench on Hart Island in the Bronx borough of New York on April 9.
(John Minchillo / Associated Press)
Medical personnel remove bodies from the Wyckoff Heights Medical Center in Brooklyn on April 2.
(Mary Altaffer / Associated Press)
A view through a window at the Angelus Funeral Home of the service for Charles Jackson Jr., who died in April.
(Jason Armond/Los Angeles Times)
Mourners stand by the casket of Air Force veteran Mary Foley, 93, in Malden, Mass., on April 8. Because of the coronavirus crisis, Foley could not be given a formal military funeral.
(Elise Amendola / Associated Press)
Brian Elias of the L.A. County coroner's office on April 15 stands near 12 refrigerated containers brought in to prepare for a surge in COVID-19 fatalities.
(Robert Gauthier / Los Angeles Times)
Omar Martinez displays a photo from his parents' wedding on his phone on April 25 in West Liberty, Iowa. His parents and sister all contracted COVID-19. His father died.
(Charlie Neibergall / Associated Press)
A funeral home in New York's Queens borough stores bodies in its chapel on May 11.
(Andrew Lichtenstein / Getty Images)
A nurse covers an emergency room patient with a blanket at San Jose Regional Medical Center on May 21. Santa Clara County, where the medical center is located, had the earliest known COVID-19 deaths in the United States.
(Justin Sullivan / Getty Images)
Flags, wreaths and notes adorn the grounds of the Holyoke Soldiers Home in Holyoke, Mass., on April 28.
(Barry Chin / Boston Globe )
Activists from the Rise and Resist and Indivisible Brooklyn movements carry body bags symbolizing those who have died from COVID-19 to the Trump International Hotel and Tower in New York City.
(Gabriele Holtermann / Pacific Press)
If a picture speaks a thousand words, what do numbers say?
More than 100,000 people in the U.S. have died of COVID-19 since the coronavirus hit our shores, and the count steadily grows.
Already, the death toll surpasses the number of Americans killed in the Korean and Vietnam wars combined.
Each victim represents a single life. But the sum fails to measure the toll that extends beyond one person. Each of those individuals connected to someone — as a parent, child, neighbor, co-worker, loved one.
The log of our great catastrophes takes in disasters both natural and man-made. We stack them up, place them side by side, but there is no comparing. Each is unique and uniquely tragic.
Numbers lend perspective. They allow for rankings. But they can't measure the true extent of loss.
Pictures are insufficient. Words fail.
— Mark Z. Barabak

Pearl Harbor, more than 2,400 dead
Dec. 7, 1941
~~~
Terrorist attacks on 9/11, nearly 3,000 dead
Sept. 11, 2001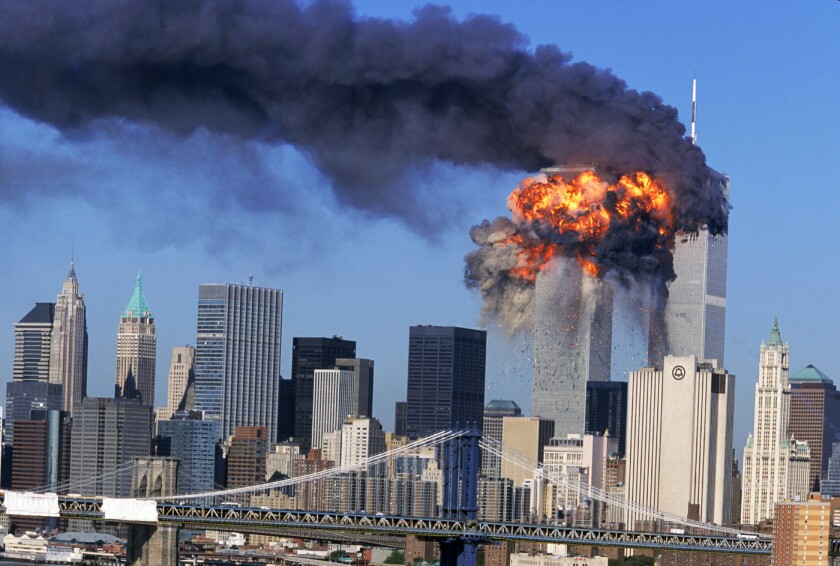 ~~~
Korean War, nearly 37,000 dead
1950-53

~~~
Vietnam War, more than 58,000 dead
1965-75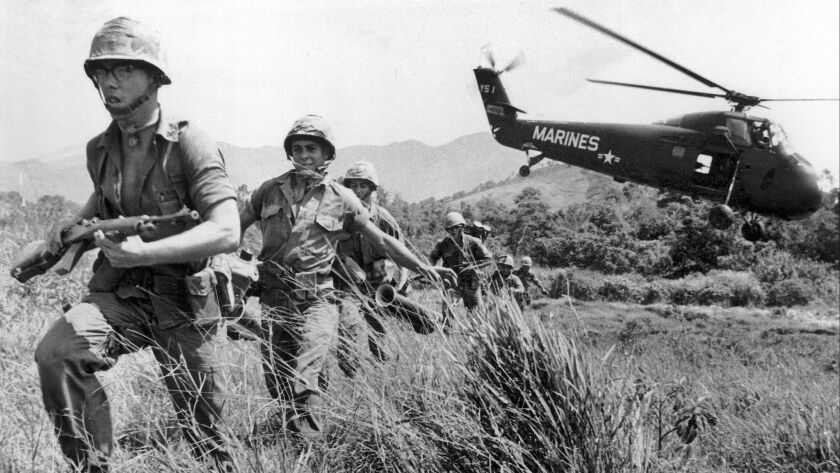 ~~~
COVID-19, more than 100,000 dead
February 2020 - ___________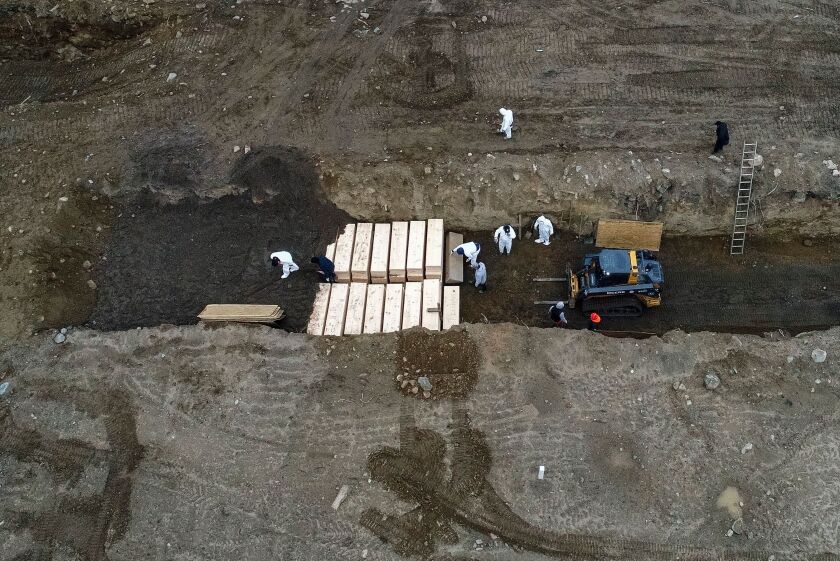 ~~~
World War I, more than 116,000 dead
1917-18
~~~
World War II, more than 400,000 dead
1941-45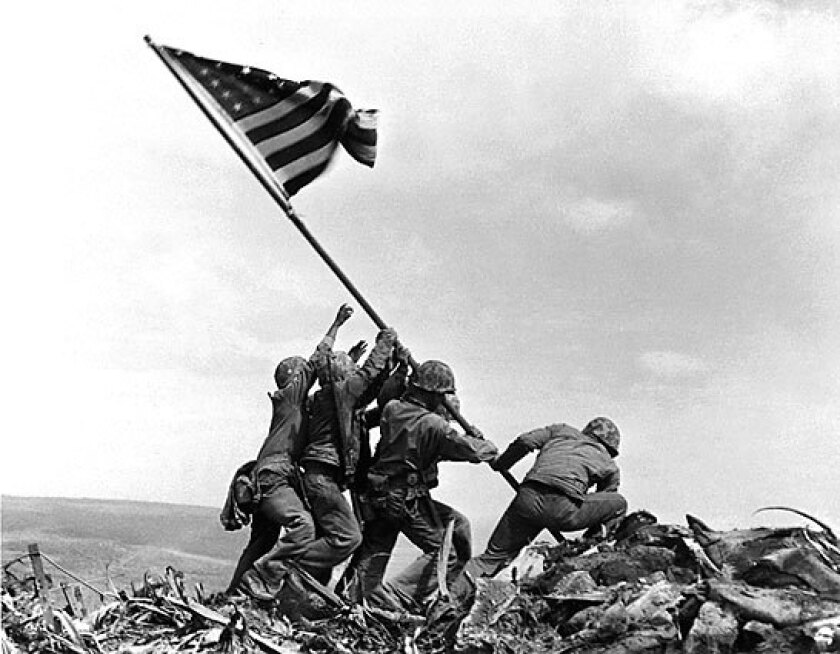 ~~~
Spanish flu epidemic, 675,000 dead
1918-20
---