Full coverage: The world reacts to Derek Chauvin's guilty verdict in the murder of George Floyd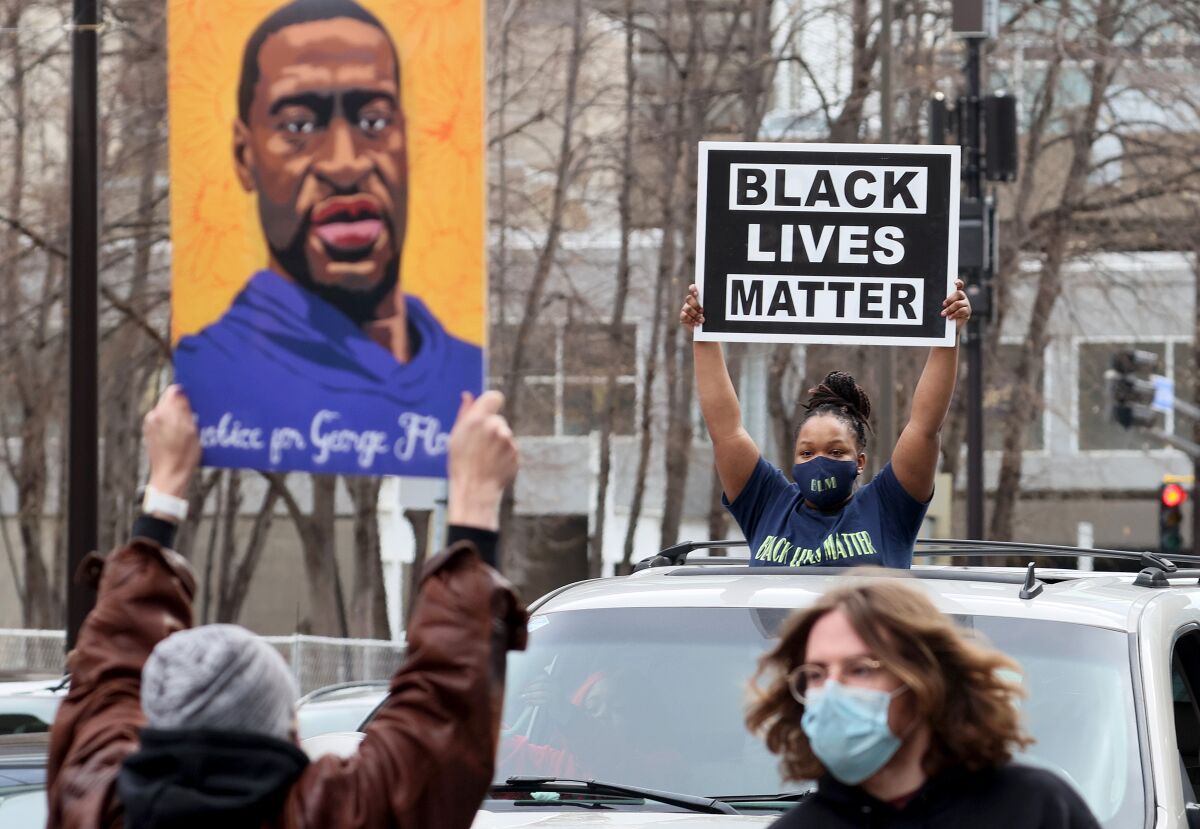 1

The jury in the trial of Derek Chauvin convicted the former Minneapolis police officer of murder in the death of George Floyd.

2

The landmark case has riveted a nation wrestling with the issues of police brutality and racial injustice it raised.

3

El jurado llega a un veredicto en el juicio por asesinato del ex oficial Derek Chauvin sobre la muerte de George Floyd. El veredicto se leyó hoy martes por la tarde.

4

Across the country, people began to reflect on what it meant for a white officer to be convicted in the killing of a Black man.

5

Former Police Officer Derek Chauvin's conviction for murdering George Floyd has reenergized President Biden and Washington lawmakers aiming for reform.

6

At flashpoint of George Floyd protests, Fairfax Avenue praises verdict and hopes for justice

7

Even though we profess that all men are created equal, we have built a society that dispenses unequal treatment by race and by class, especially in encounters with police.

8

Reaction to verdict in death of George Floyd

9

Sporadic celebrations erupted after the former police officer was convicted in the death of George Floyd.

10

After Derek Chauvin was found guilty in George Floyd's murder, celebs such as Mariah Carey, Kerry Washington, Chris Evans and RZA weighed in on social media.

11

Athletes across several major sports reacted within moments on social media to Derek Chauvin being found guilty of murdering George Floyd.

12

A jury can't lead systemic change. As long as good cops protect bad ones, we'll be in the same spot we were the day before Floyd died.

13

It's been rare for a police officer to be charged with a crime in the death of a civilian, and winning a conviction is hard.

14

The House voted 216 to 210 to reject a Republican effort to censure Los Angeles Rep. Maxine Waters for her comments to protesters seeking justice for George Floyd.