Tyre Nichols remembered as a beautiful soul with a creative eye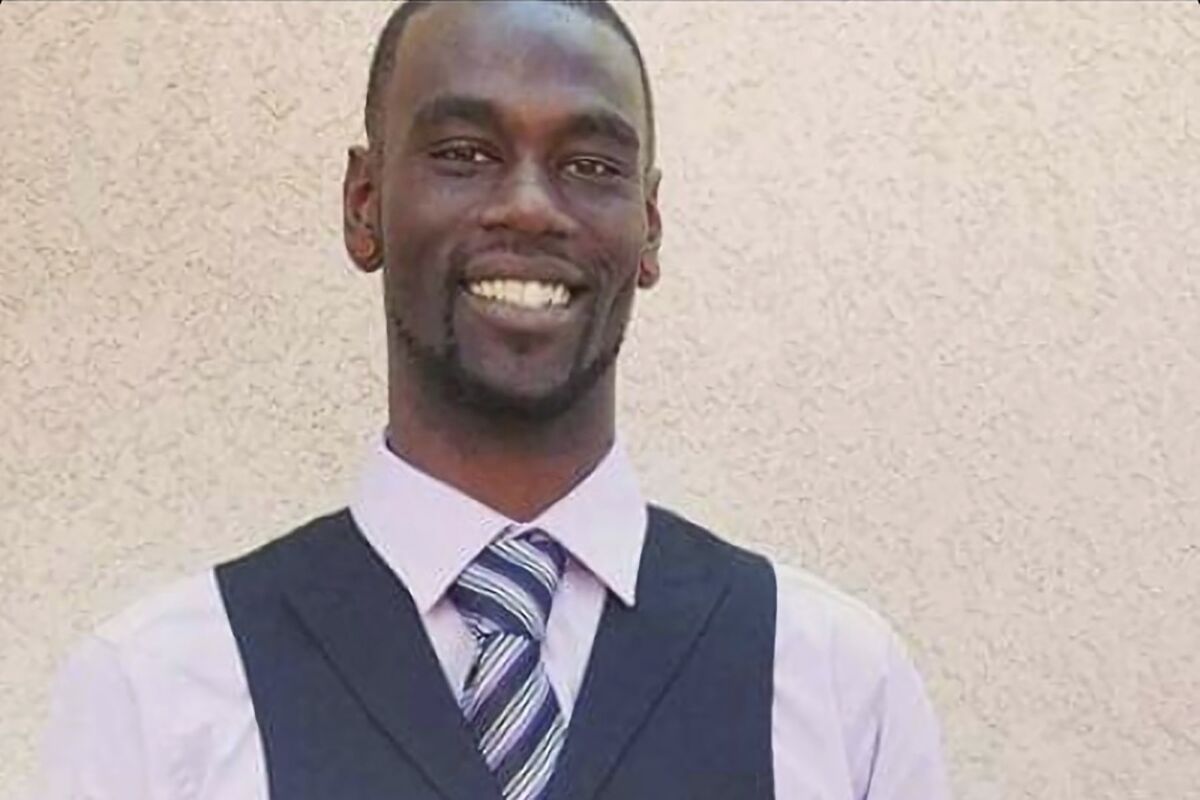 On most weekends, Tyre Nichols would head to the city park, train his camera on the sky and wait for the sun to set.
"Photography helps me look at the world in a more creative way. It expresses me in ways I cannot write down for people," he wrote on his website. He preferred landscapes and loved the glow of sunsets, his family has said.
"My vision is to bring my viewers deep into what I am seeing through my eye and out through my lens," Nichols wrote. "People have a story to tell, why not capture it."
Nichols, a 29-year-old father, was on his way home from taking pictures of the sky on Jan. 7 when police pulled him over. He was just a few minutes from the home he shared with his mother and stepfather when he was killed in what authorities have described as a brutal attack by five Memphis police officers, who have been charged with second-degree murder and other offenses.
"Nobody's perfect, nobody. But he was damn near," his mother, RowVaughn Wells, said at a news conference this week, moments after she watched the video of her son being beaten to death. "He was damn near perfect."
He was the baby of the family, born 12 years after his closest siblings. He had a 4-year-old son and worked hard to better himself as a father, his family said. An avid skateboarder from Sacramento, he came to Memphis just before the pandemic and got stuck. But he was fine with it, because he was with his mother, and they were incredibly close, Wells said. He had her name tattooed on his arm.
The city of Memphis has released the video footage showing the actions of officers and Tyre Nichols after a traffic stop.
Friends at a memorial service this week described him as joyful and lovable.
"This man walked into a room, and everyone loved him," said Angelina Paxton, a friend who traveled to Memphis from California for the service.
Growing up in Sacramento, Nichols spent much of his time at a skate park on the outskirts of the city. It could be a rough place for kids. But when Niko Chapman was 10, his parents would let him walk to the park alone as long as they knew Nichols was there.
"You remember people that are really kind to you, and Tyre was just a really kind person," Chapman said. "He just always made me feel really welcome."
Chapman's dad, Curtis, ran a youth group at a local church that would often meet at the skate park for pizza. Nichols quickly became a regular, bringing his energetic spirit and quick wit. Away from the group, Nichols would often show up at the Chapman house to talk about life — including coming to grips with being a young parent.
"What drew me to Tyre was just — he's real," Curtis Chapman said. "He would talk about being a dad and wanting to be a good dad and seeking advice."
There was a Bible study on Thursdays that Nichols would attend with his friend Brian Jang. One day, the group heard a sermon about how the world is filled with distractions. Jang said Nichols was so moved by it that he pulled out his flip phone and dropped it in a cup of water.
The brutality shown in graphic videos of Memphis police officers beating Tyre Nichols was roundly condemned by law enforcement use-of-force experts as indefensible and "sadistic."
"I thought it was awesome, just seeing his growth and his commitment," Jang said.
The last time Jang saw Nichols was in 2018 at the food court in a local mall. The two hadn't seen each other in awhile, but Nichols came up behind him and gave him a big hug as they caught up, Jang said.
"It's honestly pretty devastating to see such a good human go through such unnecessary brutality, such unnecessary death," Jang said.
His mother said she raised him to love everyone openly — until they give you a reason not to. So Nichols was quick to make friends.
In Memphis, Nichols went to Starbucks every morning, and Nate Spates Jr. would hang out with him there. They chatted about sports or life. Spates was with his wife once when they ran into Nichols there, and they all talked for a couple of hours. Afterward, Spates said, his wife commented, "He's got such a good spirit and soul and calm presence."
Nichols worked second shift at FedEx with his stepfather. Every day, they'd come home together on their break at 7 p.m., and his mother would have a meal waiting for them.
Wells said she'd offered to buy her son Jordans, the popular athletic shoes, but he didn't want them.
"He was just his own person," she said. "He didn't follow what anyone else was doing."
When he wasn't working, he went to the park to skateboard and take pictures. His website, "This California Kid," starts with an invitation: "Welcome to the world through my eyes."
The city of Memphis, Tenn., has released the video footage of police officers beating Tyre Nichols after a traffic stop.
He included a gallery of what he considered his masterpieces: photographs of bridges and railroad tracks rendered in black and white, the neon lights of Beale Street at night. He took pictures of pink flowers, sunsets over the Mississippi River, fields of grass, statues of Elvis. He highlighted a quote from another photographer: "A good photographer must love life," it begins.
After she watched the video of her son's death, Wells stood with her family and their lawyers at a lectern, shaking, to convey what the world had lost.
A lawyer described the beating shown in the video — "he was a human piñata" — and Wells turned her head away, burying her face in her hands.
In the video, Nichols is heard saying he just wants to go home, lawyers said. He was less than 100 yards from the house.
Lawyers described the last words Nichols is heard saying: calling for his mom, three times.
"Oh, my God," she wailed as they spoke. "Oh, my God."
She finds herself waiting for him to walk in the door every day at 7 p.m.
"It's not even real to me right now. I don't have any feelings right now," she said. "I know my son Tyre is not here with me anymore. He will never walk through that door again."
AP reporter Adrian Sainz contributed from Memphis and AP researcher Rhonda Shafner from New York. Loller reported from Nashville, Beam from Sacramento and Galofaro from Louisville, Ky.
Must-read stories from the L.A. Times
Get the day's top news with our Today's Headlines newsletter, sent every weekday morning.
You may occasionally receive promotional content from the Los Angeles Times.