Indian protesters end opposition to Bollywood movie, but it could be the last to feature a Pakistani actor
Reporting from Mumbai, India —
As tensions with rival Pakistan fuel jingoistic fervor in India, a Hindu nationalist party on Saturday withdrew its opposition to an upcoming Bollywood film after its producers promised they no longer would work with Pakistani artists.
The deal appeared to clear the way for the Oct. 28 release of "Ae Dil Hai Mushkil" ("This Heart is Complicated"), a romantic drama that had been threatened with violence because its cast includes Pakistani actor Fawad Khan.
The Hindu party, Maharashtra Navnirman Sena, or MNS, had picketed outside the producers' offices and vowed to burn theaters that showed the film, timed for release on the eve of the Hindu festival Diwali. Twelve party workers were arrested this week for threatening a theater owner in Mumbai, India's film capital.
The chief minister of Maharashtra state, Devendra Fadnavis, earlier said that police would deal firmly with any protesters who broke the law.
But on Saturday, Fadnavis brokered the deal between the MNS and producers, signaling that even the state's top elected official was eager to capitalize on the anti-Pakistan sentiment that has swept India. Fadnavis is a member of the right-wing Bharatiya Janata Party, led by Indian Prime Minister Narendra Modi.
The $2.3 billion Bollywood film industry, India's biggest entertainment draw, includes a handful of Pakistani performers and technicians. The head of the MNS party, Raj Thackeray, called for them all to be banned from the country after a Sept. 18 attack on an Indian army base along the disputed border with Pakistan, which left 19 soldiers dead.
India blamed the attack on Pakistan-backed militants and retaliated days later with a cross-border attack that sent relations between the nuclear-armed neighbors — which have fought three wars since 1947 — to their lowest point in years.
The tensions quickly spilled into entertainment. After Bollywood producers vowed not to work with Pakistani artists, Pakistan's media regulator on Friday banned all Indian film, television and music from the country.
Free speech advocates criticized partisans in both countries for encouraging intolerance, but public opinion in India seems to side with the nationalists.
"We have always protested against Pakistani artist, but Bollywood never understood earlier. Now they have realized," a triumphant Thackeray said Saturday.
"Pakistan bans our films and channels as per whims and fancies. So why are we rolling the red carpet for Pakistani actors?"
Thackeray further raised eyebrows when he said that as part of the deal, any producer who cast a Pakistani actor would pay $750,000 to the Indian army relief fund. It wasn't immediately clear how such a deal would be enforced — or whether the state supported it — but critics decried it as a form of extortion.
Thackeray's party is a virtual nonentity in formal politics, holding just one seat in the 288-member assembly in Maharashtra, a vast western state that includes Mumbai.
But his army of working-class supporters is notorious for threatening and vandalizing films and plays that they say go against Hindu or Marathi culture.
Months away from municipal elections in Mumbai, India's second-most populous city, all politicians are trying to ride a wave of hyper-nationalism that has produced some lamentable consequences.
This week, a wheelchair-bound man was reportedly assaulted by filmgoers at a multiplex in the western state of Goa when he did not stand, as is custom, for the pre-film playing of the Indian national anthem.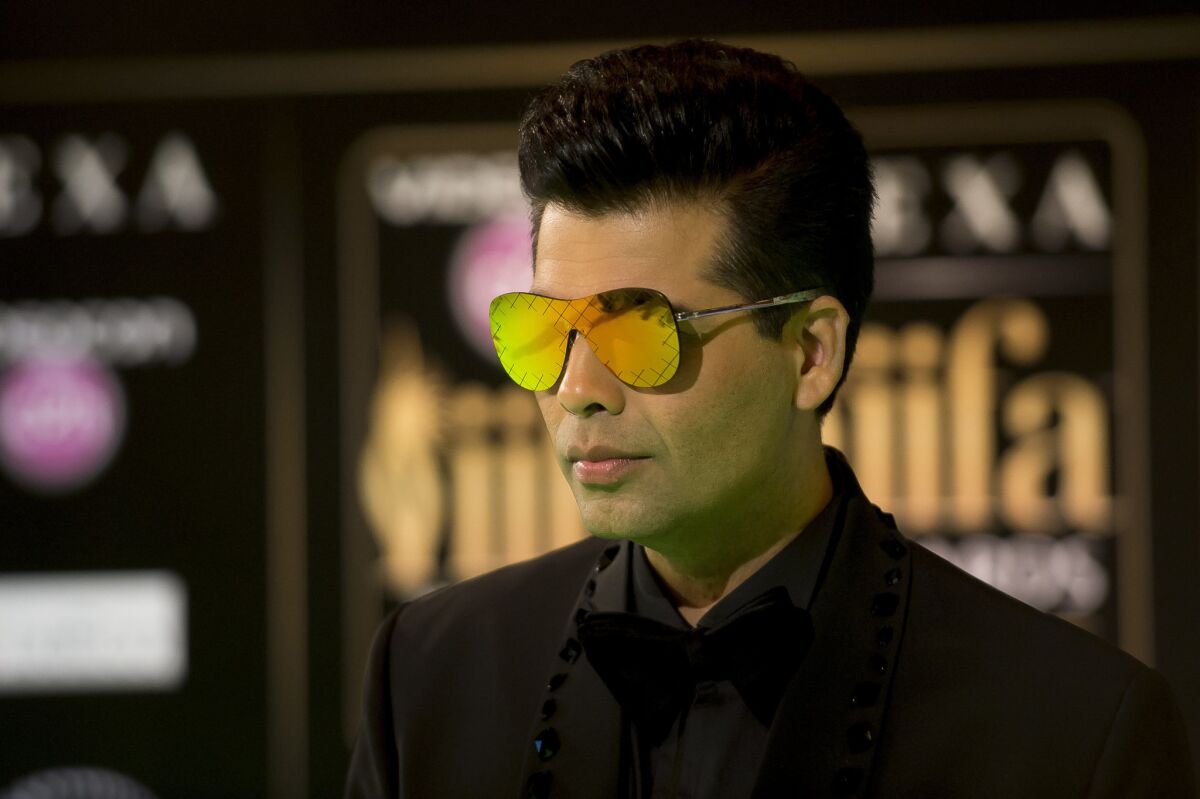 The popular director of "Ae Dil Hai Mushkil," Karan Johar, who was slammed for saying that banning Pakistani artists was "not a solution," was the latest to capitulate. Releasing a two-minute statement this week that critics likened to a hostage video, Johar said he always put his "country first" and no longer would work with artists from "the neighboring country," declining to name Pakistan.
Still, one group of Indian cinema owners said Saturday that its member theaters wouldn't screen the film.
Bollywood luminaries carry huge cultural weight in India, where the top stars are revered as demi-gods. But many maintain ties to political parties and rarely speak out on controversial issues.
Those who sound anti-majoritarian notes often draw public scorn. In the past 12 months, A-list actors Aamir Khan and Shah Rukh Khan, both members of the Muslim minority, were forced to apologize for saying they were worried about signs of growing religious intolerance in India. Khan's upcoming film, "Raees" ("Wealthy"), features Pakistani actress Mahira Khan and also figures to draw protests.
"Never in its history has Bollywood shown any ability to stand up to threats," said Sidharth Bhatia, editor of the Wire, an online news site. "There is too much money at stake.
"This so-called agreement allows everyone to walk away thinking they have shown their nationalist credentials. Elections are coming up, there is a game going on — and Karan Johar is the fall guy."
Follow @SBengali on Twitter for more news from South Asia
---
Must-read stories from the L.A. Times
Get the day's top news with our Today's Headlines newsletter, sent every weekday morning.
You may occasionally receive promotional content from the Los Angeles Times.