Lunar New Year a busy time for fortunetellers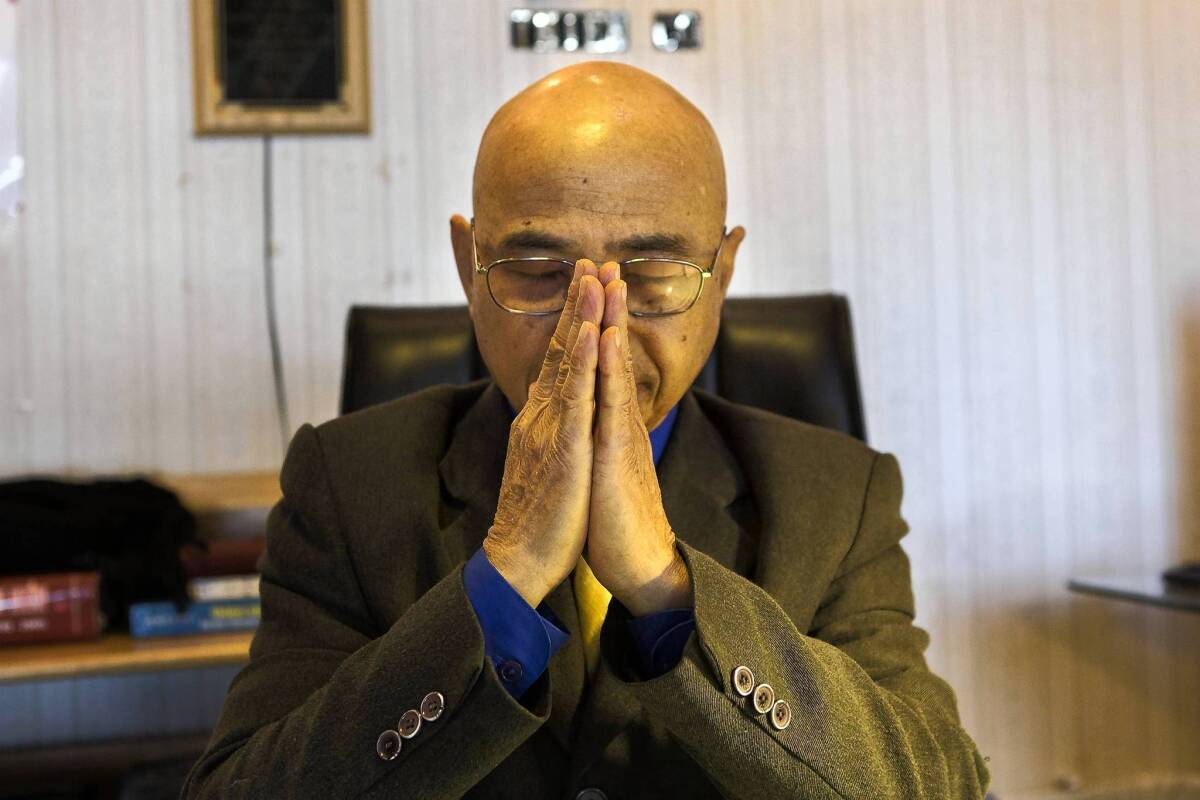 There's so much for Helen Hoang to do. She must clean the clutter from her house, avoid arguments at all costs, prepare stacks of lucky red envelopes filled with crisp dollar bills to share with friends and foes alike.
And, by all means, she must visit Mai Pham, her fortuneteller of choice.
As with thousands of others in immigrant communities where the Lunar New Year is celebrated, Hoang plots her life partially on the predictions of an astrologer — weddings, business decisions, real estate transactions, when she might expect a grandchild.
In Little Saigon, the sprawling Vietnamese district in central Orange County, consulting a fortuneteller is as routine as going to the tax man.
The Year of the Snake arrives Sunday, and business is booming for Pham and other sages. A day's consultation that requires out-of-town travel can fetch up to $600, while feng shui advice goes for up to $500 a session. For bargain hunters, $20 pays for a fortuneteller to determine a "fortunate" date for marriage, a store grand opening, even an engagement party.
And for parents like Hoang, the divinations of a fortuneteller may be the surest way to get a child to take advice.
"A mother can say just so much," the Anaheim woman says. "Modern Asian children growing up in America don't listen to their parents. I have very little influence. I try to find someone with more influence."
Hoang is among a group of immigrants who see themselves as "travelers in a foreign country — we need someone to guide us."
::
A third-generation fortuneteller, Pham is a compact man who speaks softly and does business behind glass doors in a tiny home office in Westminster, the heart of Little Saigon. Visitors walk through his garage, pass his minivan and case of organic soy milk, to meet with him. There are no tarot cards or crystal balls, just a PC and large monitor with an image of a lotus as a screen saver.
Before you arrive, you give him your full name and tell him what day you were born, and at precisely what time.
He prints an astrological chart, studies the motions and relative positions of the sun, moon and planets, interpreting them in terms of human characteristics and activities for his clients.
A man born at 7 a.m. on Dec. 23, 1966, the Year of the Horse, might expect to lead a life marked by sweat and labor, for instance. Early in the morning is when equines go to the field, starting yet another workday.
Pham hears his share of troubles, but is discreet. Like a hairdresser, he is the keeper of many secrets.
"I do not judge," he says. "I try to answer questions as best as I am able."
He learned the art of astrology, and the finer points of feng shui, from his father in Vietnam, trained by his own father before him. The family practice dates back further still, but it's not something he aims to pass on to his own sons and daughter.
"I tell them, 'In eight years, you can earn a PhD. In my field, even if you study 40 years, you have no degree.'"
Pham charges $55 for a basic consultation, complete with a CD recorded in his own voice, detailing what individuals might expect month by month in the coming year. It ranges from good months for traveling overseas or bad months in which a person might experience conflict or illness.
With horoscope casting, Pham helps parents choose professions for their children, or the area of study for college-bound students. For those not afraid of commitment, he'll offer enlightenment on the qualities to look for in a potential mate.
With immigrant families spread globally, Pham routinely keeps appointments in Paris and London, Canada and Australia, and Vietnamese American hubs across the U.S.
"I was looking for work for a long time. But ... nothing. I needed to know if I should change profession," said Larry Bui, a carpenter from Santa Ana, whose wife pushed him to get his fortune read. "I thought I should open my own shop. But it's not a decision we can make privately. It is a big risk."
So he found a fortuneteller through a Vietnamese Lunar New Year magazine.
"I need to know if this may be or not be the year for me to do a lot of business, or to travel," Bui explained. "Do I believe everything they tell me? I believe it a lot.
"If not," he said, "I wouldn't take the time to listen."
---
Must-read stories from the L.A. Times
Get the day's top news with our Today's Headlines newsletter, sent every weekday morning.
You may occasionally receive promotional content from the Los Angeles Times.