'We are not taking part in this fear-mongering': California lawmakers propose education assistance for refugees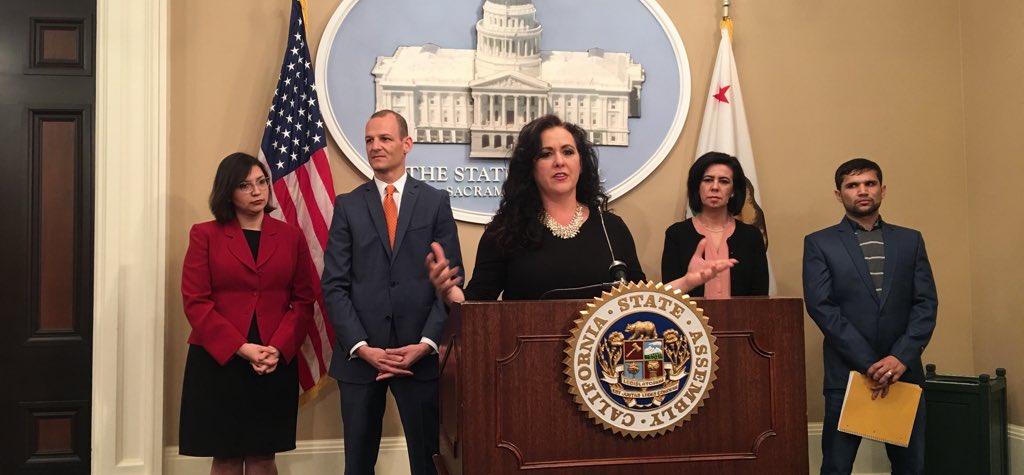 Seeking to better integrate refugee families across the state, California lawmakers on Wednesday introduced a package of bills that would offer schools funding to hire translators and counselors, and provide new residents with in-state tuition at public colleges.
The legislation, filed by Assembly members Kevin McCarty (D-Sacramento), Lorena Gonzalez Fletcher (D-San Diego) and Adrin Nazarian (D-Sherman Oaks), aims to push back at what the lawmakers called religious and racially charged rhetoric at the federal level spurring fear and confusion in their districts' refugee and immigrant communities.
"It's nice to be able to be at the forefront of a state that is going to say, 'No,'" Gonzalez Fletcher told reporters at a news conference. "We are going to say, 'No, we are not taking part in this fear mongering and this hatred. And in fact, we are going to do just the opposite.'"
California received more than 725,000 refugees between 1975 and 2015. Nearly 8,000 arrived in 2016.
The bills introduced this week would provide refugees with in-state tuition and expand educational support and offer priority enrollment to those with Special Immigrant Visas, earned for serving in the U.S. Armed Forces or the U.S. State Department in Iraq or Afghanistan.
The legislation would also allow refugees to apply their foreign work experience toward a professional license.
The fiscal impact of the legislative package is still unknown. But one bill requests a one-time, $5-million budget allocation to provide grants to local education agencies in counties with large populations of refugee families. Those funds would allow schools to hire translators, counselors and other support staff to help integrate young refugee students.
Paula Villescaz, a board member with the San Juan Unified School District, said only seven counties with high refugee populations currently receive a total of $1 million in federal funding for refugee resettlement programs.
For her school district, the 11th largest in the state, the money goes to provide translators, welcome kits and extended learning opportunities for refugees, students seeking asylum and human trafficking victims. But the funding is not enough and is at risk from being discontinued, she said.
State funding would allow the district to continue its services, Villescaz said.
"These students arrive at our school doors with significant mental and health challenges, language barriers and many other needs," she said.
5:15 p.m. update: An earlier version of this article misquoted Assemblywoman Lorena Gonzalez Fletcher. She said: "It's nice to be able to be at the forefront of a state that is going to say, 'No."
Latest updates
Copyright © 2017, Los Angeles Times