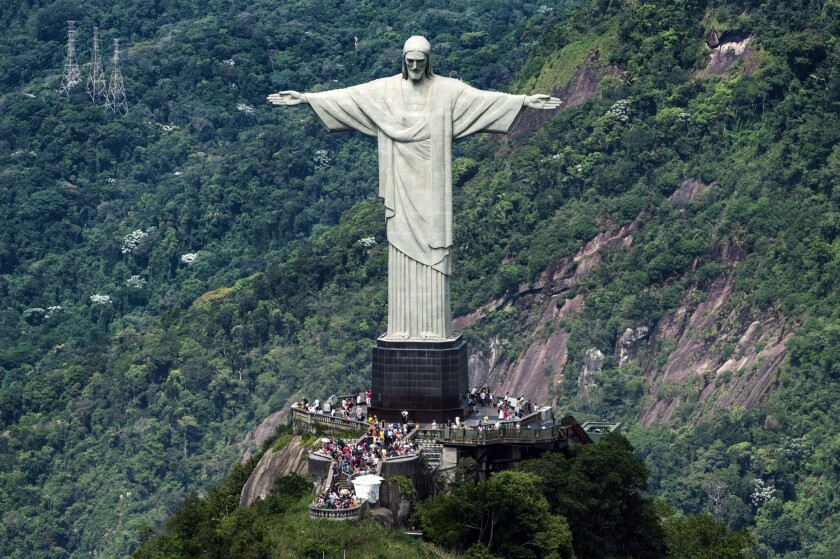 On Thursday, Amazon announced the launch of its 15th imprint, Waterfall Press. Waterfall Press will specialize in Christian nonfiction and fiction.
Amazon's release notes that in 2014, Waterfall Press will publish both fiction and nonfiction, but its lead titles are all nonfiction. They include "The Four Best Places to Live" by Mark Buchanan, "When You Need a Miracle" by Cherie Hill, who has reached bestseller lists as a self-published author, and "The Quiet Revolution: An Active Faith That Transforms Lives and Communities" by Jay Hein, director of the White House Office of Faith-Based and Community Initiatives under President George W. Bush.
Waterfall Press will be partnered with Amazon's self-help and spiritual imprint, Grand Harbor Press. The two fall under the umbrella of Brilliance Publishing, the expanded version of a Michigan-based company Amazon acquired in 2007. Then, it was an independent Christian audiobook publisher, Brilliance Audio. A year later, Amazon paid a rumored $300 million for the nation's largest audiobook seller, Audible.com -- allowing, perhaps, Brilliance to expand into traditional books.
Amazon's announcement of the new imprint didn't say it would have an editor, exactly. "Editorial oversight for Waterfall Press will be led by Tammy Faxel," is what it says instead. Faxel has 30 years of experience working in the Christian publishing industry.
In an effort to reach dedicated readers, Waterfall Press plans to publish "shorter content" -- shorter than books, that is, which can include long-form nonfiction, essays and short fiction. Those will most likely be released as e-books, and possibly in other formats.
"The breadth of Amazon's opportunities creates a dynamic bridge between the author and reader that can move the content conversation to a growing global audience," Harold Smith, president and chief executive of Christianity Today, said in the release.
A number of the imprint's books are being published "in collaboration with" Christianity Today.
ALSO:
The David Cronenberg-Kafka connection
Lost souls wander Chris Abani's 'Secret History of Las Vegas'
Kids' books coming from Mariah Carey, Nick Cannon and Bethenny Frankel
---