After Bill Gates recommended a book on Twitter, it shot to the top of Amazon's bestseller list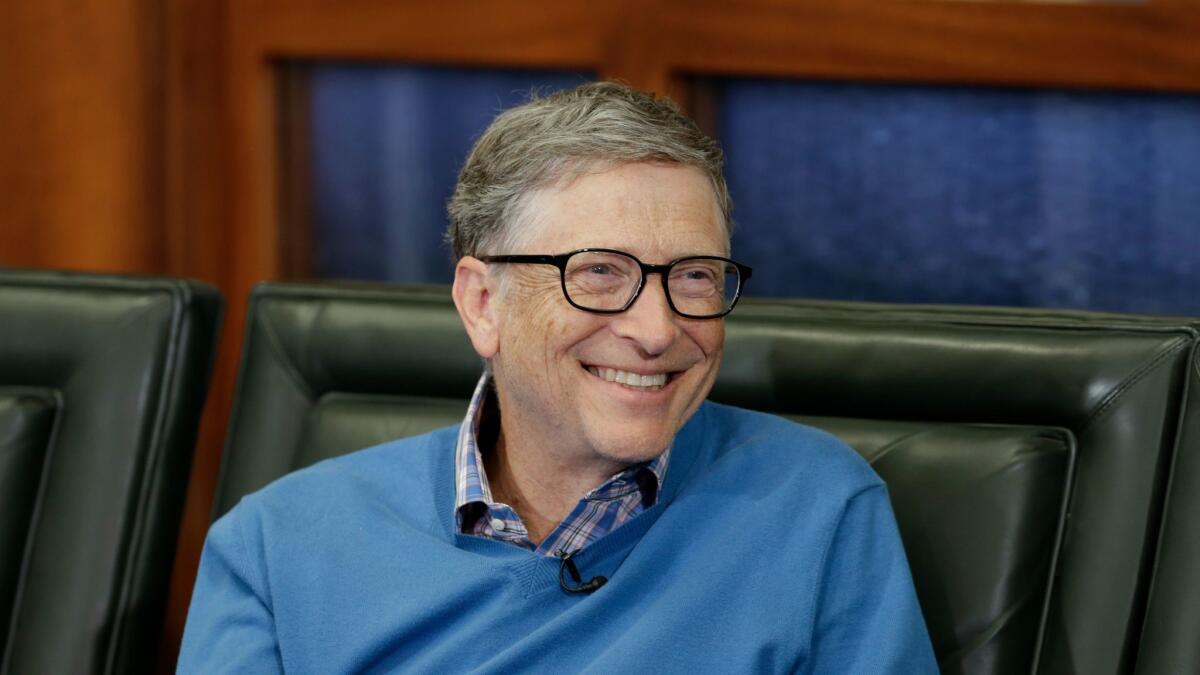 Microsoft co-founder Bill Gates took to Twitter to recommend a book on Monday, quickly sending it to the top of Amazon's bestseller list.
As the Washington Post noted, Steven Pinker's 2011 "The Better Angels of Our Nature: Why Violence Has Declined" was the No. 1 bestselling book on the online bookstore as of Tuesday morning, following Gates' imprimatur, delivered as part of a 14-tweet thread aimed at recent college graduates.
Gates kicked off his Twitter thread with a tweet reading, "New college grads often ask me for career advice. At the risk of sounding like this guy…" Below was an embedded YouTube video of a famous scene from the 1967 film "The Graduate," in which a businessman urges a young Dustin Hoffman to pursue a career in the plastics industry.
Gates then urged college graduates to look for jobs in artificial intelligence, energy and biological sciences, saying those are the fields he'd pursue if he were looking for a job today.
The computer magnate then recommended Pinker's book, which he called "the most inspiring book I've ever read."
"[Pinker] shows how the world is getting better. Sounds crazy, but it's true. This is the most peaceful time in human history," he wrote."That matters because if you think the world is getting better, you want to spread the progress to more people and places. It doesn't mean you ignore the serious problems we face. It just means you believe they can be solved."
In "The Better Angels of Our Nature," Pinker, a psychologist and linguist, argues that humans are actually living in the most peaceful time in history, despite the attention given to violent atrocities worldwide. This isn't the first time Gates has plugged Pinker's book. He posted a review of it on his blog in 2012, calling it "one of the most important books I've read — not just this year, but ever."
"For me, what's most important about 'The Better Angels of Our Nature' are its insights into how to help achieve positive outcomes," he wrote.
"How can we encourage a less violent, more just society, particularly for the poor? Steven Pinker shows us ways we can make those positive trajectories a little more likely. That's a contribution, not just to historical scholarship, but to the world."
Pinker's book has proved popular among tech industry titans. Facebook CEO Mark Zuckerberg made it the second pick for his "Year of Books" book club in 2015.
"It's a timely book about how and why violence has steadily decreased throughout our history, and how we can continue this trend," Zuckerberg wrote in a Facebook post. "A few people I trust have told me this is the best book they've ever read."
Gates, a prolific reader, has become well known for recommending books, annually posting a list of his favorite books of the year. His last such list, posted in December 2016, cited titles including Nike CEO Phil Knight's memoir, "Shoe Dog," and David Foster Wallace's tennis-themed essay collection, "String Theory."
Sign up for our Book Club newsletter
Get the latest news, events and more from the Los Angeles Times Book Club, and help us get L.A. reading and talking.
You may occasionally receive promotional content from the Los Angeles Times.