Hello readers! It's been quite a week. For those of you able and willing to look away from the news for a moment, here's what's up with books.
THE BIG STORY
L.A. readers know Janet Fitch's work — "White Oleander," "Paint It Black" — for portraying the city as both dark and romantic, a place where troubled young women grow up. Her brand new novel, "The Revolution of Marina M." is also a coming-of-age story — this time set 100 years ago, in Russia. In this terrific essay, Fitch explains what it was like to dig deep into the history of the time, travel to Russia, and then move beyond that into fiction.
A BREAKTHROUGH BOOK
On Wednesday, the National Book Awards will take place in New York City. For the first time, L.A. author Robin Benway will be in attendance; her YA novel "Far from the Tree" is a finalist for the National Book Award in Young People's Literature. Agatha French talked to Benway about her book, which is about a family that has been fractured by foster care and adoption, and why she feels so strongly about writing for teens.
BUNK
In 2017, we've all heard of fake news. But Kevin Young has been thinking about it for years, and what its connection to simple falsehoods and more malignant hoaxes means. More often than not, he shows in his book "Bunk: The Rise of Hoaxes, Humbug, Plagiarists, Phonies, Post-Facts, and Fake News," there is a connection to race. In our review, Colin Dickey writes, "it's a wild, incisive, exhilarating tour through Western culture's sideshows and dark corners."
L.A. NOIR
The new novel by L.A.-based writer Ivy Pochoda begins with a chase on the 101, with a police helicopter, drivers stuck in traffic recording with their cellphones, and a naked man racing by on foot. What could the dark and dizzying "Wonder Valley" do but spin out from there in a kaleidoscopic thriller? Michael Schaub has our review.
BESTSELLERS
The No. 1 L.A. Times bestseller in fiction this week is "Manhattan Beach" by Jennifer Egan, now in its fourth week on the list.
The No. 1 L.A. Times bestseller in nonfiction is "Leonardo da Vinci" by Walter Isaacson, another masterful tale of genius from the author of "Steve Jobs," "Benjamin Franklin" and "Einstein." It's the book's second week on our bestseller list.
See all the books on our bestseller lists here.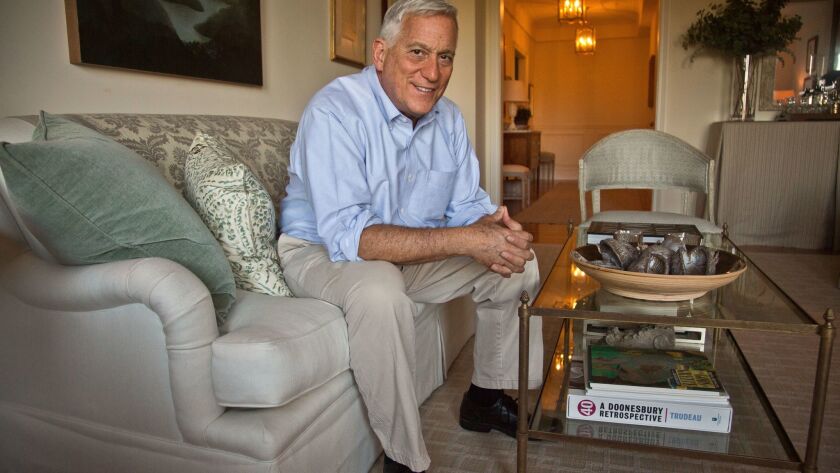 MORE IN BOOKS
Louise Erdrich makes a surprising turn into futuristic dystopia with her next novel "Future Home of the Living God." She talks to Bethanne Patrick about the book and the way it addresses constraints on woman.
At the recent Texas Book Festival, Oscar-winning actor turned debut author Tom Hanks helped a fan propose to his girlfriend (she said yes).
Actress and activist Rose McGowan's memoir will be published Jan. 30 by HarperOne. The title is "Brave."
In a baffling interview, legendary journalist Gay Talese told Vanity Fair that he'd like to write a profile of Kevin Spacey. Perhaps unaware of the extent of the allegations against Spacey, Talese said that he felt sorry for Spacey and that his alleged victim should "suck it up."
I got to introduce John Hodgman, whose new book is the fabulous memoir "Vacationland," at the L.A. Times Ideas Exchange at the Ace Hotel on Monday. Shh, don't tell: here's the ladies' powder room.
---