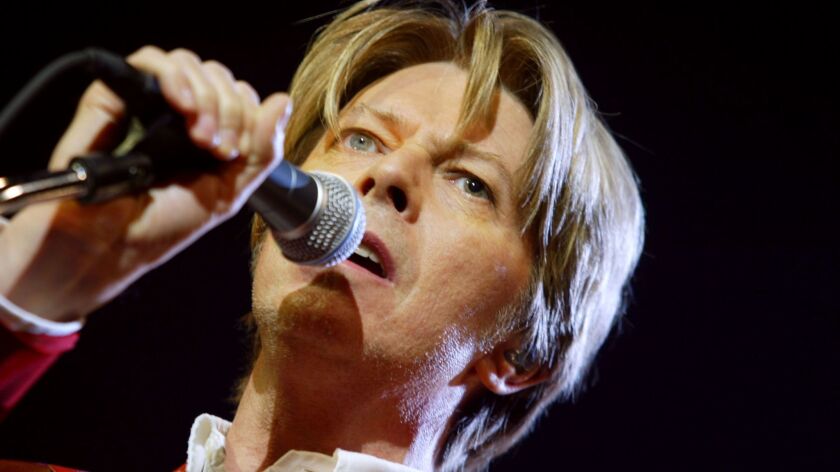 Rock star David Bowie was "a beast of a reader," according to his son, Duncan Jones. So Jones has decided to start an online book club to honor his literature-loving dad. Although he didn't give it a name, the official Instagram account of the late rock star dubbed it the Bowie Book Club.
Jones, a screenwriter and film director known for "Moon" and "Warcraft," made the announcement on Twitter on Boxing Day. The inaugural Bowie Book Club pick is Peter Ackroyd's 1985 postmodernist novel, "Hawksmoor."
Jones described the book as an "amuse cerveau," or "brain amuser."
Readers have until Feb. 1 to read the novel before an online discussion of the book.
Alright gang! Anyone who wants to join along, we are reading Peter Ackroyd's "Hawksmoor," as an amuse cerveau before we get into the heavy stuff. You have until Feb 1. ❤️

— Duncan Jones (@ManMadeMoon) December 27, 2017
For American Bowie fans, "Hawksmoor" is currently out of print in the U.S., but it can be found on used book sites such as alibris and at some local libraries.
David Bowie's official Instagram account confirmed the new book club, writing "Hawksmoor is in DAVID BOWIE'S TOP 100 BOOKS list, indeed it's one of the books we illustrated in our montage back in 2013. It's also a work we've loved for a long time here at DBHQ, since David first recommended it many years ago."
Bowie's wide-ranging list of his 100 favorite books is available on his website. It includes novels — Anthony Burgess' "A Clockwork Orange," John Rechy's "City of Night," "Wonder Boys" by Michael Chabon — as well as nonfiction — "The American Way of Death" by Jessica Mitford, "Mr. Wilson's Cabinet of Wonders" by Lawrence Weschler, "The Fire Next Time" by James Baldwin — as well as comics "Viz" and "Raw."
On Twitter, fans of Bowie expressed excitement at the prospect of the book club inspired by the man who was Ziggy Stardust:
---