J.K. Rowling, Robert Galbraith and the pseudonym game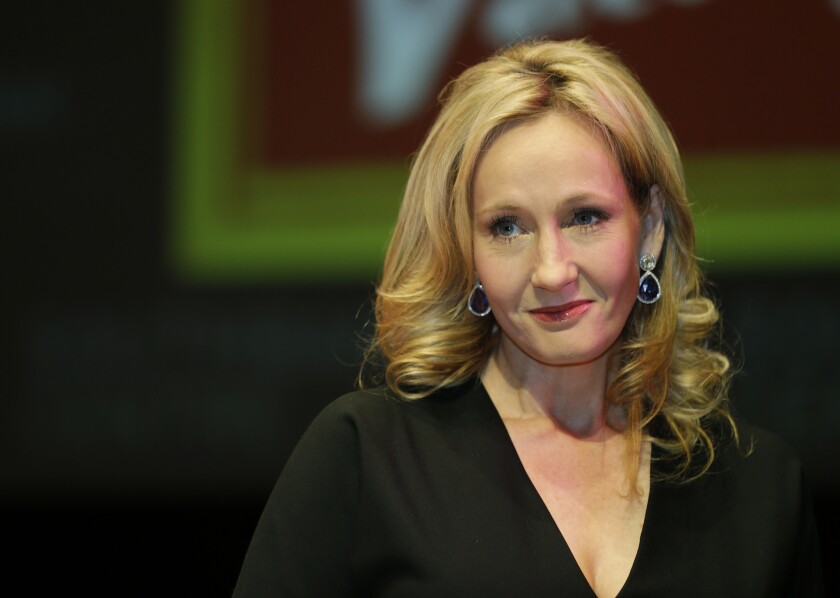 Pseudonyms have been in the air with the big news that J.K. Rowling published a crime novel, "The Cuckoo's Calling," under the name Robert Galbraith. But identity camouflage hasn't worked as well for other writers.
Rowling weighed on "The Cuckoo's Calling" in the updated FAQ section of the official Galbraith website, insisting that the revelation was not intentional: "If anyone had seen the labyrinthine plans I laid to conceal my identity (or indeed my expression when I realised that the game was up!) they would realise how little I wanted to be discovered."
Before the secret was revealed, "The Cuckoo's Calling" had sold 8,500 English-language copies in hardcover, e-book, libraries and audiobooks, with two standing offers from television production companies, and a planned sequel -- but it has sold many, many more since.
"Robert's success during his first three months as a published writer (discounting sales made after I was found out) actually compares favorably with J.K. Rowling's success over the equivalent period of her career!" the Galbraith FAQ brags.
While Rowling has fared well under the name Galbraith, other writers have not been as lucky with pseudonymous fiction. Over on the New Yorker's Page Turner blog, writer James Lasdun reveals one of his secrets: He was the 20-something reader for the British publishing company Jonathan Cape, which had rejected a book called "The Diary of a Good Neighbour," by Jane Somers. Not a big deal; rejection happens all the time, but when it was revealed that Jane Somers was a pseudonym for future Nobel Prize winner Doris Lessing, a literary scandal ensued.
Lessing was already a well-established author at the time, circa 1982, using a different name so that the work would be taken on its own merits, as well as a sense of solidarity with younger writers going through the publishing process.
"The revelation caused a biggish rumpus in the U.K. press," Lasdun writes. "Cape was considered to have egg on its face for failing to recognize the work of one of its most eminent authors ... And the reader's report was excoriated by Lessing as a reminder of 'how patronized and put-down new writers are.' "
Lasdun admits that he felt "unrepentant" about not recommending it and that he didn't think the novel was good enough. But the weight of his youthful arrogance, and the controversy that it sparked, led to an ongoing torture for Lasdun, and he simply could not wrestle with Lessing's work throughout his reading life.
There's a happy ending to this story, however: On a recent trip to Brooklyn, Lasdun picked Lessing's "The Golden Notebook" off a bookstore staff picks table. He read it. And, reader, he loved it.
In fact, he'll be reading more by Lessing. Perhaps even the novels by a familiar-sounding writer, Jane Somers.
ALSO:
See the new trailer for 'The Hunger Games: Catching Fire'
Shailene Woodley may be the new queen of YA film adaptations
Which 'Arrested Development' actor is a secret bookstore owner?
---
Get the latest news, events and more from the Los Angeles Times Book Club, and help us get L.A. reading and talking.
You may occasionally receive promotional content from the Los Angeles Times.